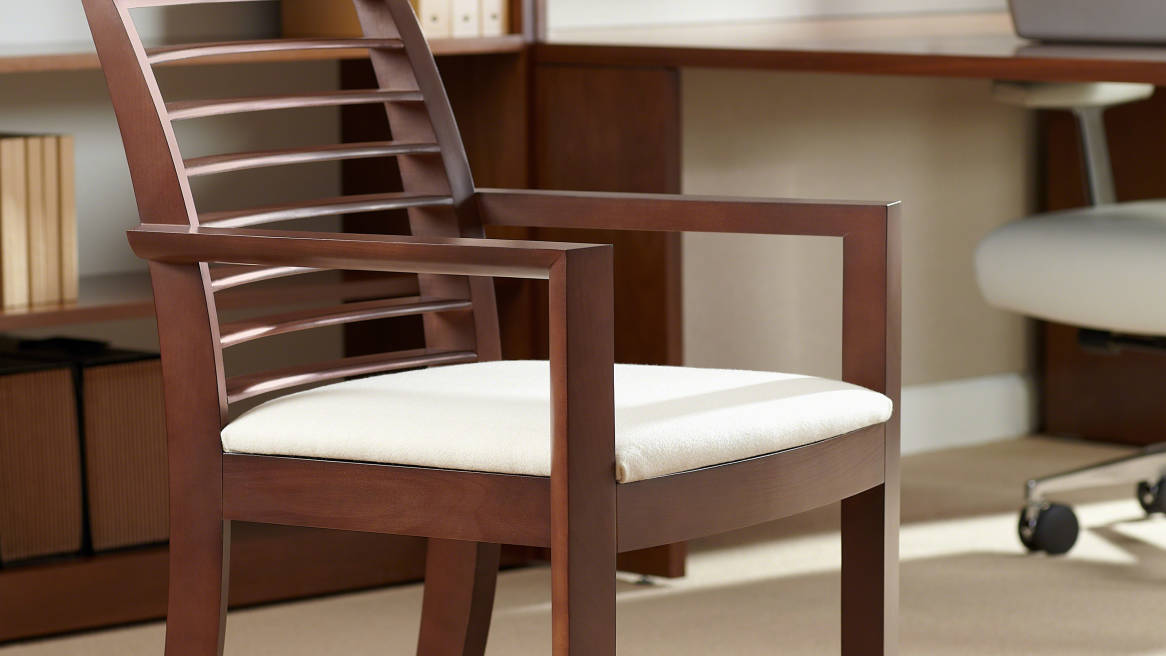 Oriana's classic look enhances any contemporary or transitional interior.
Specifications
Standard + Optional Features
Standard + Optional Features
Frame
Seat
Back Options
Vertical slat
Ladder back
Fully upholstered back
Global Availability
Global Availability
This product is available in the following regions:
Central America
Middle East
North America
South America
Not available in your region?
If you're interested in purchasing a product that's not available in your region, please contact your local dealer for purchasing options.
Resources + Support
Need help? Contact us at 888.783.3522
Download 2D and 3D CAD models for use in your design application.

View and save brochures, certificates, reports, white papers, case studies and articles.

Browse, save, and download beautiful images for use in presentations or inspiration boards.