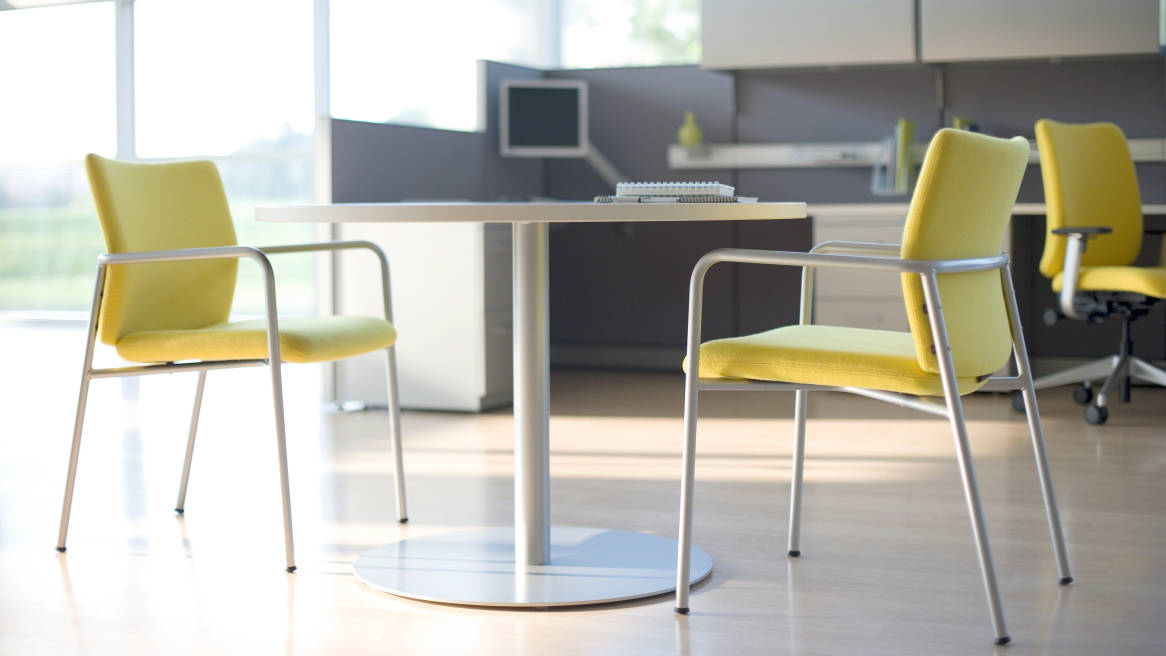 Crew office chairs deliver all-day comfort and a high level of performance.
Specifications
Standard + Optional Features
Standard + Optional Features
Office Chair
Synchro-tilt mechanism
Pneumatic seat height adjustment
Back height adjustment
Upright back lock
Tilt tension
Plastic outer base
Seat depth adjustment (optional)
Upholstered outer back (optional)
Guest Chair
Stacks 4 high on the floor
Arm Options
Armless
Fixed-height T-arms
Height- and width-adjustable T-arms
Height/width/pivot adjustable T-arms
Surface Materials
Office Chair
Black Frame
Platinum Frame (optional)
Guest Chair
Black frame
Platinum frame
Global Availability
Global Availability
This product is available in the following regions:
Central America
Middle East
North America
South America
Not available in your region?
If you're interested in purchasing a product that's not available in your region, please contact your local dealer for purchasing options.
Resources + Support
Need help? Contact us at 888.783.3522
Download 2D and 3D CAD models for use in your design application.

View and save brochures, certificates, reports, white papers, case studies and articles.

Browse, save, and download beautiful images for use in presentations or inspiration boards.