Features
OVERVIEW
Radice finds its underlying beauty and simplicity in its structure. It is the bringing together of what appears the front-half of a traditional 4-legged stool, with a single back leg – the 'root'. It is a visual improvisation, where two things meet unexpectedly. "Radice has tension in its form and it is a slight surprise that the third leg works as well as it does to resolve the overall structure. It could be viewed as structurally diagrammatic, yet is made comfortable visually and physically because of how its third leg supports the seat," says designer sam hecht. The backrest is small and reassuring, allowing a coat or handbag to rest on it and the seat is open for large and small people. It is light both visually and in weight, using no screws or metal fittings. The coloured wood stain options for radice are based on the cycle of an autumn leaf turning colour. Radice is available in counter stool and chair versions with cushion options.
DETAILS:
Ash Frame
Fabric and Leather Upholstered Seat Options
Materials: Wood
Designer
SURFACE MATERIAL
This product is available in the following surface materials:
Wood
Black Ash
Green Ash
Red Ash
Natural Ash
Yellow Ash
Upholstery
No upholstery
Rohi novum cocos
Rohi novum curry
Rohi novum sunset
Sweet black leather
Sweet dark brown leather
GLOBAL AVAILABILITY
This product is available in the following regions:
United States
Canada
Mexico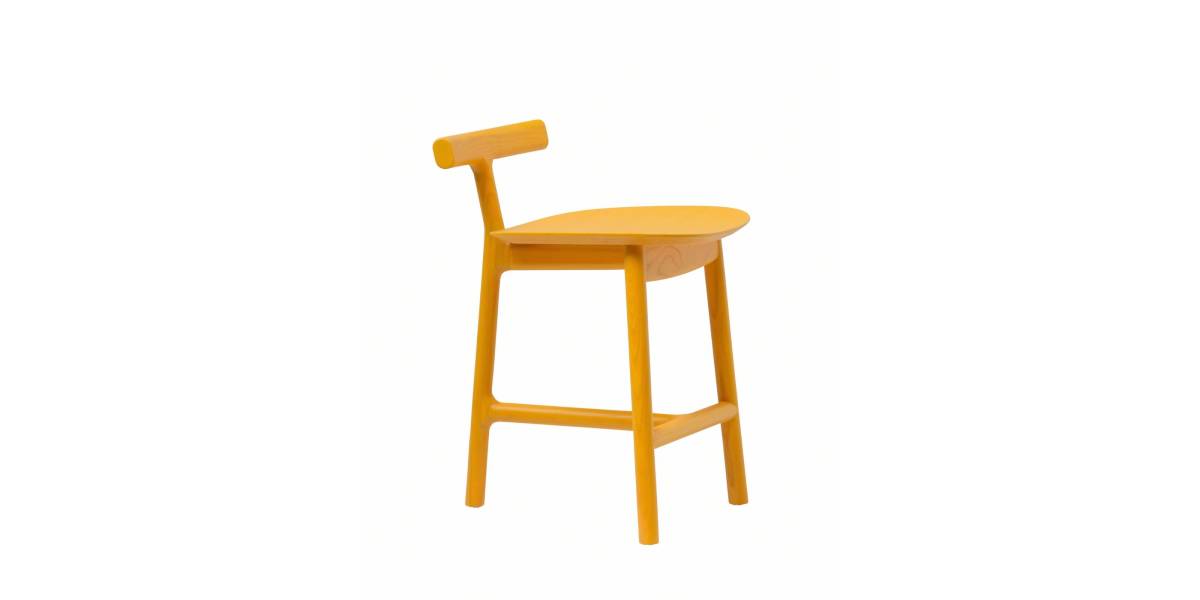 Radice Chair
Overall Dimensions: 23.62″H x 15.35″W x 15.75″L
Weight: 7.72 lbs.