Features
Overview
Cubb's singularity of form creates an elemental chair with a clear personality, delivering robust functionality for any environment. Its innovative contemporary aesthetic extends over seven design typologies, making it suitable for specification through multiple applications in both hospitality and office environments.
Polished aluminium trestle base
Oak legs as standard
Standard or soft glides
Available with no arms, upholstered
arms or wire arms
Contrast stitching, matching piping, contrast piping all available as an upcharge
surface materials
This product is available in the following surface materials:
Metal
White
Black
Grey
Blue
Yellow
Red
Wire Frame
Chrome
White
Black
Grey
Blue
Yellow
Red
Upholstery
Two-tone upholstery available
Chevron quilted upholstery
Orangebox upholstered furniture can be transformed through the use of different colours, textures and patterns. Learn more on the Orangebox Website.
Global Availability
The product is available in the following regions:
Asia Pacific
Central America
South America
North America
Europe
Middle East
Africa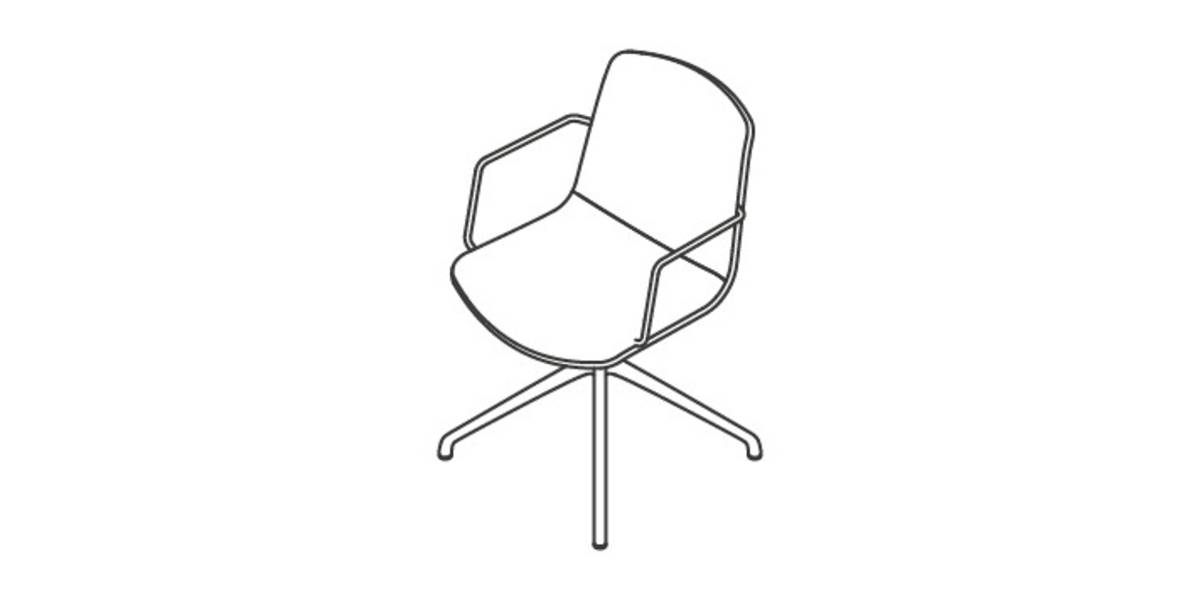 4 Star Tresle Base
Overall Dimensions: 19″W x 22″D x 33″H
Seat Height: 19″
Seat Depth: 16″
Upholstered Armchair with 4 Star Trestle Base
Overall Dimensions: 21″W x 22″D x 33″H
Seat Height: 19″
Seat Depth: 16″
Wire Armchair with 4 Star Trestle Base
Overall Dimensions: 21″W x 22″D x 33″H
Seat Height: 19″
Seat Depth: 16″