Post and Beam is an office architectural framework that allows you to configure a range of work environments.
Features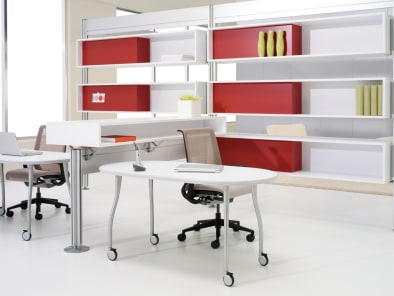 PLANNING FLEXIBILITY THAT RESPECTS THE NEEDS OF THE INDIVIDUAL
Use alone, or in conjunction with Duo Storage to define personal workspaces that provide both storage, and seated visual privacy between coworkers.
Attaches at fence height to Answer, Avenir, Kick, Montage, Series 9000 and Technology Wall.
Options are virtually limitless with shelves, screens, and a host of other worktools that attach anywhere along the structure.
Tether brackets support worksurfaces, providing a lower cost alternative to freestanding furniture.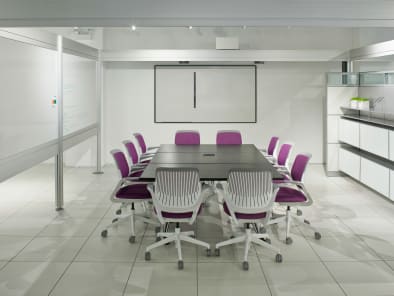 DEFINE OPEN SPACES FOR TEAMING, COLLABORATION, AND EVERYTHING ELSE IN-BETWEEN
Anodized aluminum construction provides clean, contemporary lines with a tight fit and finish.
Beams route utilities overhead without impeding the free-flowing space below.
Use in conjunction with Duo Tall Storage to create a library-like configuration. In-fills, screens, and curtains help to define space while, providing an alternative to panel-based solutions.
Connects overhead to Privacy Wall.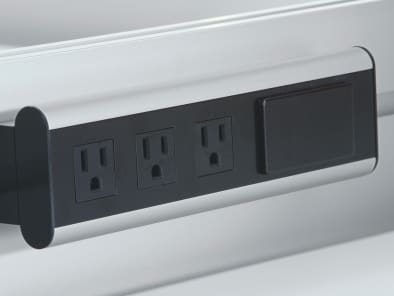 TECHNOLOGY SUPPORT
Power, data, and cable management components can be easily added or subtracted creating access points only where you need them.
Power and communication cables can be routed along beams at seated-height, standing-height, or overhead.
Wireless access points can be positioned on top of posts for maximum signal coverage.
Technology hubs feature nine power outlets and can accommodate up to twelve communication ports.
Powerstrips feature three power outlets and up to two communication ports.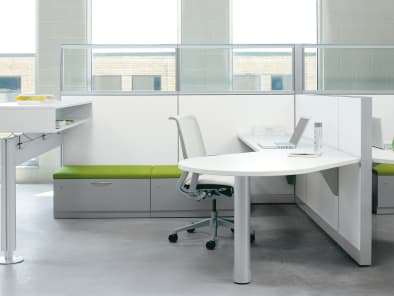 APPLICATIONS
Supports 90-degree and 120-degree planning.
Plans at three heights: seated, standing, and overhead.
Works with Privacy Wall, Modular Power, Zone Cabling, Universal, Worksurfaces, Answer, Kick, Series 9000, Avenir, Montage, and Duo.
Product Range
Posts
Beams
In-Fill
Beam to Floor
Beam to Fence
Fence to Floor
Cable Management
Vertical Tubes
Horizontal Tubes
Horizontal Troughs
Technology Hubs
Powerstrips
Shelves
Privacy/Modesty Screens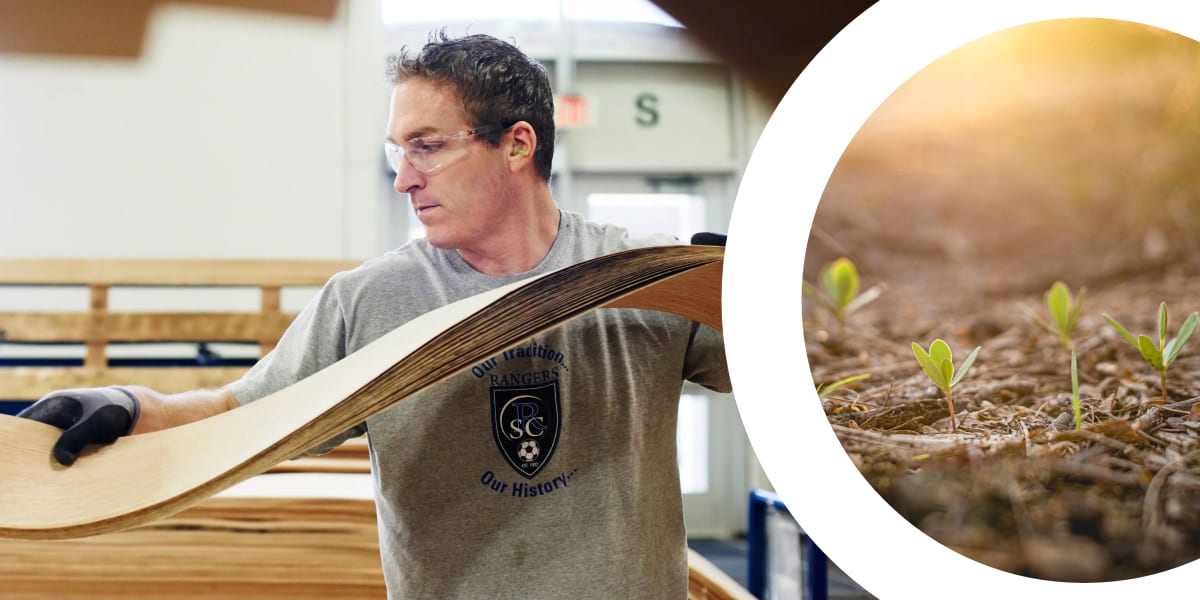 Sustainability
Designing for Sustainability
We create products that are good for people, and good for the world. Our products and operations are designed around a commitment to reduce climate change, reinforced by sustainable practices across our value chain.
Our Sustainable Design framework ensures our products are designed with consideration of life cycle thinking and cradle-to-cradle principles:
Source materials responsibly
Minimize global warming and other life cycle impacts
Ensure material health
Enable end-of-use strategies
Specifications
Dimensions
Dimensions
Posts
33″ H
40 ½" H
93 ½" H
Beams
3′ 4″ L
4′ – 16'L
(available in 1 foot increments)
Global Availability
Global Availability
This product is available in the following regions:
North America
Middle East
Not available in your region?
If you're interested in purchasing a product that's not available in your region, please contact your local dealer for purchasing options.