Bivi for Two's modular design expands and contracts as your team grows. Change the height of individual workstations and assemble in minutes with one easy-to-use tool. Whether adding to your team or just rearranging your space, Bivi makes it easy.
Configure Now

Planning for the Workplace?
Uncover options to create an inspiring space.
Configure Now
Buy Now

Shopping for a Home Office?
See all the options for your work-from-home upgrade.
Buy Now
Features
Modularity
Modularity
Modern style. simple modularity. increased collaboration.
Bivi incorporates a variety of postures and provides privacy and ergonomics in the workplace with the turn of a single tool. Its insight-led design offers sitting, standing and lounge options in one collection, so you can do more with less.
Bivi: One Frame, Endless Possibilities – animation.
Materiality
Materiality
reject the sea of sameness
Telling authentic stories begins with the freedom to create something truly representative of who you are. Whether splashed in the color of the year or drenched in black, Bivi serves as an unprecedented framework for your imagination. And with a full range of surface materials, hundreds of fabrics and new finishes available, Bivi redefines today's workplace with effortless, modern office furniture.
Sit + Stand
Sit + Stand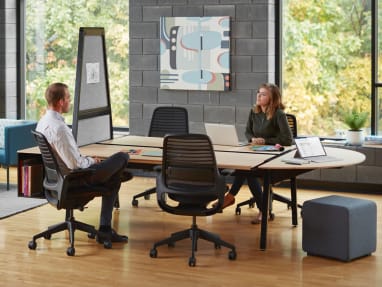 sit
Working in traditional seated posture is a classic way to attack the day.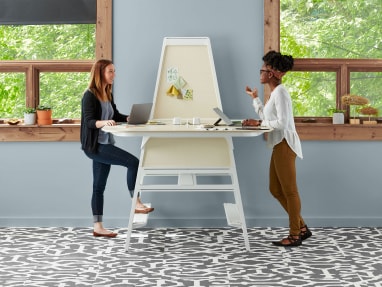 stand
Stand up to get down to work, or gather the team around for impromptu meetings.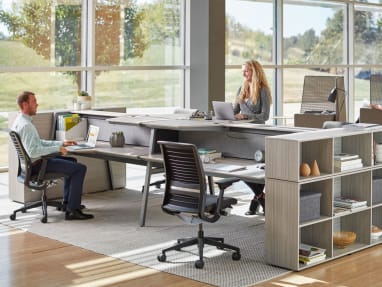 Dual Height
Designed with teams in mind, the Bivi dual height application offers seated and standing postures in one system. Bivi's intuitive design and new take on choice and control uniquely supports the dynamic nature of creative work.
Lounge
Lounge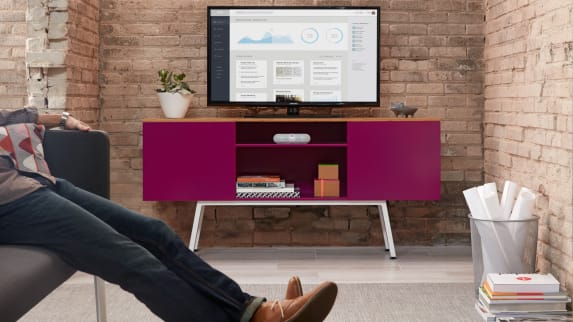 Bivi Freestanding Trunk
Freestanding Trunk brings a warm, residential vibe to any space. Use it for extra storage space and as a media console.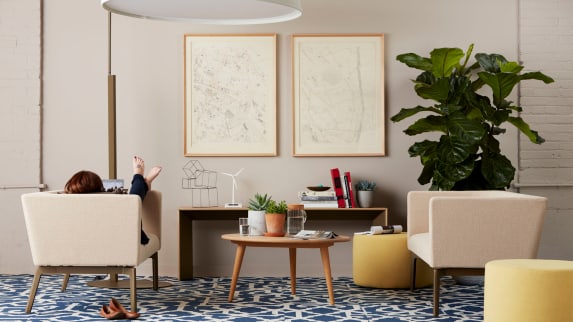 Bivi Freestanding Rumble Seat
Freestanding Rumble Seat makes it easy to create relaxed spaces perfect for solo work or collaboration.
Privacy
Privacy
privacy & focus zones
Heads down work demands careful attention without distractions. Bivi's Privacy Screens and Arch Infills create visual boundaries so you can stay focused and productive.
Technology Support
Technology Support
Power Up
Bivi's built-in power keeps you plugged in and fully charged all day long. With options that suit any modern workplace and cord management to keep surfaces tidy, you'll stay focused on the things that matter most.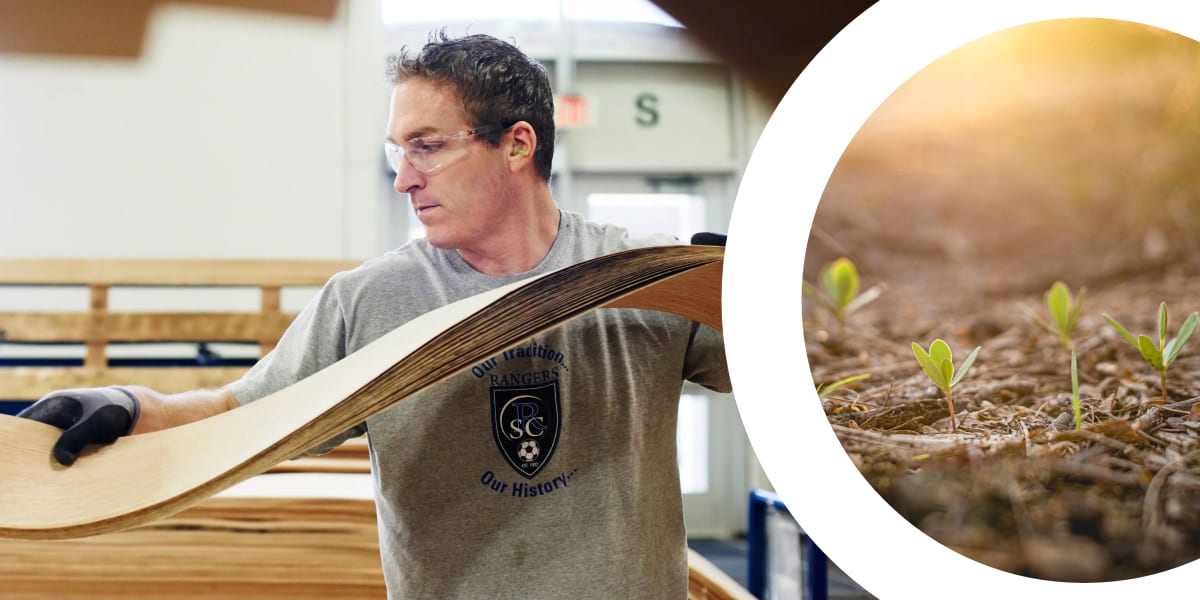 Sustainability
Designing for Sustainability
We create products that are good for people, and good for the world. Our products and operations are designed around a commitment to reduce climate change, reinforced by sustainable practices across our value chain.
Our Sustainable Design framework ensures our products are designed with consideration of life cycle thinking and cradle-to-cradle principles:
Source materials responsibly
Minimize global warming and other life cycle impacts
Ensure material health
Enable end-of-use strategies