Designed for quick sits between meetings, its generous, easy-in, easy-out seat keeps busy teams moving forward. Shortcut makes it easy to personalize your space with simple, sophisticated style.
Configure Now

Planning for the Workplace?
Uncover options to create an inspiring space.
Configure Now
Buy Now

Shopping for a Home Office?
See all the options for your work-from-home upgrade.
Buy Now
Chair or Stool
AN EASY-TO-USE CHAIR THAT WILL SUPPORT QUICK SITS BETWEEN MEETINGS AND FOCUS TIME.
Available as a chair or stool, Shortcut gives you the options and comfort you need to get work done.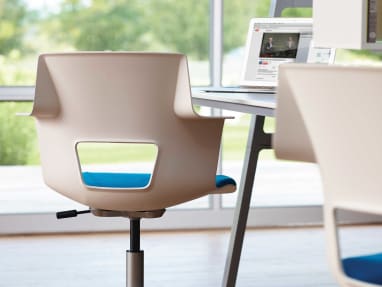 Flexible Shell
With a comfortable plastic sheel and a range of options, Shortcut is a true multi-purpose chair.
Flexible plastic shell available in 11 color options.
Back cut-out is designed to offer extra flexibility and comfort.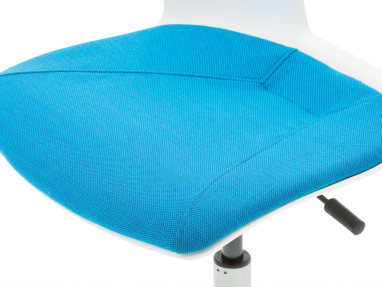 seat cushion
Bright colors and gorgeous cushion stitching infuse your space with personality. Or, go cushion-free for easy-to-clean seating.
Because we believe that small things have the power to make a big impact, we designed Shortcut's cushion with bold stitching to outline each seam. Details do matter—and these details are stunning.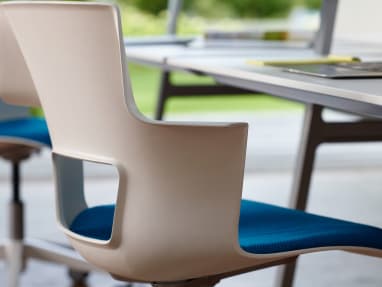 Elbow Rests
Shortcut's patented elbow rests let you use devices with elbows fully supported or pull close to your desk without the hassle of adjusting arms.
Shortcut's generous seat allows for easy-in, easy-out mobility to keep pace with your busy environment.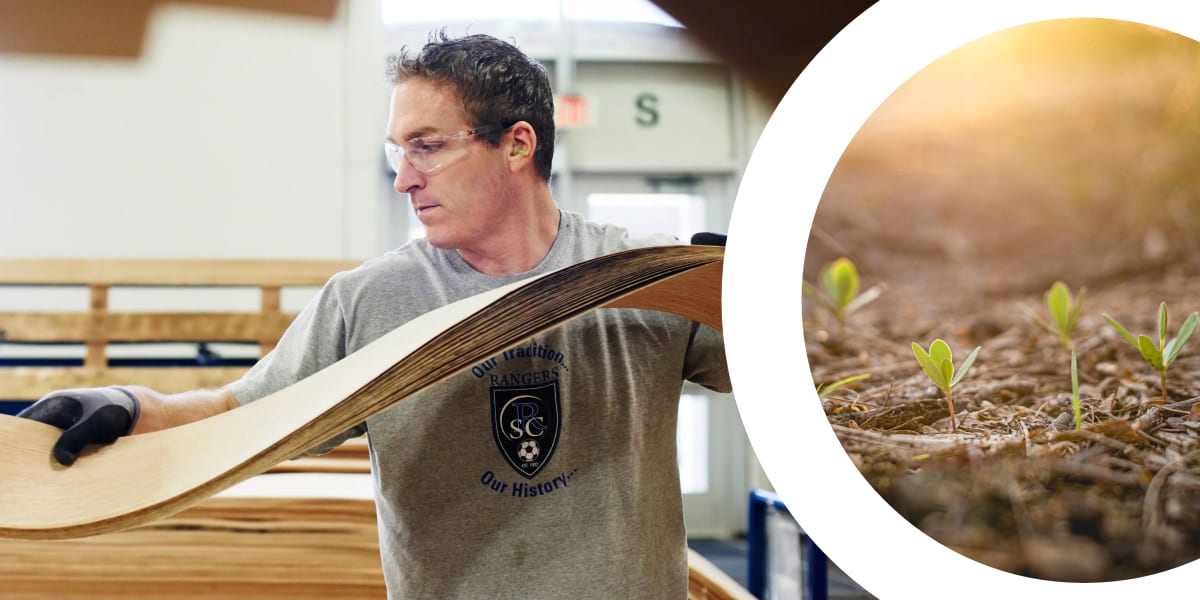 Sustainability
Designing for Sustainability
We create products that are good for people, and good for the world. Our products and operations are designed around a commitment to reduce climate change, reinforced by sustainable practices across our value chain.
Our Sustainable Design framework ensures our products are designed with consideration of life cycle thinking and cradle-to-cradle principles:
Source materials responsibly
Minimize global warming and other life cycle impacts
Ensure material health
Enable end-of-use strategies
Read More
Turnstone Shortcut 5-Star Product Environmental Profile