Features
Freestanding
Freestanding
freestanding storage
From understated elegance to daring, over-the-top color, Bivi Freestanding Trunk brings beauty to performance modern storage to the home or office. Use it for extra storage space and as a media console.
Materiality
Materiality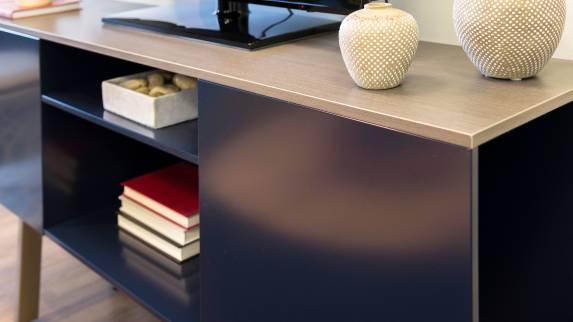 LAMINATES
New laminates bring a warm, residential vibe to any space. Choose from low pressure laminates, high pressure laminates and veneers.
Bivi Benching
Bivi Benching
BIVI BENCHING INTEGRATION
Extra space on top with ample storage on each end makes Trunk the perfect add-on to Bivi. Additional shelving in the center puts personal items on display and allows for more creative storage ideas in the office.
Sustainability
Overview
Overview
DESIGNING FOR SUSTAINABILITY
We believe the only way to provide the best office furniture solutions is to ensure they're the best products for the environment. That's why every step of the way – through design, manufacturing, delivery and product lifecycle – we consider the impact of our work on people and on the environment and uncover opportunities to make things better.
46 %
Up to
recyclable by weight
59 %
Up to
recycled content
Life Cycle
Life Cycle
MATERIALS
Up to 46% recyclable
Made with up to 59% recycled content
PRODUCTION
Lower impact, VOC-free manufacturing
USE
Engineered for a long service life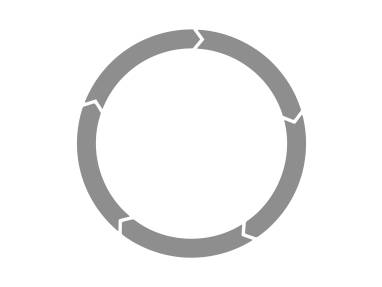 LEED Contribution
LEED Contribution
Steelcase supports the U.S. Green Building Council's LEED certification system with products that can contribute to LEED Building Design + Construction (BD&C), LEED Interior Design + Construction (ID&C), or LEED Operations + Maintenance (O&M) certification criteria.
Since the USGBC and its certification partner, GBCI, evaluate each project individually, the role our products play in achieving LEED certification is unique to each project.
BIVI TRUNK LEED CONTRIBUTION
Recycled content
Regional materials
Low-Emitting materials
Daylight and views
Sustainable purchasing
Certficates
Certficates
Certifications can help you choose products that are environmentally sustainable and just right for your project. Bivi Trunk has achieved the following certifications:
ANSI/BIFMA level Certified
Level 1
SCS Indoor Air Advantage Certified
SCS Indoor Advantage – Gold
Resources + Support
Need help? Contact us at 888.783.3522
Download 2D and 3D CAD models for use in your design application.

View and save brochures, certificates, reports, white papers, case studies and articles.

Browse, save, and download beautiful images for use in presentations or inspiration boards.