The Steelcase Global Report is the first to explore the relationship between employee engagement and the work environment. It identifies one of the most serious issues facing leading organizations today.
Read Full Issue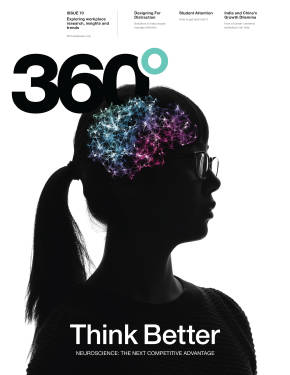 In workplaces throughout the world, scenarios of near-constant distraction have become the norm. Thankfully, our ability to focus is still salvageable. As a result of the vast amount of neuroscience research being done, there's now hard evidence about what attention is, how it works, how to attain it and how to use it productively. By delving into the findings, Steelcase researchers have gained new insights into how our brains shape thoughts, emotions and behaviors, and then applied this new science to create concepts for how thoughtfully designed workplaces can help workers better manage their attention and think better at work.
Read Full Issue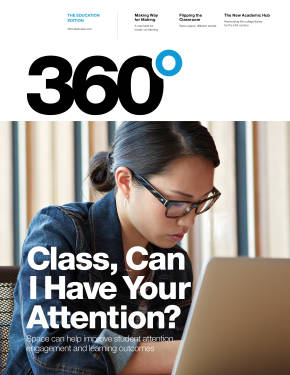 This Education Edition is a compilation of 360 stories that explore design principles, product ideas and applications with the goal of improving student success.
Read Full Issue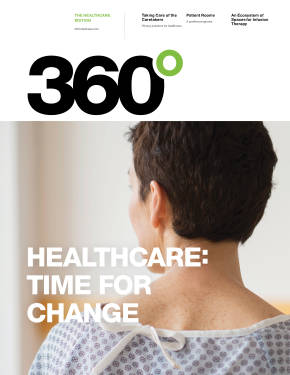 This Healthcare Edition of 360 is a compilation of 360 stories that explore the healthcare industry and the spaces where healthcare experiences occur.
Read Full Issue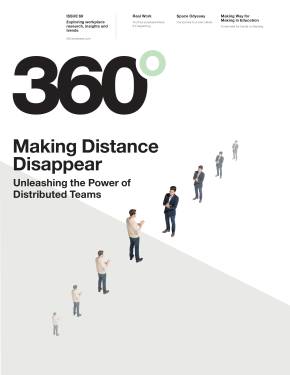 For teams that collaborate across locations, videoconferencing means new ways of working—and new complexities. As interactions go virtual, how a workplace is designed has unprecedented power to support the journey toward becoming a highly functional team.
Read Full Issue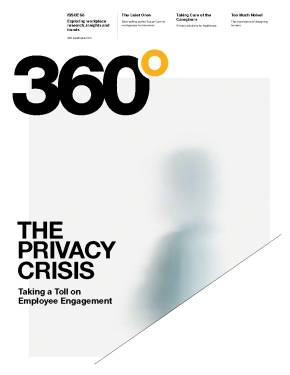 No organization can succeed if its workforce isn't engaged. And yet the signals are stronger than ever that far too many high-potential employees are chronically disengaged at work—unmotivated, unproductive and overly stressed, with little capacity to think creatively…
Read Full Issue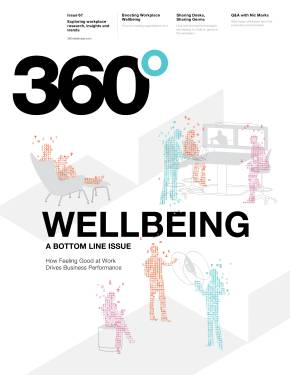 Worker wellbeing is a hot topic and extends beyond measures of personal satisfaction or fulfillment. It's critical to an organization's ability to innovate and thrive. In this issue, we share new Steelcase research and insights about the factors…
Read Full Issue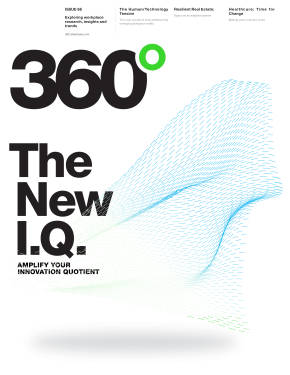 The thirst for innovation has never been stronger and organizations everywhere are pursuing every possible way to amplify their innovation quotient. Most organizations unknowingly overlook a crucial success factor: the role of physical space. Work-places that are intelligently…
Read Full Issue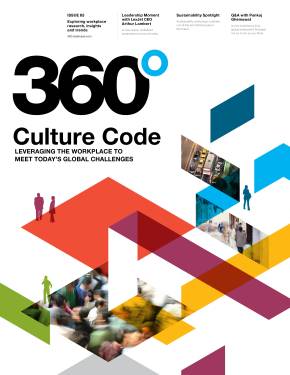 Global integration is a strategic business goal in today's interconnected and interdependent economy. The workplace is an underutilized asset that organizations can leverage to accelerate the complex process of integration. Leading organizations that understand the role culture plays…
Read Full Issue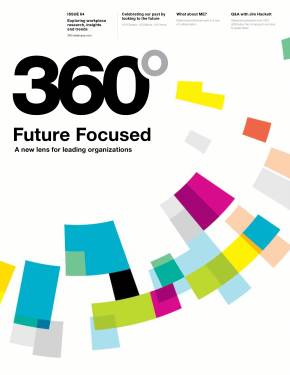 At significant milestones it's important to look forward. As Steelcase celebrates its 100th anniversary we asked thought leaders both inside and outside the company to share their insights and perspectives on how organizations should be thinking about…
Read Full Issue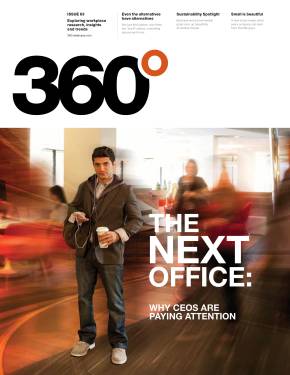 On the priority list for senior executives everywhere: maximize assets, cut costs, compete in the new economy, boost innovation, build the brand. Meanwhile, topping the list of most-overlooked yet waiting-to-be-leveraged assets: the office. The solution is Steelcase's concept…
Read Full Issue
The world is more interconnected than ever. We're all world citizens now. Events across the globe instantly affect our personal and work lives. Or more accurately, our now-combined work/life. Alternative work strategies that are designed for the diverse…
Read Full Issue