Arctic White TE01
Materials are displayed for reference and may vary by screen. Please refer to a physical sample for actual color and detail
| | |
| --- | --- |
| Material Type | Woven |
| Price | Price Group 1 |
| Offering | Standard Surfaces |
| Brand | Steelcase |
| Content | 100% Polyester |
| Global Availability | Americas |
| Cleaning Code | W |
| Design | Texture |
| Sustainability | Does Not Contain Flame Retardants, Does Not Contain PVC, Heavy Metal-Free |
| ACT | |
| | |
| --- | --- |
| Abrasion Taber | 125 |
| Dry Crocking | Class 4.5 |
| Wet Crocking | Class 4.5 |
| Colorfastness to Light | Class 4 |
| Brush Pill | Class 3.5 |
| Fire Retardancy | This fabric is approved for use on Steelcase UL listed panels (vertical surfaces) |
| | |
| --- | --- |
| Weight | 2.5 ozs per linear yard |
| Width | 70 Inches |
| Country of Origin | United States |
| Warranty | 5 Year |
Full Availability
This product is available on the following product lines:
(H) Horizontal (V) Vertical (FC) Fire Code
Featured In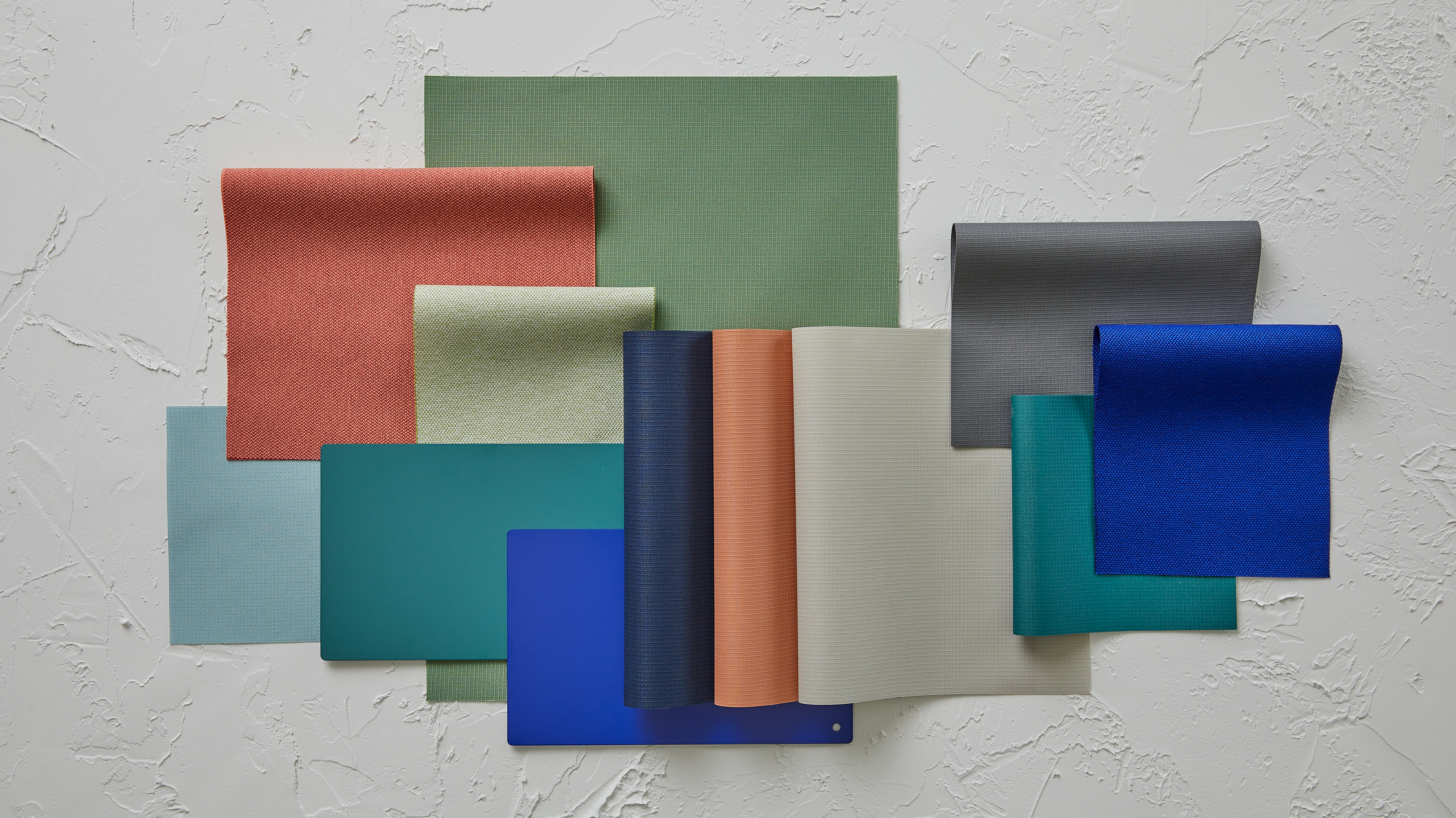 Steelcase Work Tents is a collection of versatile privacy solutions - inspired by tents, designed for the workplace. From simple screens to small enclosures, Work Tents provide privacy and shelter in the office -- in an unexpected and delightful way. Pairing Ascent and Sheer textile collections with Era provides opportunity for neutral and playful colors to come together, adding privacy and aesthetic design to the modern workplace.
View Palette
ACT
Flammability

The measurement of a fabric's performance when it is exposed to specific sources of ignition.

Wet & Dry Crocking

Transfer of dye from the surface of a dyed or printed fabric onto another surface by rubbing.

Colorfastness to Light

A material's degree of resistance to the fading effect of light.

Physical Properties

Key factors in assessing overall durability of a fabric vary depending on the fabric construction.

Abrasion - High Traffic

The surface wear of a fabric caused by friction.

Abrasion - Low Traffic

The surface wear of a fabric caused by friction.