Thoughtful solutions for classrooms, libraries, in-between spaces, cafes, resident life, faculty offices and administrative spaces.
Solutions For Every Setting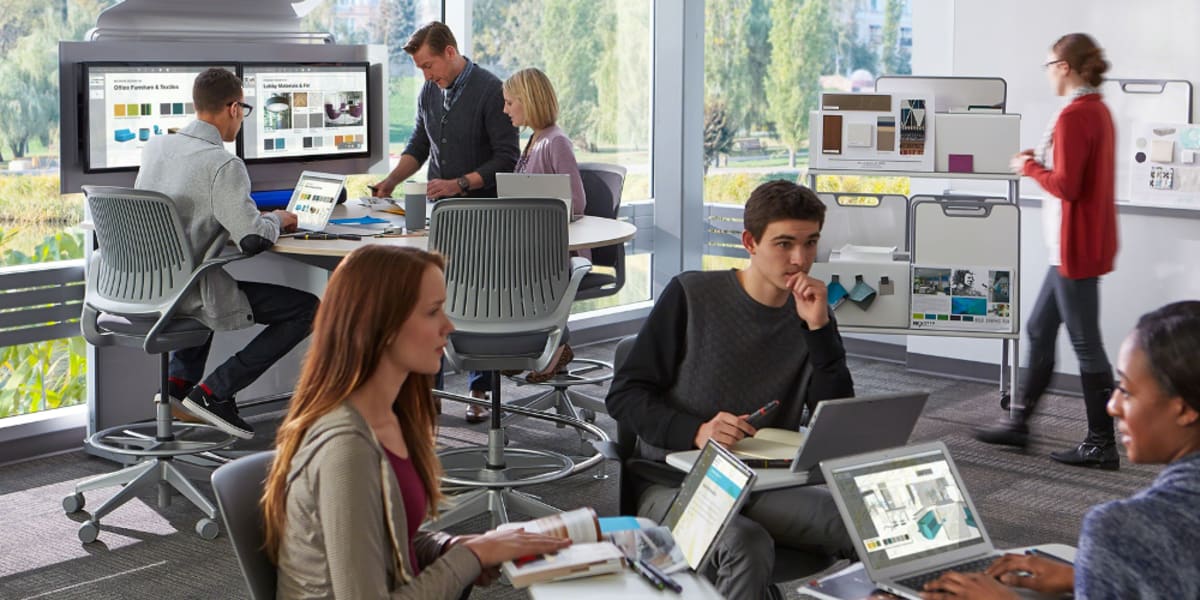 Rethinking Student Success
There's a growing concern with education thought leaders on student engagement and the need for a new definition of student success. In two articles, our research explores how rethinking old norms and leveraging innovative learning spaces can help students succeed and find new ways to fuel the creative process.
Space Impacts Learning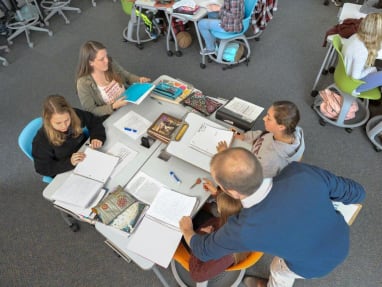 Embracing Active Learning
A renovation of a district's schools, Hall Middle, helped propel the administration and faculty to embrace active learning.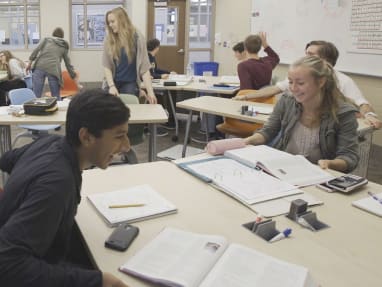 School District Rethinks Creativity + Collaboration
Dan Behm, superintendent of Forest Hills Public Schools banished boring and reinvigorated students, teachers and staff.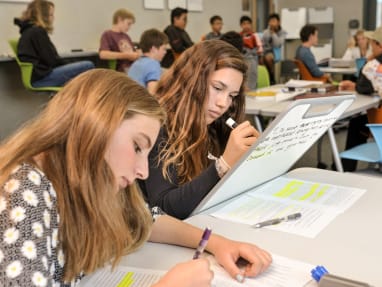 Award-Winning Teacher Motivates with Active Learning
"The Steelcase Active Learning Classroom is going to start an entire movement of new makers and creators in our community."