Hello, Again
Reconnect with coworkers at this drop-in team neighborhood near a leader's owned workstation. An acoustic pod offers a getaway for phone calls and focus work while a mobile digital display hosts content and colleagues working from home.
Download the files of this setting
Discover Featured Products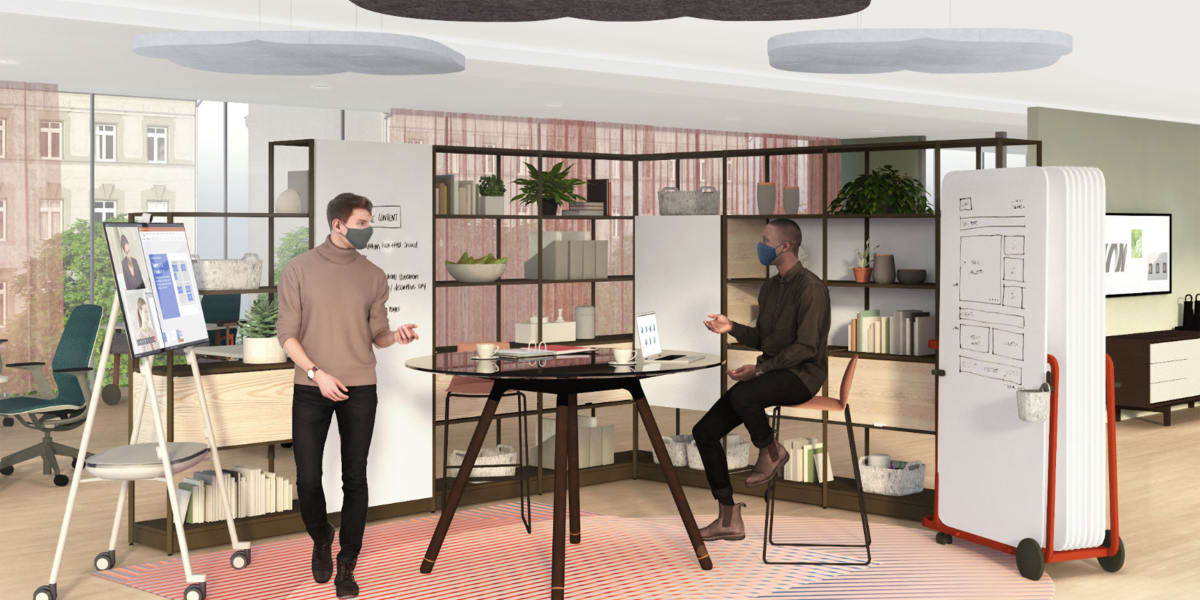 360 Research
We're learning from what the world's been through. While people have had different experiences throughout the crisis, it has led to five overarching things people need and expect to move forward. It's time for a work experience that's fundamentally better.