We help customers capture and make sense of the relationship between their people, spaces and technology so their workplace can be more desirable and productive and their people more engaged and satisfied.
Your Greatest Assets are Underutilized
People and places are an organization's greatest assets – and their largest expense. Steelcase research shows that on average, only 54% of office space is used throughout the day and over 37% of employees are not engaged at work.
How we help
We equip organizations with the tools to measure the places where people work to create data that inform smart decisions, spaces that respond to changing needs and investments that perform for a powerful return.
Our Smart + Connected solutions empower the people who plan – and use – the workplace with the tools, data and insights they need to do their best work.
54 %
of office space used
37 %
of workers are disengaged
Space Measurement
Steelcase Workplace Advisor is a suite of space measurement and analysis tools which provide facts and insight on space usage revealing opportunities to elevate performance. The data these tools collect lets space tell you what's happening and what's possible so you can decide what to do next.
Workplace Advisor Study
Workplace Advisor Study is a short-term space measurement engagement paired with in-depth analysis and consultation. The process reveals what people want and use to optimize an organization's investment before or after a major space change.
360 Research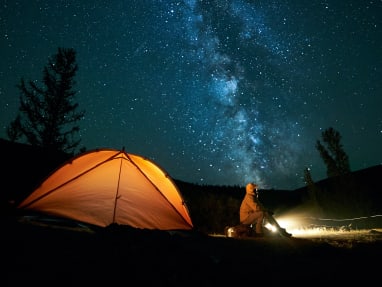 May 17, 2022
Every now and again, two seemingly divergent ideas work together—like another unlikely combo: offices and tents. Tents at work? That's
Explore More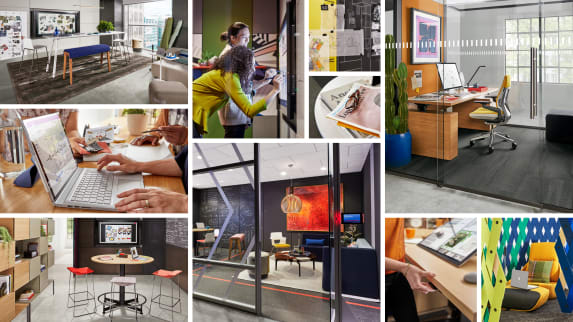 The Future of Work is Creative
Learn about the Microsoft and Steelcase partnership including Creative Spaces — an immersive ecosystem that brings together place and technology to help people generate new ideas and move them forward.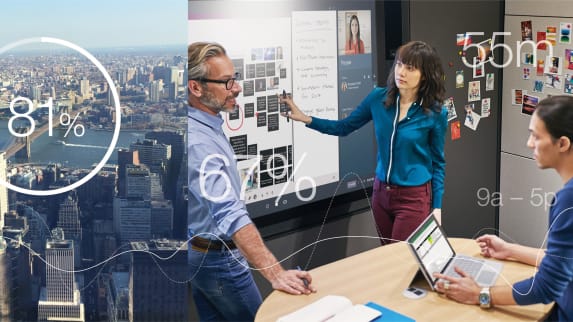 Contact Us
Learn more about how to make your workplace Smart + Connected with Workplace Advisor, our collaboration and scheduling solutions or Creative Spaces.