Organizations have no simple, quantifiable way to measure space effectiveness. They don't know if they're meeting the needs of the worker or the work at hand.
The Measurable Workplace
Steelcase Workplace Advisor Study—an episodic workplace study—empowers facility managers with easy-to-understand data, giving them the information they need to make the most of real estate.
Why steelcase Workplace Advisor Study?
It offers insights into workspace usage patterns over time,
enables organizations to make connections between usage and space traits,
equips organizations to support different work modes,
helps justify large capital expenditures and improve the overall employee experience.
A Better Way to Measure
With Steelcase Workplace Advisor Study an organization would engage in a 1-to-3-month episodic study, allowing for a complete data set to show them how spaces are being used over time.
This study:
would be done before or after a capital expenditure-related purchase,
measures the entire floorplan with strategically placed sensors and gateways, which may or may not be connected to the company's network, depending on preference, and
tracks the spaces your employees are working in, private/designated desks, shared seats in an open floorplan, meeting rooms, and project rooms.
Actionable Dashboard
The STEELCASE Workplace Advisor Study Dashboard:
shows companies how their spaces are being used over time,
give companies insights into real estate and application effectiveness,
transforms raw data into easy-to-understand, actionable information, and
helps decision makers create the best workplaces to support their work and their people.
Space-Traits Connection
Get More Than Just Data
With Steelcase Workplace Advisor Study, facility and real estate managers get more than data—they get insights into how to best support their workers' wellbeing and productivity. During install, space traits such as whiteboards, privacy, capacity, etc., are identified and recorded, which equips organizations to make connections between usage and specific space traits.
The Human Connection
Help Employees Find Their Favorite Workplaces
As part of the workplace effectiveness study, surveys are provided to employees to discover their favorite workspaces and space traits, and better understand why some spaces are or are not being used. When honest feedback is paired with data, it enables facility and real estate managers to better understand their workplace.
Activate Insights
The Steelcase Applied Research + Consulting team (ARC) helps facility managers understand what dashboard data means, why use patterns may be occurring and how to address potential consideration based on learned insights. Organizations are able to take their study even further with additional services offered by ARC:
Supplemental surveys Identify and assess employee engagement by adding surveys that enhance the study
User-centered activities include observations, focus groups and interviews to better understand the employee voice
Explore new ways of working by leveraging Steelcase Workplace Advisor Study as part of a larger workplace effectiveness initiative in which ARC evaluates other aspects of culture, process, tools and space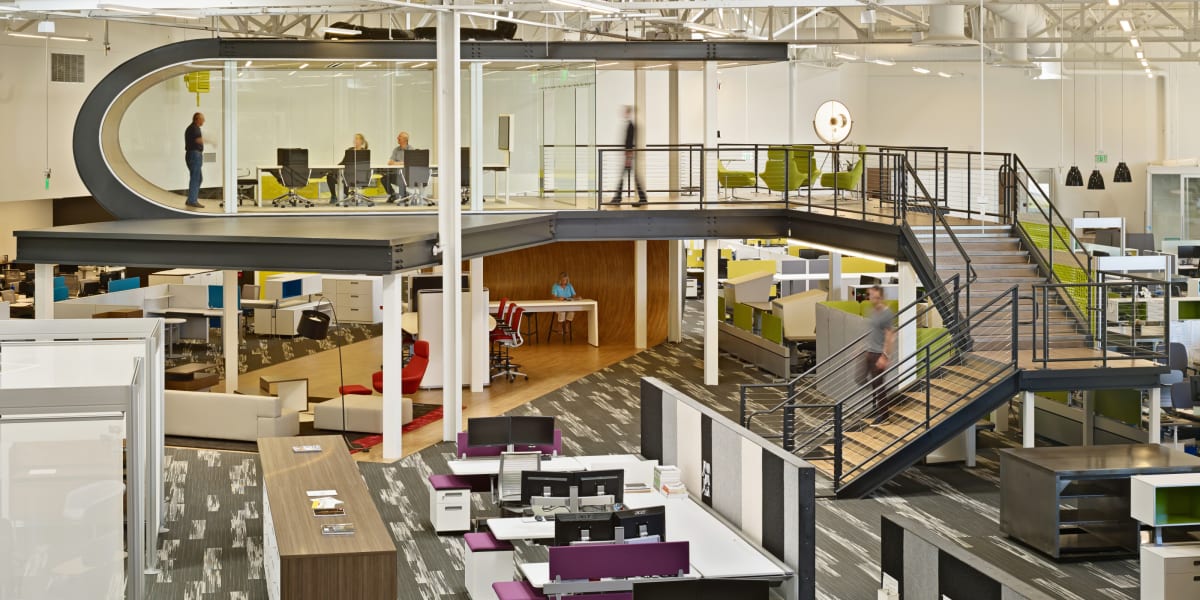 Explore the Research
Insights and Data Transform Workplace Culture
To find out how team members were using the space, and what an expansion would look like, One Workplace enlisted Steelcase Workplace Advisor Study for a deeper insight.