Features
overview
With its contoured, upholstered seat balanced on a thin metal rod frame, Tide is simple yet aesthetically pleasing.
The structural frame extends diagonally down from the seat, creating a larger footprint to the back and front than that of the seat itself. The expressed intersection floating below the seat provides structural integrity for the frame, which is further enhanced by the floating footrest below.
surface materials
This product is available in the following surface materials:
Wire Frame: RAL 9006, Stone, Black, White, Gold, Taupe, Chrome, Industrial Silver, Bronze, Copper.
Coloured Frame: Yellow, Green, Orange, Red, Blue.
Global Availability
The product is available in the following regions:
Middle East
Europe
Africa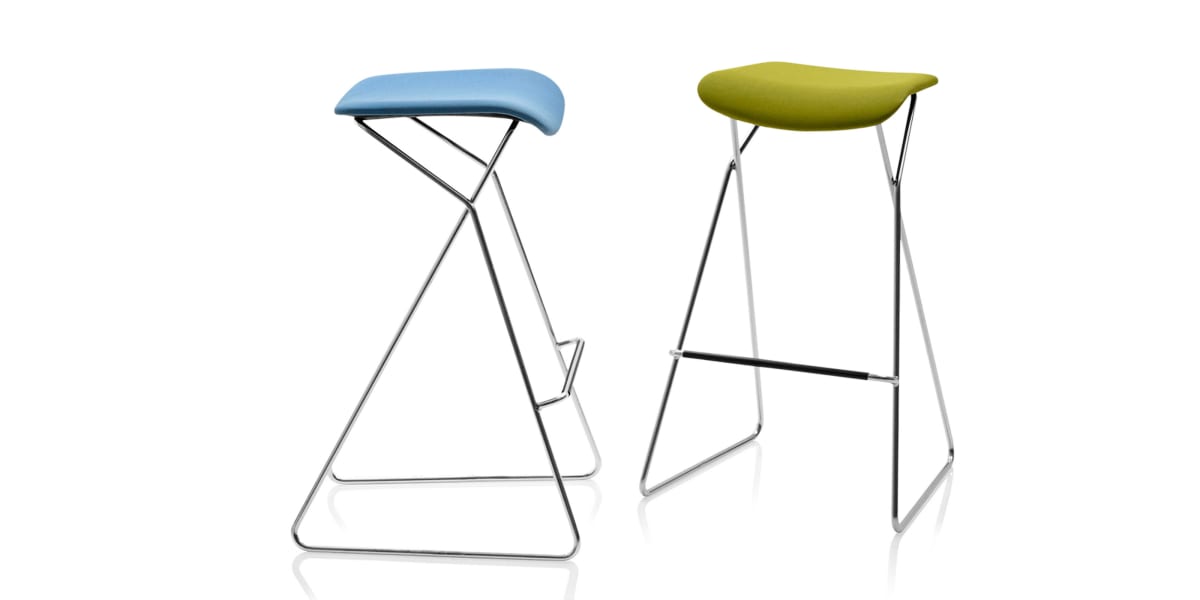 High Upholstered Stool
Height: 760 mm
Width: 490 mm
Depth: 490 mm
Seat Height: 760 mm
Seat Depth: 470 mm