Features
overview
Spring became an instant Orangebox bestseller soon after its launch.
It is now a mainstay of Smartworking, thanks the clarity of its design – a dynamic play on the single cantilevered tube frame seamlessly connecting the seat, floor and footrest. As its name might suggest, Spring has a natural give when you're seated, making it extremely comfortable.
surface materials
This product is available in the following surface materials:
Frame: RAL 9006, Stone, Black, White, Chrome.
Showood: Beech, Maple, Walnut, White Laminate.
Glides: Black.
Footgrip: Black.
Global Availability
The product is available in the following regions:
Asia Pacific
Middle East
Europe
Africa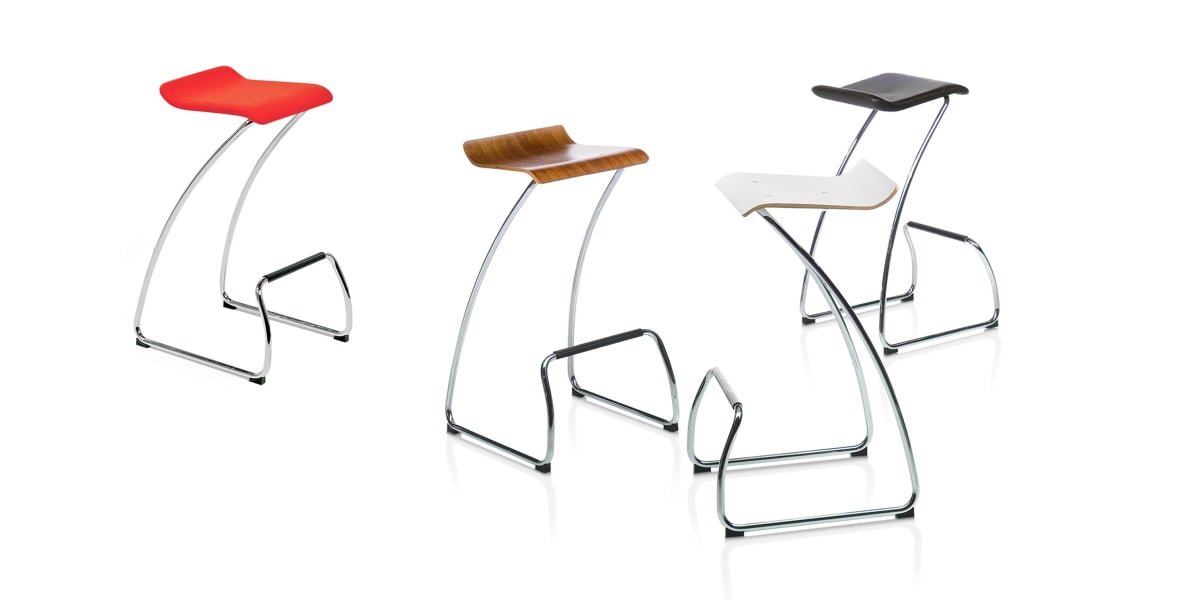 Showood Cantilever Stool
Height: 778 mm
Width: 440 mm
Depth: 475 mm
Seat Height: 780 mm
Seat Depth: 440 mm
Upholstered Cantilever Stool
Height: 790 mm
Width: 440 mm
Depth: 475 mm
Seat Height: 780 mm
Seat Depth: 440 mm