Features
Features
On Your Jays is a wood frame café stool with a shaped, upholstered seat, offering refined comfort levels.
The curved formed ply and upholstery seat, with its expressed external seam, sits on top of the solid oak wood frame, which has cross foot rails featuring an integrated stainless steel strip for improved longevity.
All the Network Landscape designs are manufactured by hand in solid timbers, and each piece is unique since no two solid woods are identical, even when they're sourced from the same place.
surface materials
This product is available in the following surface materials:
Oak Frame: Oak, Oak stained to Walnut, Oak stained to Black, Dark Distressed Oak, Oak stained to Walnut
Global Availability
The product is available in the following regions:
Asia Pacific
Europe
Middle East
Africa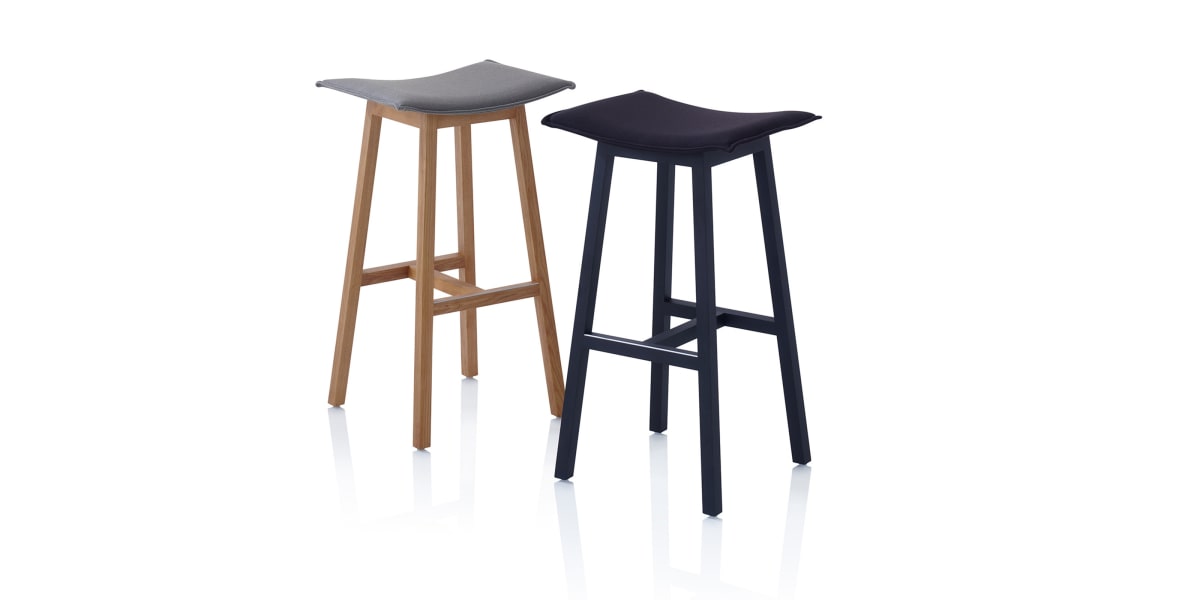 Cafe stool
Height: 790 mm
Width: 490 mm
Depth: 410 mm
Seat Height: 760 mm
Seat Depth: 360 mm