Cavatina is a versatile range of chairs, offering a sophisticated touch to every workspace.
A fluid design melody
Cavatina's versatility in style and color allows organizations to express their brand and culture, drawing people into the heart of the office.
Features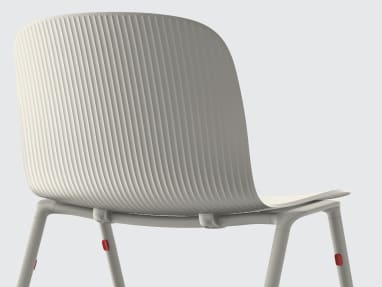 Sophisticated Aesthetic
Inspired by the 70s and designed by Italian design studio Odo Fioravanti, Cavatina brings a high-end aesthetic to the modern workplace.
Cavatina offers customizable style, with a wide range of colors and material options such as wood, plastic and upholstery.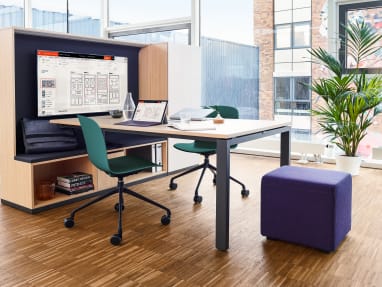 Emerging Workspaces
Cavatina is a versatile range of chairs, offering a sophisticated touch to every workspace.
It is perfectly suited for today's workplaces which are a blend of many environments – from individual focus areas to collaborative meeting spaces.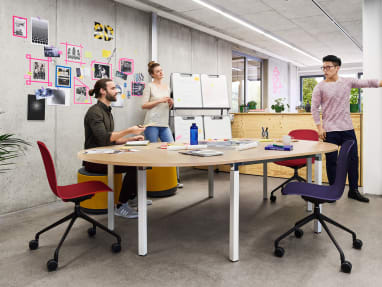 Versatility - Purpose For Any Space
Cavatina provides a range of seating solutions that fits any occasion. It can seamlessly adapt from one setting to the next.
Cavatina Applications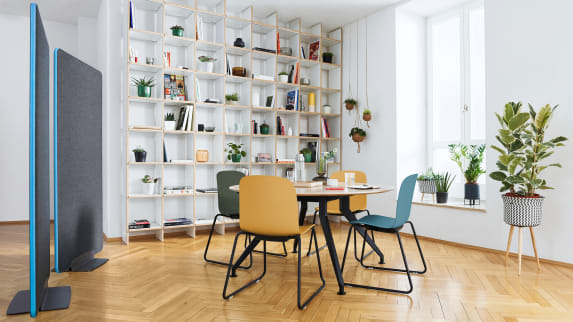 Workcafe
Workcafés are the hub of an organization. People across the company gather to share a meal, work side-by-side and meet in an environment that offers an energizing buzz.
Casual connection builds strong relationships between colleagues. This is key to creative teams and an influential factor for employee satisfaction with the workplace.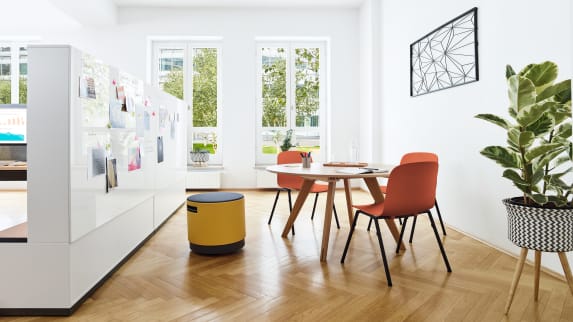 Open Collaboration
Planned or impromptu, enhanced collaboration is a highlight of the open plan. Teammates can easily share feedback and ideas at a bench while others can work with collaborative tools like whiteboards to post inspiration or discuss strategy.
Cavatina's extensive range provides an aesthetic thread through the open plan with chairs that simultaneously offer different features and a sense of familiarity.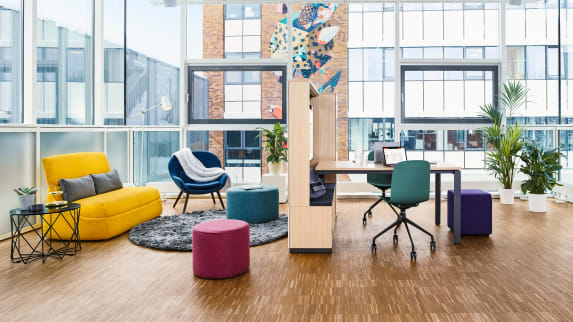 Social Space
Social spaces equipped with the tools needed to collaborate, focus or rejuvenate turn open areas into hardworking spaces.
Cavatina with castors is a flexible solution that makes it easy to quickly accommodate colleagues who want to join a discussion or transition into another work mode, without leaving the area.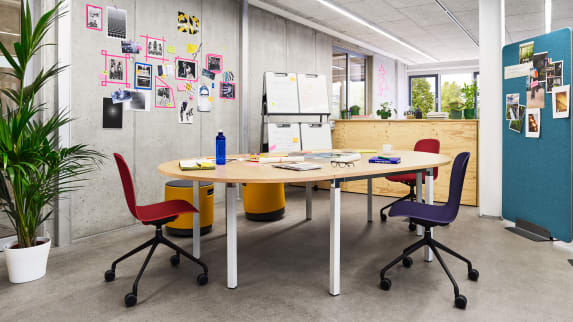 Project Room
Teams need dedicated project space to get messy. The creative process is hands-on and iterative. Topics and activities shift from one to the next and then back again multiple times a day.
The diversity of the Cavatina family in design, materiality and performance empowers workers to let the creative process flow by allowing them to make the space their own and change it as they see fit.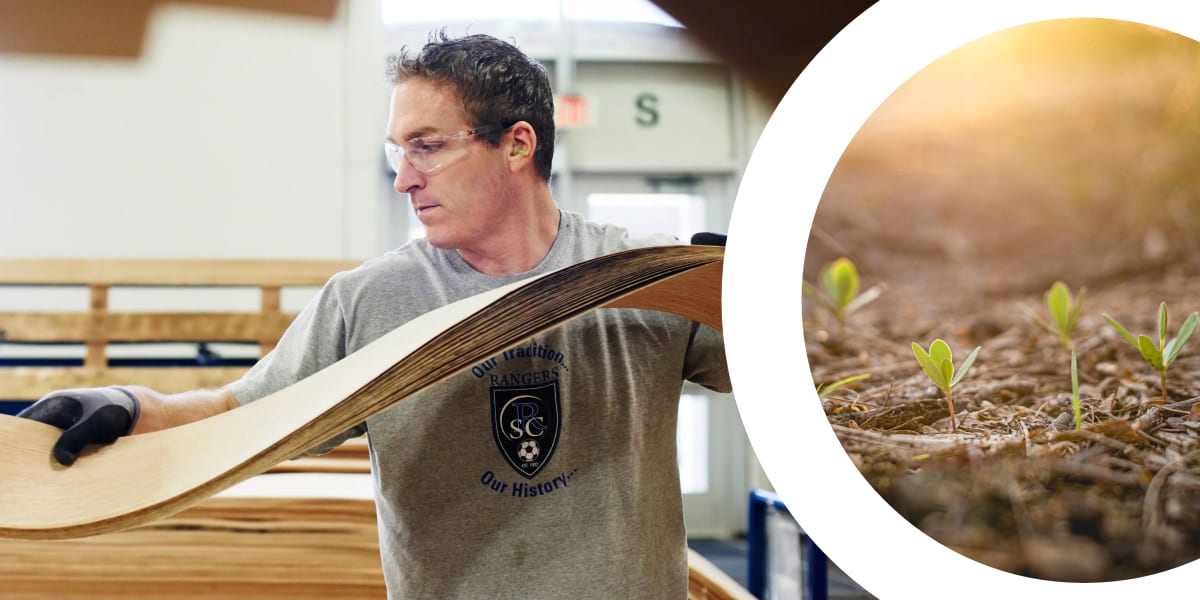 Sustainability
Designing for Sustainability
We create products that are good for people, and good for the world. Our products and operations are designed around a commitment to reduce climate change, reinforced by sustainable practices across our value chain.
Our Sustainable Design framework ensures our products are designed with consideration of life cycle thinking and cradle-to-cradle principles:
Source materials responsibly

Minimize global warming and other life cycle impacts

Ensure material health

Enable end-of-use strategies
Specifications
Standard + Optional Features
Standard + Optional Features
4 legs
Sled
Cantilever
Conference
Conference castors
Conference castors height adjustable
Stool
Sled barstool
Global Availability
Global Availability
This product is available in the following regions:
Africa
Europe
Middle East
Not available in your region?
If you're interested in purchasing a product that's not available in your region, please contact your local dealer for purchasing options.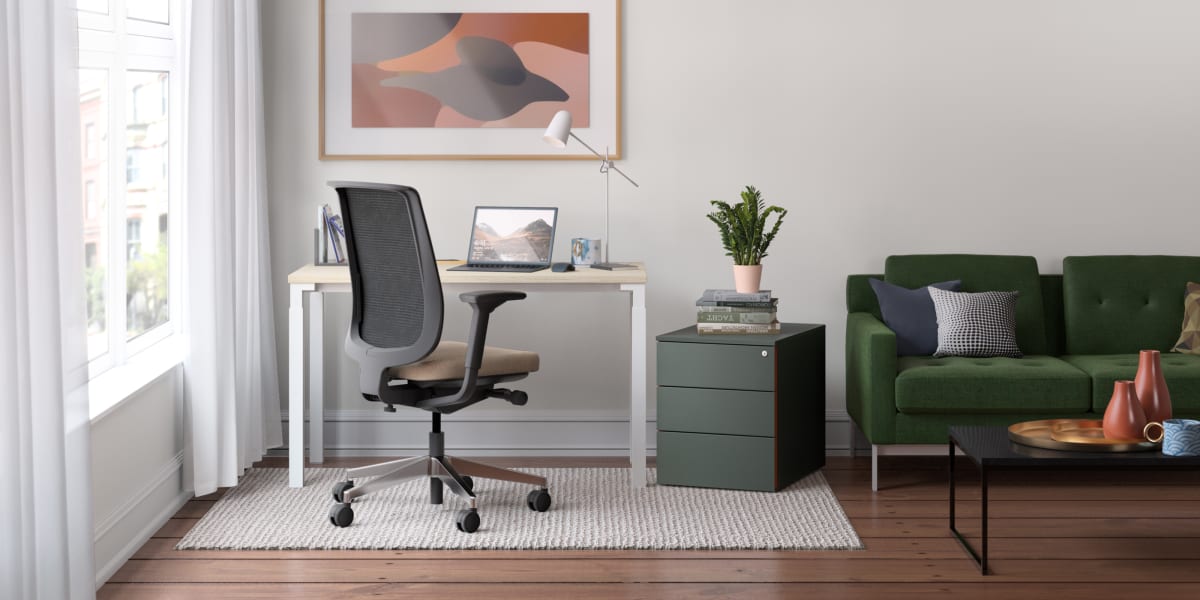 Work from Home
While teams are working from home, we're working to keep them comfortable. You can lean on Steelcase as your one trusted point of contact for products that blend performance with design.
Due to local regulations, select products are available in the UK.