Features
overview
Bay, a mobile white board, allows work settings to be adapted to project work with ease while also providing privacy levels within the open.
Bay's aluminium construction and movable castors make this flexible product applicable for wide range of industries including workplace or education.
SURFACE MATERIALS
This product is available in the following surface materials:
All whiteboards (excluding the BAY-500) are supplied as white acrylic.
GLOBAL AVAILABILITY
The product is available in the following regions:
Europe
Middle East
Africa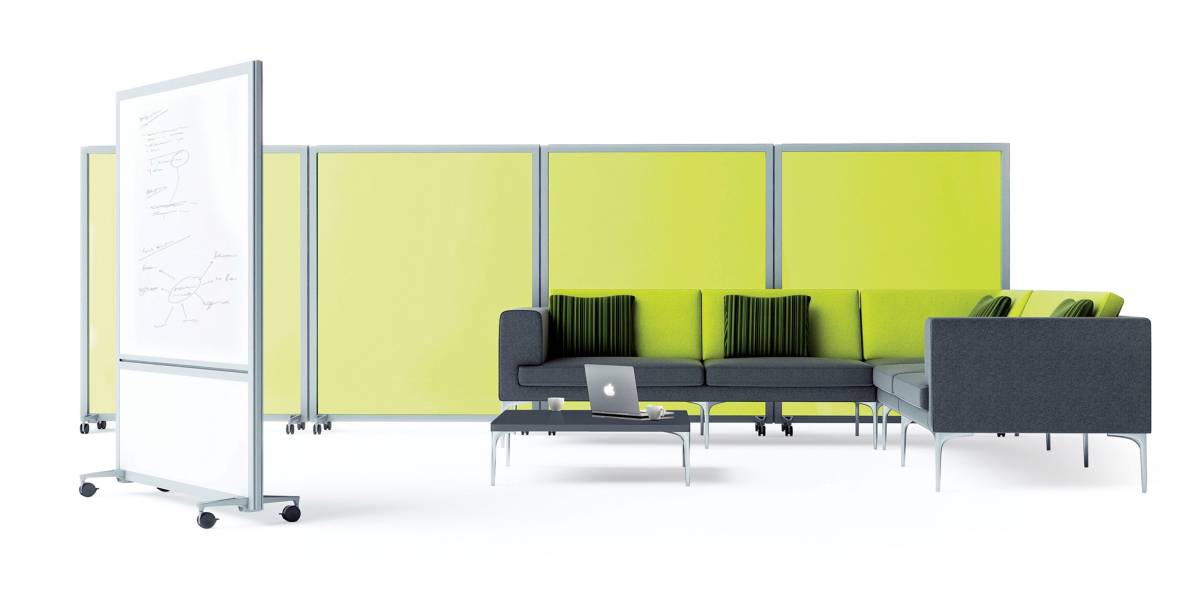 Magnetic whiteboard (inc. tool bar)
Height: 1870 mm
Width: 1500 mm
Depth: 450 mm