Features
overview
What makes Seren so simple and satisfying to use? The fact that, while providing the greatest range of adaptability we can, we've committed ourselves to making it more intuitive to use than ever before.
The Seren chair now does much of the work for you, so there's less for you to adjust. Its weight balancing mechanism, for example, automatically delivers the right amount of resistance when you recline, so you don't have to think about it and can just get on with what you're doing.
Seren is available in black or white, and with a choice of polished or black five-star bases. As with all of our more complex products, full specification options are as scheduled within our latest price list.
surface materials
This product is available in the following surface materials:
Castors: Black.
Base: Black, Polished.
Arms: Black.
Back Yoke: Black, White.
Global Availability
The product is available in the following regions:
Middle East
Europe
Africa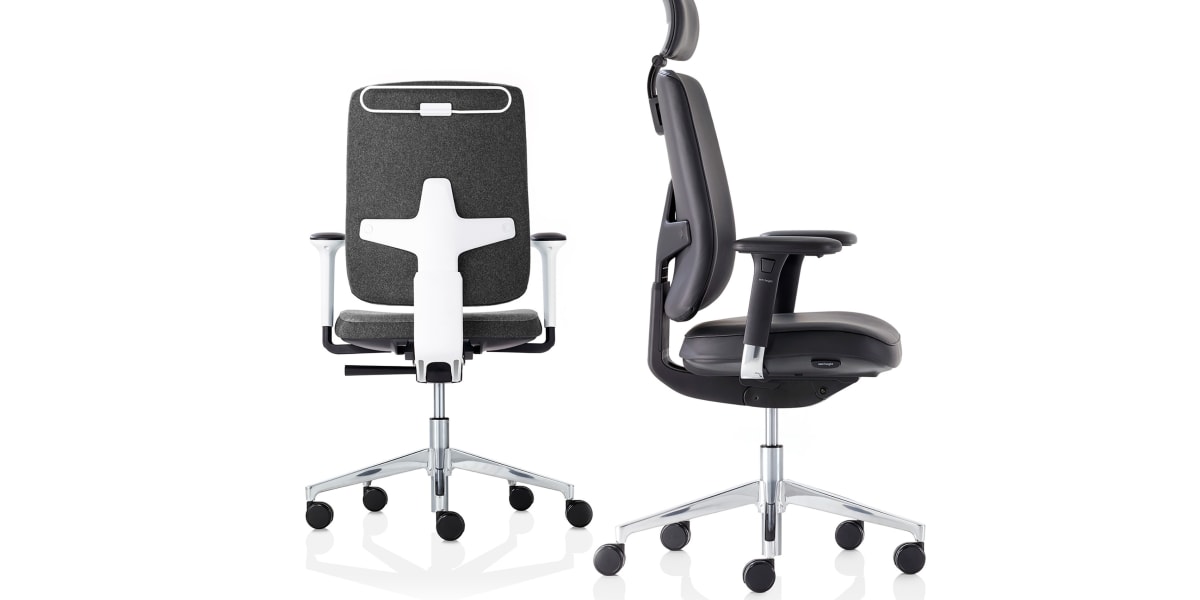 Task Chair With Arms
Height: 985 mm
Width: 660 mm
Depth: 660 mm
Seat Height: 455-572 mm
Seat Depth: 455 mm
Task Armchair With Headrest
Height: 1165 mm
Width: 660 mm
Depth: 660 mm
Seat Height: 455-572 mm
Seat Depth: 455 mm
Counter Height Armchair
Height: 1225 mm
Width: 660 mm
Depth: 660 mm
Seat Height: 455-672 mm
Seat Depth: 455 mm