The Migration SE Height-Adjustable Meeting Table allows people to easily change postures with a click of a button, offering a flexible meeting experience and fostering increased productivity.
A Height-Adjustable Meeting Experience
Migration SE Height-Adjustable Meeting Tables can be used for a wide range of settings within the office such as collaborative, breakout or meeting areas. Settings can be adapted depending on the need of the teams, changing from a traditional conference setting to a stand-up meeting or flexible brainstorming session with the press of a button.
Features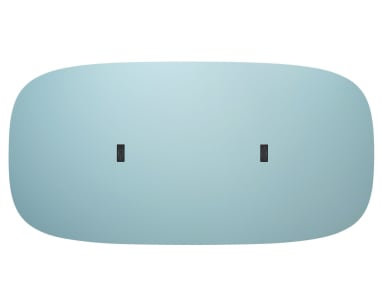 Unique Top Shape
The super ellipse top shape is made from a continuous curve, while the organic form provides user comfort no matter where they are around the table. This makes it ideal for collaboration and promoting inclusivity. The unique top is available in seven different sizes in a melamine or linoleum finish.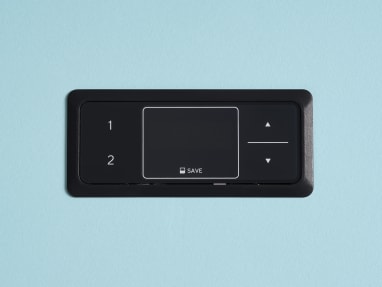 Controller
Two integrated controllers in the top distribute democratic access for height adjustment to all participants around the table. The controller has a programmable user interface, allowing for preset table heights.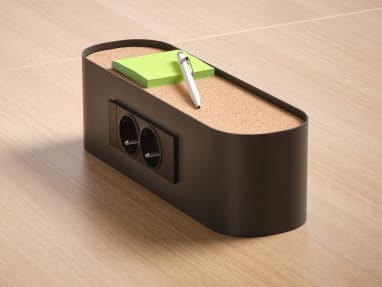 Power Access
The "Power Island" in the middle of the table provides access to power through sockets and USB A+C so participants can quickly charge smaller devices like laptops or phones while collaborating. A convenient cork surface holds space for essential meeting tools like pens or post-its.
Specifications
Options & Dimensions
Options & Dimensions
Dimensions
T-Leg
Height: 720-1050 mm
Width: 2000, 2200, 2400 mm
Depth: 1000 mm
4-Leg
Height: 720-1050 mm
Width: 2800, 3200 mm
Depth: 1200, 1400 mm
CABLE MANAGEMENT
The cable net under the work surface of the 4-Leg version manages the cords down to the floor. The cable management of the T-Leg version is hidden in the beam of the understructure. In both versions, a single spiral cable manages the cabling down to the floor.
Surface Materials
This product is available in the following surface materials:
Tops
Melamine and linoleum tops available.
Legs
All standard accent paints available.
Global Availability
Global Availability
This product is available in the following regions:
Africa
Europe
Middle East
Not available in your region?
If you're interested in purchasing a product that's not available in your region, please contact your local dealer for purchasing options.