Features
overview
Flex has a refined contemporary aesthetic, and is available as both an armchair and a generous two-seat sofa.
The expressed solid wood arm frame, available in oak, oak stained to beech, walnut or black, contrasts with the delicately chamfered outside face of the arms.
The chair body is constructed on a traditional wood frame, with shaped and applied foam upholstery attached to the timber frame with concealed fixings extending across the lower back rail. The upholstered design means the personality of Flex can be dramatically changed simply through choice of fabric.
surface materials
This product is available in the following surface materials:
Frame: Oak, Oak stained to Walnut, Oak stained to Beech, Oak stained to Black, Dark Distressed Oak
Global Availability
The product is available in the following regions:
Europe
Middle East
Africa
Asia Pacific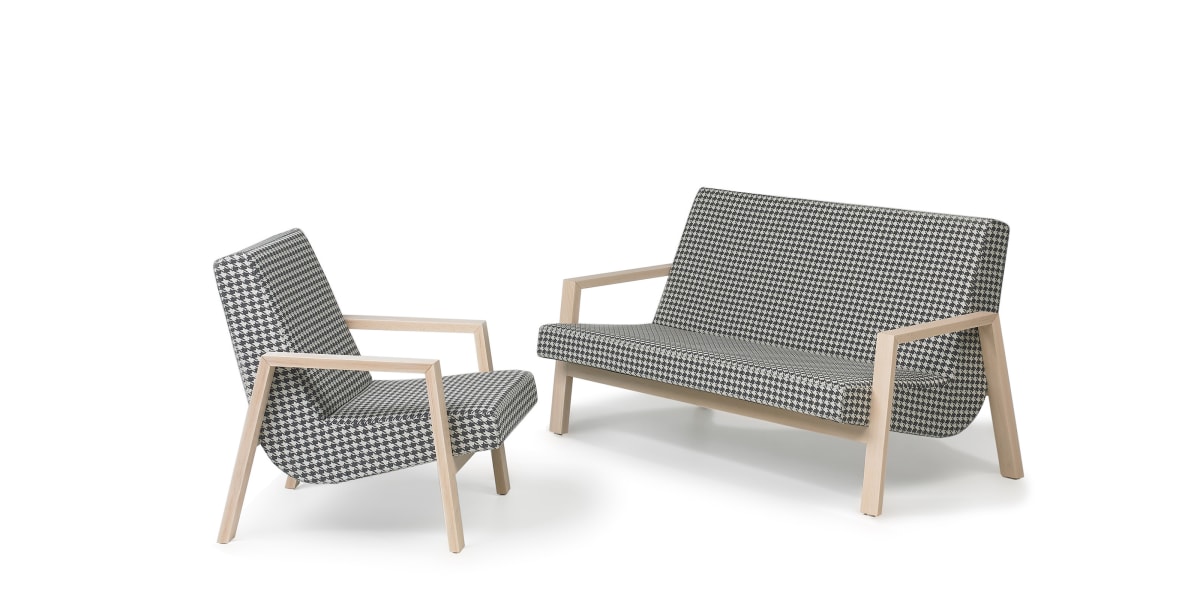 Armchair
Height: 810 mm
Width: 700 mm
Depth: 830 mm
Seat Height: 430 mm
Seat Depth: 510 mm
2 Seater Sofa
Height: 810 mm
Width: 1500 mm
Depth: 830 mm
Seat Height: 430 mm
Seat Depth: 510 mm