Eastside Beam is perfect for your reception areas and waiting rooms. The shapes, the dimensions of the cushions and its armrests make it very comfortable.
Features
Reception and waiting room
Ideal for your reception areas or waiting rooms, Eastside Beam comes in 2 to 4 chairs, with or without armrests, with a tablet as an option. For heavily used areas, the plain back version and Softex upholstery are easy to clean.
Eastside 4-leg in combination with Fusion reception counter and Please task chair offers a reception desk a welcoming set.
Specifications
Options + Dimensions
Options + Dimensions
Main options
2, 3, 4-seater
With or without writing tabletop
With or without armrests
Available in plain (plastic) or upholstered version
Available in visitor chair version
Global Availability
Global Availability
This product is available in the following regions:
Africa
Europe
Middle East
Not available in your region?
If you're interested in purchasing a product that's not available in your region, please contact your local dealer for purchasing options.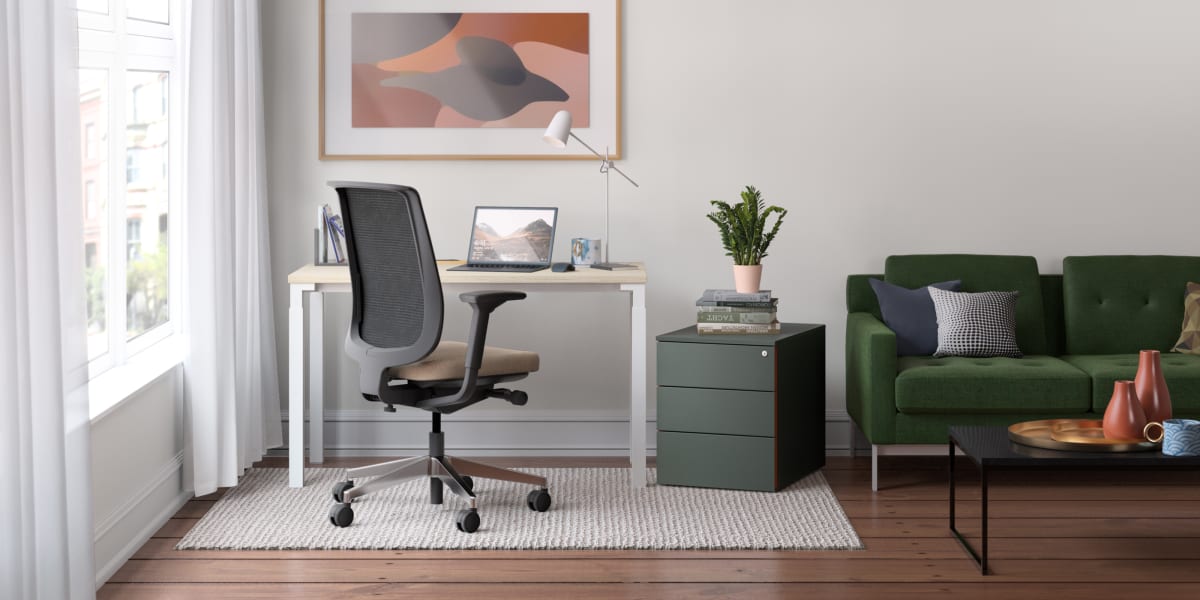 Work from Home
While teams are working from home, we're working to keep them comfortable. You can lean on Steelcase as your one trusted point of contact for products that blend performance with design.
Due to local regulations, select products are available in the UK.