Migration height-adjustable desk/bench allows users to transition from seated to standing height postures throughout the day, stimulating mental and physical activity.
Features
Optimized Design
Optimized Design
With a purposeful design and T-shape leg, Migration ensures high performance for users by maintaining excellent quality standards.
Migration makes planning and specifying easy by offering an optimized statement of line and a surface material palette curated to integrate into any office environment.
Attainable Wellbeing
Attainable Wellbeing
Migration provides users the flexibility to adapt their work posture throughout the day. This ensures healthy work modes.
Features like intuitive controllers and the collision sensor allow safe and comfortable height adjustment for every user.
Insights
A Global Challenge
People are simply not moving enough throughout their workday. In fact, adults are sitting 50-70% of the time. This sedentary workstyle poses long-term physical challenges, from back and neck pain to repetitive stress injuries.
Sustainability
Overview
Overview
Designing for Sustainability
We believe the only way to provide the best office furniture solutions is to ensure they're the best products for the environment. That's why every step of the way – through design, manufacturing, delivery and product lifecycle – we consider the impact of our work on people and on the environment and uncover opportunities to make things better.
Leed Contribution
Leed Contribution
Steelcase helps customers seeking LEED certification to identify products and programs that can contribute to LEED criteria in the categories of Materials and Resources, Indoor Environmental Quality and Innovation (Ergonomics Training, Sustainability Training, Product Innovation).
Learn about Steelcase's direct and indirect contributions to a project's pursuit of LEED certification across LEED's three categories:
Building Design + Construction
Interior Design + Construction
Operations + Maintenance
Since the USGBC and its certification partner, GBCI, evaluate each project individually, the role our products play in achieving LEED certification is unique to each project.
Specifications
Standard + Optional Features
Standard + Optional Features
Desk Height range
Lift 1: H720-1200mm
Lift 2: H650-1250mm
Bench Height range
Lift 1: H720-1200mm
Lift 2: H650-1250mm
Table Top shapes and sizes
Straight / Type 10 – Melamine 25 mm
Width: 1400, 1600, 1800 and 2000mm
Depth: 800 and 900mm
Accessories
Cable Brackets
Screen on Desk
CPU Holder
Orga Rail
Controller Options
Up/Down user interface
Programmable user interface
Global Availability
Global Availability
This product is available in the following regions:
Africa
Central America
Europe
Middle East
North America
South America
Not available in your region?
If you're interested in purchasing a product that's not available in your region, please contact your local dealer for purchasing options.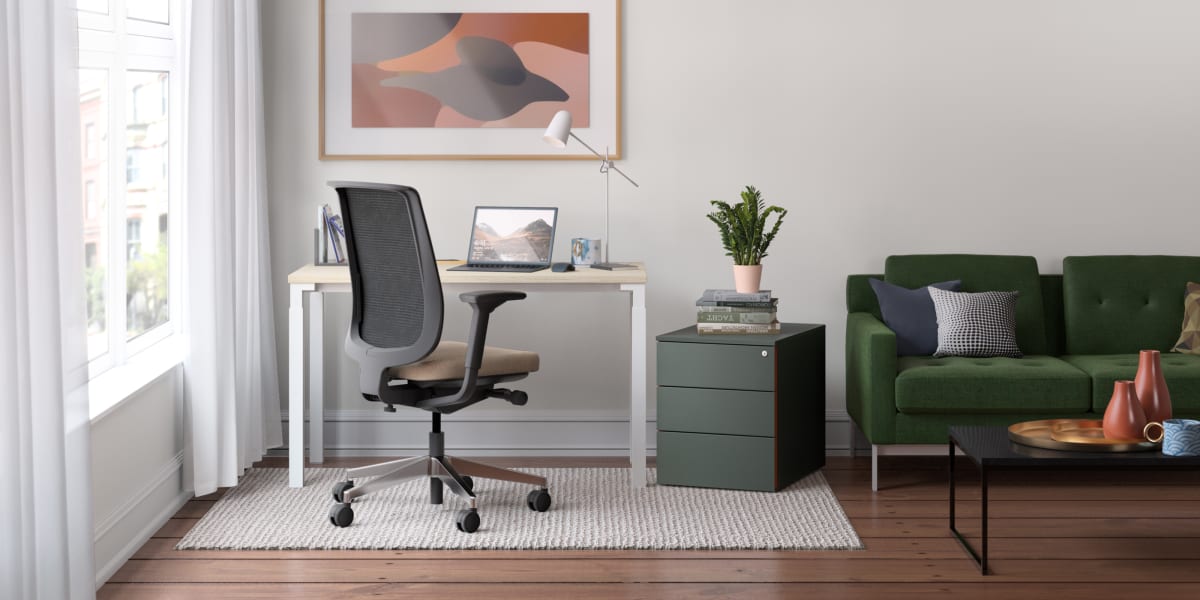 Work from Home
While teams are working from home, we're working to keep them comfortable. You can lean on Steelcase as your one trusted point of contact for products that blend performance with design.
Due to local regulations, select products are available in the UK.