Desks
Movida Conferencing + Desk
by Steelcase
Movida is simplicity itself. A flexible workstation with an adaptive design, created from just a few components.
Features
Fun, SImple + Smart
Fun, SImple + Smart
Movida is a smart workstation that organises cables and today's essential tools. Above all, it's an affordable workstation that fits a small budget.
Benefits:
Its screens can be shared and provide privacy
Its cable management solutions can be shared as well (cables net or cable channel)
It proposes several work accessories (trays, UCP holders…)
A large workspace within compact dimensions
A large workspace within compact dimensions
Movida allows two and more people to work together without losing their personal space.
Provide your people with a short or full-length screen or simply with a double tidy tray depending on the level of interaction they need.
Movida's compact corners are perfectly adapted for flatscreen monitors. They're smooth, rounded, comfortable to use and take up less space than standard desktop corners.
Conference + Management Areas
Conference + Management Areas
Create a conference or meeting room in the same style as
your office with just six basic desktops.
Create an office fit for a manager with defined areas for welcoming and working.
Sustainability
Overview
Overview
We believe the only way to provide the best office furniture solutions is to ensure they're the best products for the environment. That's why every step of the way – through design, manufacturing, delivery and product lifecycle – we consider the impact of our work on people and on the environment and uncover opportunities to make things better.
35 %
Up to
recycled content by weight
97 %
Up to
recyclable by weight
Life Cycle
Life Cycle
Materials
Movida is made from 35% recycled materials and contains no hazardous materials.
Production
The production site in Rosenheim has an ISO 14001-certified environmental management system. The powder-coat painting and glue used to attach the table edges are solvent- and heavy metal-free and release no VOC.
Transport
Flat-packing helps us keep transport volumes as low as possible and optimise filling rates.
Use
The wooden components release virtually no formaldehydes, in line with the E1 Low Emissions Standard (EN13986).
End of life
Movida is 97% recyclable, modular and easy to disassemble using normal hand tools. At the end of its life, Movida will be recycled through the new Steelcase Environmental Partnership Program.
LEED Contribution
LEED Contribution
Steelcase helps customers seeking LEED certification to identify products and programs that can contribute to LEED criteria in the categories of Materials and Resources, Indoor Environmental Quality and Innovation (Ergonomics Training, Sustainability Training, Product Innovation).
Learn about Steelcase's direct and indirect contributions to a project's pursuit of LEED certification across LEED's three categories:
Building Design + Construction
Interior Design + Construction
Operations + Maintenance
Since the USGBC and its certification partner, GBCI, evaluate each project individually, the role our products play in achieving LEED certification is unique to each project.
Certificates
Certificates
With Movida we can provide an Environmental Product Declaration (EPD), according to the objectives of ISO 14025, based on Life Cycle Assessment (ISO 14044).
Movida complies with the French environmental certification "NF Environnement" (ISO 14024).
The particle boards comply with the low emission "E1 Standard" (EN13986).
The wooden components of Movida are labelled with PEFC™ (Programme for the Endorsement of Forest Certification).
Specifications
Options + Dimensions
Options + Dimensions
Main options
 Individual desk
 Meeting table
 Counter desk
 Supporting pedestal
 Veneer finish for management desk
 12 different shapes of top available in different sizes.
Global Availability
Global Availability
This product is available in the following regions:
Africa
Europe (excluding Germany and Austria)
Middle East
Not available in your region?
If you're interested in purchasing a product that's not available in your region, please contact your local dealer for purchasing options.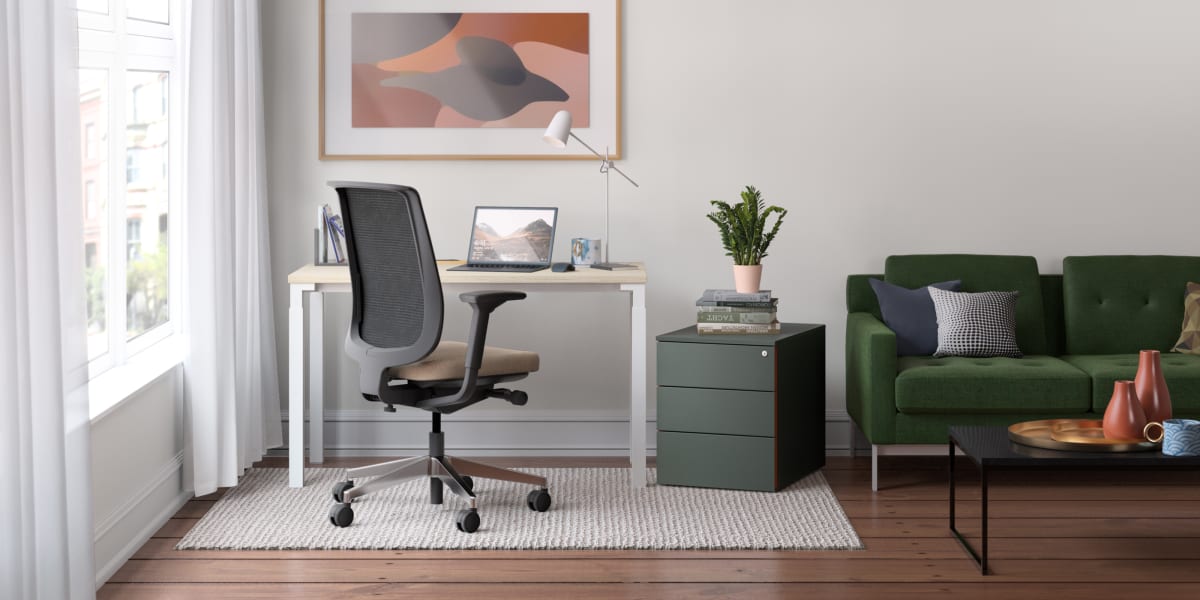 Work from Home
While teams are working from home, we're working to keep them comfortable. You can lean on Steelcase as your one trusted point of contact for products that blend performance with design.
Due to local regulations, select products are available in the UK.