Features
overview
A classic, high quality cabinet available in a veneer or melamine finish, the Pars Credenza comes in two, three or four-door units, on either a sled leg or low-level plinth base.
SURFACE MATERIALS
This product is available in the following surface materials:
Panel – Melamine: Walnut, Grained Oak, Artisan Oak, Beech, Graphite, Grey, White.
Panel – Laminate:  White Fleetwood, Natural Davos, Grey Arizona, Tobacco Charleston, Grey Bardolino, Fenix Piombo Doha, Fenix Nero Ingo, Fenix Grigio Bromo, Fenix Grigio Londra, Fenix Titanio Doha, Fenix Grigio Efeso, Fenix Bianco Alaska.
Panel – Veneer: Cherry, Oak, Walnut, Maple, Beech.
Glass Tops: Clear Glass, Frosted Glass, Back Pained Black Glass.
GLOBAL AVAILABILITY
The product is available in the following regions:
Europe
Middle East
Africa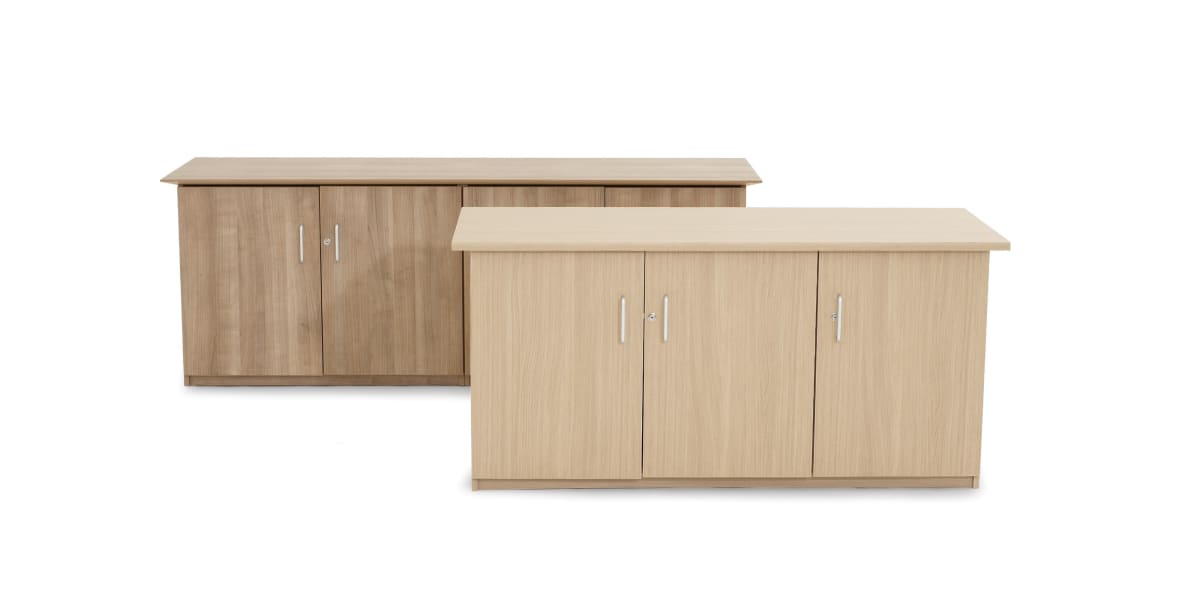 3 Door credenza cupboard
Height: 730 mm
Body Width: 1500 mm
Top Width: 1600 mm
Body Depth: 600 mm
Top Depth: 650 mm
4 Door credenza cupboard
Height: 730 mm
Body Width: 2000 mm
Top Width: 2100 mm
Body Depth: 600 mm
Top Depth: 650 mm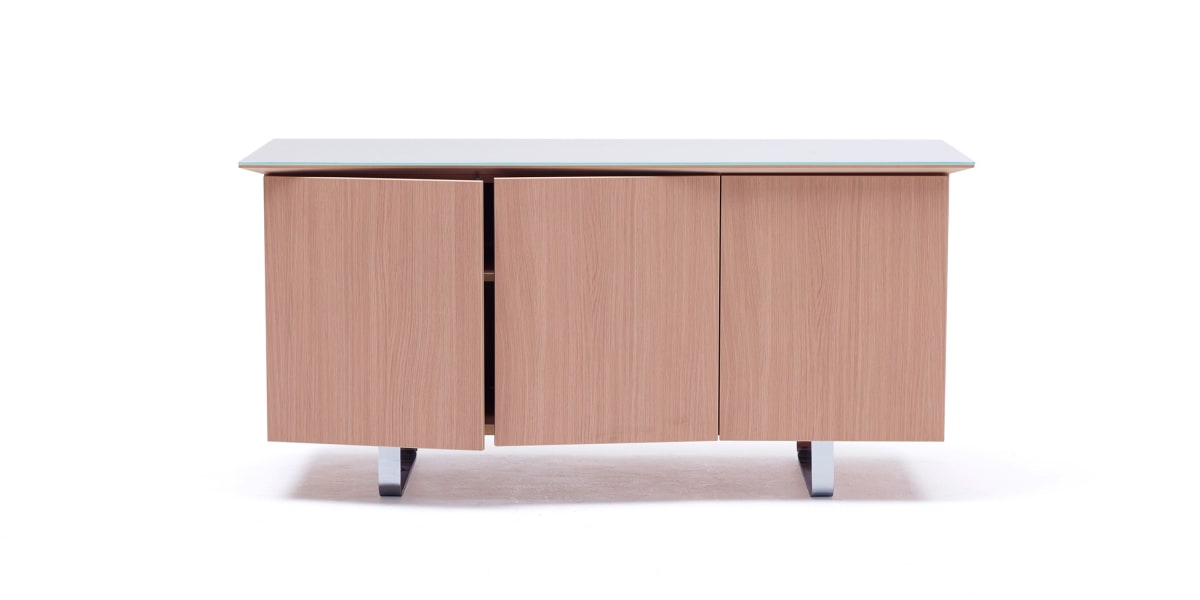 3 Door credenza cupboard on a sled base
Height: 730 mm
Body Width: 1500 mm
Top Width: 1600 mm
Body Depth: 600 mm
Top Depth: 650 mm