The FSMA Family of monitor arms supports a wide variety of monitor configurations and weights.
FSMA Family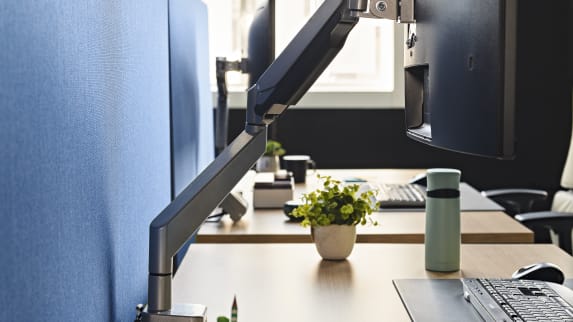 FSMA Intro
With a sleek design and advanced ergonomic features at a competitive price point, FSMA Intro features seamless precision to accommodate a wide variety of user preferences.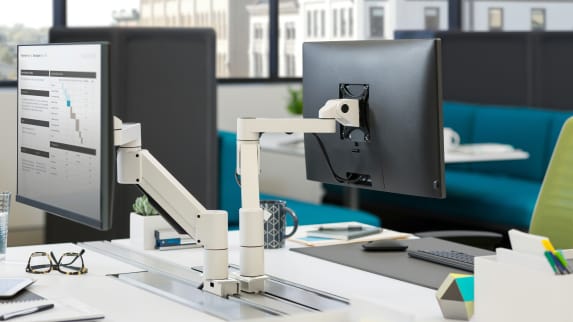 FSMA
FSMA's high-performance adjustments are simple and intuitive. It can easily be adjusted for height, depth and angle.
FSMA Intro
FSMA Intro ergonomic features include a gas cylinder for ease of monitor movement and a full range of adjustability at a value price point. Space-saving in design, it maximizes worksurface space when monitors are folded in. FSMA Intro supports monitors up to 9 kg with no price up-charge and 32-inch screens in dual monitor applications.
FSMA
Simple and intuitive, FSMA can easily be adjusted in height, depth and angle. It promotes the correct screen-to-eye distance and height to allow proper posture for ergonomic use. A 360° rotation at 3 separate points of articulation offers a quiet, fluid motion, for up to 10 kg monitors.
Specifications
Standard + Optional Features
Standard + Optional Features
FSMA Intro
Supports single and dual monitors
Available in Platinum Silver
C-clamp fits 25-35 mm top thickness
Through Mount optional
FSMA
Supports single monitors
Available in White Pearl and Silver finishes
Global Availability
Global Availability
This product is available in the following regions:
Africa
Europe
Middle East
Not available in your region?
If you're interested in purchasing a product that's not available in your region, please contact your local dealer for purchasing options.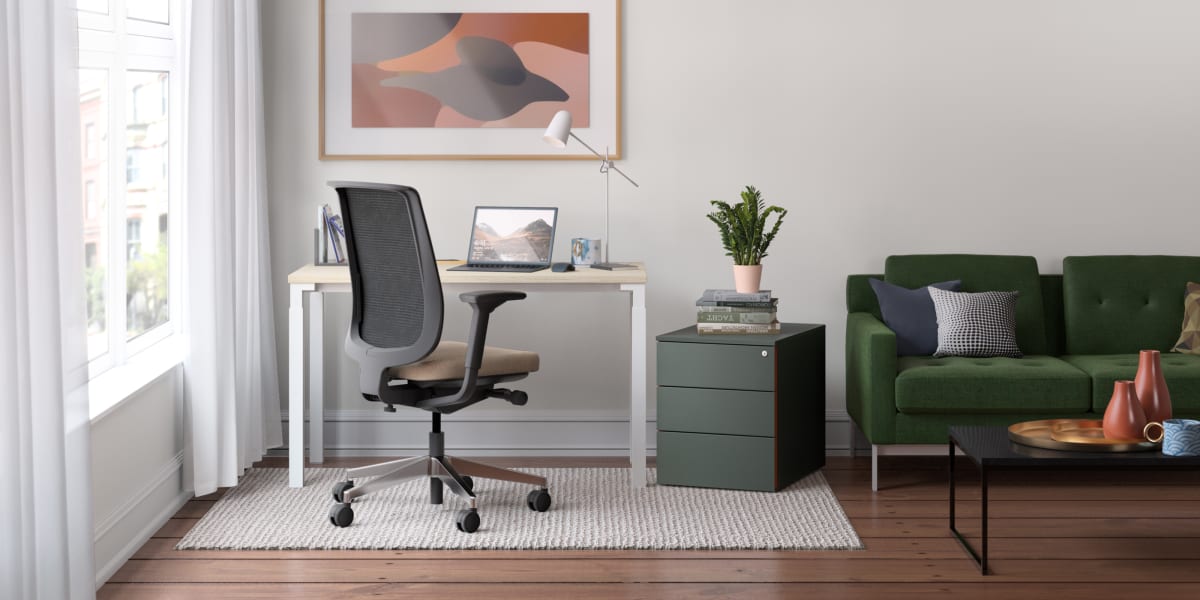 Work from Home
While teams are working from home, we're working to keep them comfortable. You can lean on Steelcase as your one trusted point of contact for products that blend performance with design.
Due to local regulations, select products are available in the UK.