Sustainability
Overview
Overview
Designing for Sustainability
We believe the only way to provide the best office furniture solutions is to ensure they're the best products for the environment. That's why every step of the way – through design, manufacturing, delivery and product lifecycle – we consider the impact of our work on people and on the environment and uncover opportunities to make things better.
21 %
Up to
recycled content
Life Cycle
Life Cycle
Materials
21% recycled materials, by weight (6% pre-consumer + 15% post-consumer). Wood from European sustainably managed forests. Materials chemistry assessment throughout their lifecycle. 45 to 100% recycled cardboard and xx% recycled LDPE film in packaging.
Production
Assembled in Wisches (FR), Rosenheim (DE) and Grand Rapids (USA) by Steelcase. Uses powder-coat paints: VOC-free and free of heavy metals. Made in Europe and in the US by Steelcase. Uses powder-coat paints: VOC-free and free of heavy metals.
Transport
Assembled in Europe, close to customers.
Use
Designed for a long product life, with replaceable parts. Limited substances harmful to health and indoor air quality. Maintenance information available on Steelcase.com
End of Life
74% theoretically recyclable by weight. 100% theoretically recyclable cardboard and LDPE film for packaging. Quick and easy disassembly. Plastic parts clearly labelled for easy sorting and effective recycling. Designed to ensure responsible end of use strategies – refurbishing, charitable donation or recycling.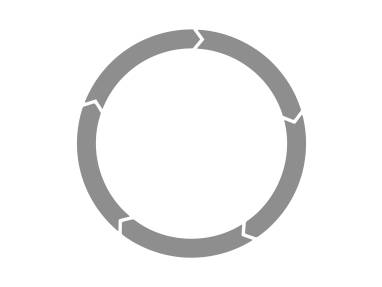 LEED Contribution
LEED Contribution
Steelcase helps customers seeking LEED certification to identify products and programs that can contribute to LEED criteria in the categories of Materials and Resources, Indoor Environmental Quality and Innovation (Ergonomics Training, Sustainability Training, Product Innovation).
Learn about Steelcase's direct and indirect contributions to a project's pursuit of LEED certification across LEED's three categories:
Building Design + Construction
Interior Design + Construction
Operations + Maintenance
Since the USGBC and its certification partner, GBCI, evaluate each project individually, the role our products play in achieving LEED certification is unique to each project.
Certifications
Certifications
Certifications can help you choose products that are environmentally sustainable and just right for your project. media:scape has achieved the following certifications:
ANSI/BIFMA level Certified
Level 1
SCS Indoor Air Advantage Certified
SCS IAQ Gold
SCS IAQ
Planning Ideas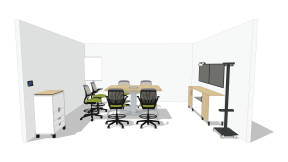 EAPYZI7T
A bookable, enclosed project room where teams can share develop and evaluate ideas with both on-site and remote team members.
Resources + Support
Download 2D and 3D CAD models for use in your design application.

View and save brochures, certificates, and other documents.

Browse, save, and download beautiful images for use in presentations or inspiration boards.