Take Creative Control
Spark new ideas in this inspiring workshop space equipped with whiteboards, a digital display, a range of group storage and acoustic elements for noise control. Multiple mobile power options keep devices charged so you can stay in flow no matter where you are.
Download the files of this setting
Explore Featured Products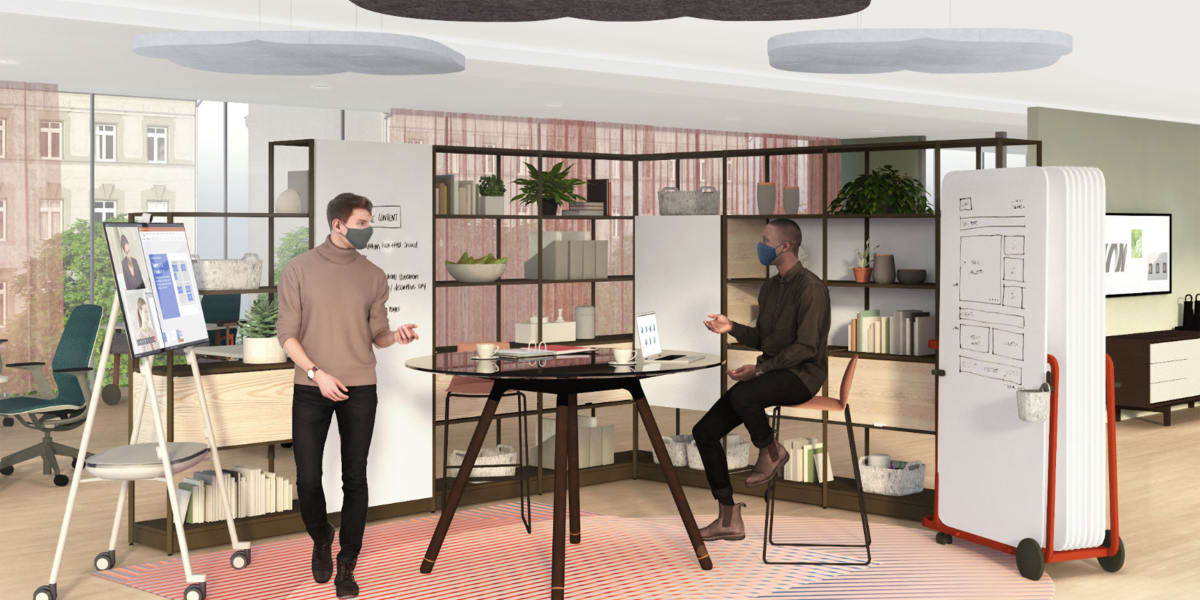 360 Research
We're learning from what the world's been through. While people have had different experiences throughout the crisis, it has led to five overarching things people need and expect to move forward. It's time for a work experience that's fundamentally better.