Inside and Out
Settle in a sunny outdoor seat or a meeting space in this warm workcafé that greets employees and guests upon arrival. An acoustic pod and ceiling tiles make the space comfortable, while dynamic storage provides boundary and worktools like whiteboards and mobile power.
Download the files of this setting
Explore Featured Products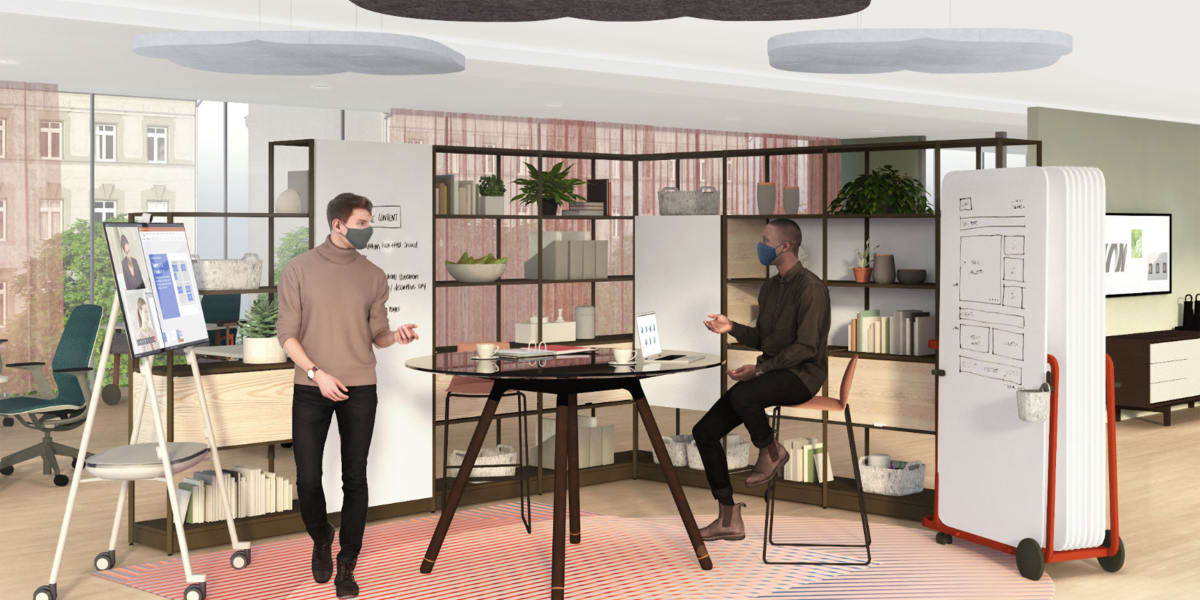 360 Research
We're learning from what the world's been through. While people have had different experiences throughout the crisis, it has led to five overarching things people need and expect to move forward. It's time for a work experience that's fundamentally better.