Dream Team Home Base
Collaborate with the team and find time to focus in a team home base designed for both. Height adjustable desks give choice and control of the desired work posture.The adjacent collaborative space supports spontaneous sharing and collaboration with both digital and analog tools.
Download the files of this setting
Explore Featured Products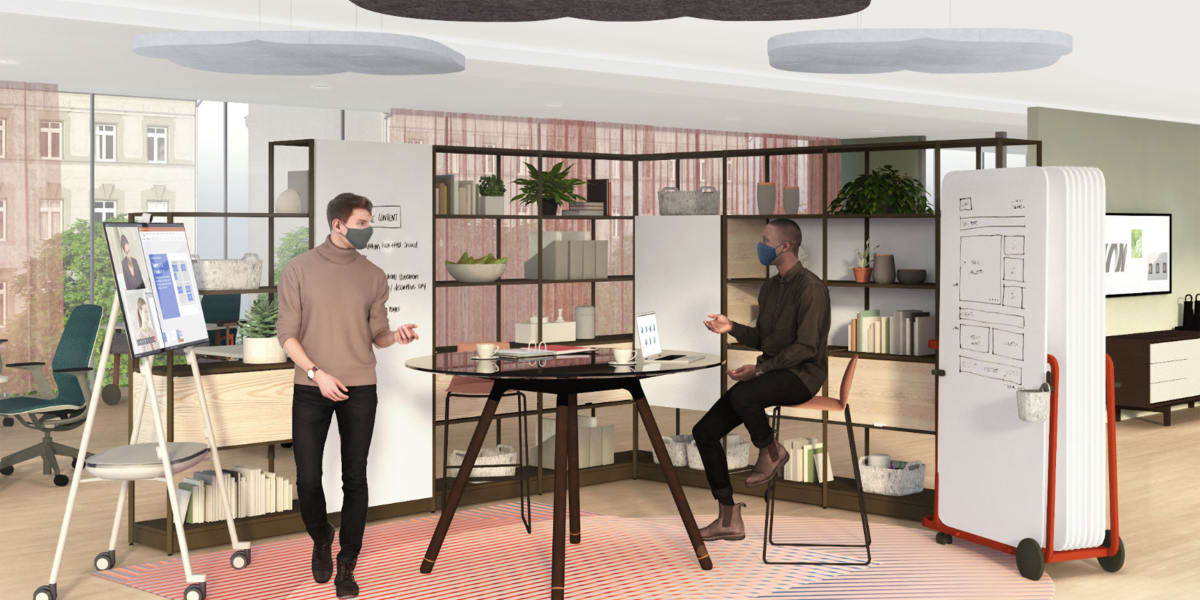 360 Research
We're learning from what the world's been through. While people have had different experiences throughout the crisis, it has led to five overarching things people need and expect to move forward. It's time for a work experience that's fundamentally better.