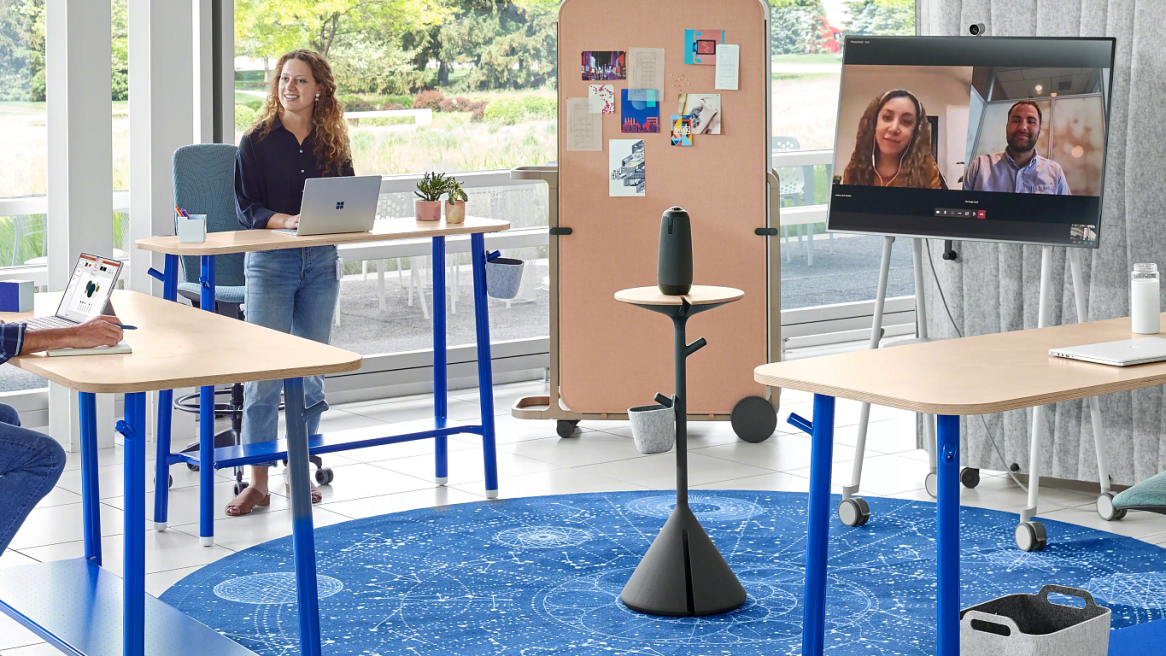 Open image tooltip
Register Now
Real Stories About Making Hybrid Work
Global leaders in finance, technology and the workplace join our webinar panel to share strategies and learnings about how they are bringing people back to a hybrid workplace.
Register Now
Join Our Latest Webinar
Hybrid is here. But hybrid is hard. Leading organizations are trying to define the right approach for them and it's clear there is no one-size-fits-all solution. Leaders from three global organizations join our panel to share real stories about what they are learning through research and experience.
Discover how these organizations are approaching hybrid work and how they are welcoming people back to the workplace. Plus, learn how other companies see what others are thinking with poll results from the live audience throughout.
Host:
Katie Pace, Steelcase 360 Global Communications Director
Panel:
Microsoft: Joris Haverkort, Netherlands Experience Center Director
Steelcase: Donna Flynn, Vice President, Global Talent
Steelcase: Dr. Tracy Brower, Applied Research + Consulting Principal, PhD, MM, MCR.w