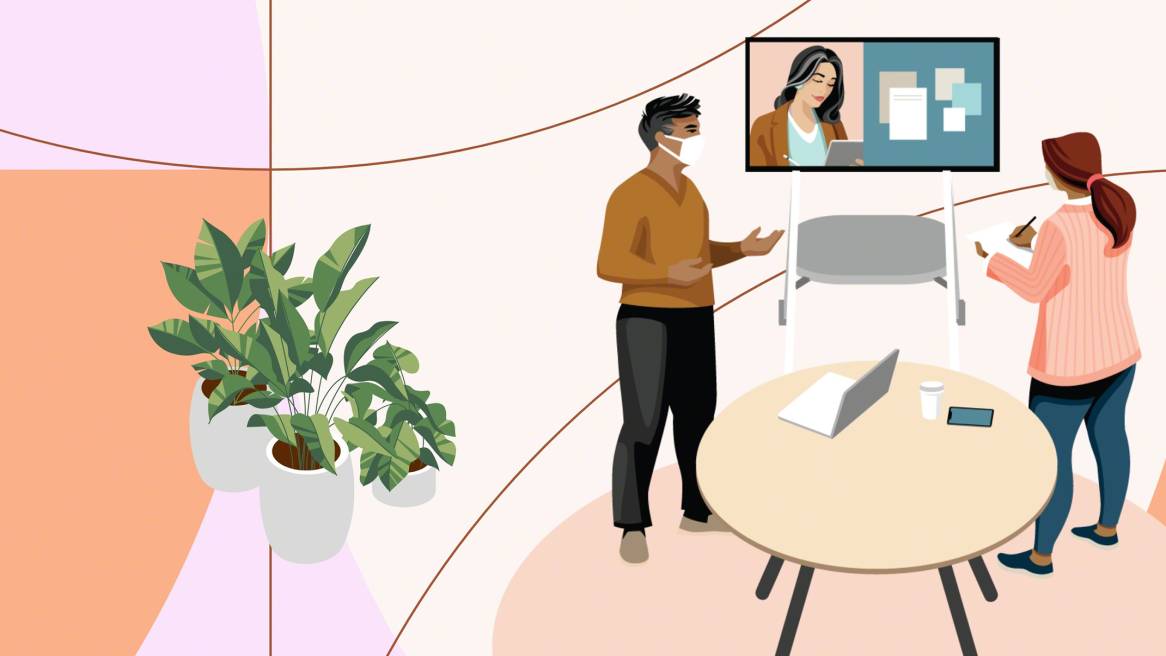 Open image tooltip
Real Questions. Real Answers. Real Time.
Watch our interactive discussion about hybrid work on demand. Our executive panel tackles questions everyone is asking about people, process, place and technology.
Get the Recording
Who should work in and away from the office? How can you improve remote collaboration? What should we change first in the office? What do you need to think about if shifting from assigned to unassigned desking?
Get real answers to real questions about the future of hybrid work. The recording of this interactive discussion includes:
Behind-the-curtain conversations about how Steelcase is planning for the future of work.
Hybrid considerations for people, process, place and technology.
Audience poll results to let you see what others are thinking.
Register now to watch on demand.
Host:
Chris Congdon, 360 Editor-in-Chief
Panelists:
Steve Miller, Chief Information Officer
Gale Moutrey, Workplace Innovation + Brand Management, Vice President
Rich Benoit, Applied Research + Consulting, Senior Consultant