About Steelcase
History
History
100 Years of Steelcase
Founded in 1912 as the Metal Office Furniture Company in Grand Rapids, Michigan, Steelcase is over 100 years old.
Our innovation legacy began in 1914 when we received our first patent for the manufacturing process developed to make a strong, durable, low-cost fireproof wastebasket – a major innovation at that time.
Looking back, it's clear our company has always been about looking forward. Our past, present and future are all about turning insights into innovations that unlock the promise of people at work and make the world a better place.
Values
Values
Our Values
Steelcase was founded in 1912 by a few people with a strong commitment to integrity and doing the right thing. Their principles became the foundation of our company, passed on from decade to decade.
Our employees are our greatest asset and living these values is at the core of all that we do, just as it was in the past.
At Steelcase we:
Act with integrity
Tell the truth
Keep commitments
Treat people with dignity and respect
Promote positive relationships
Protect the environment
Excel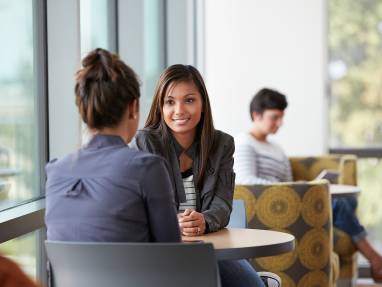 Our Portfolio
Our Portfolio
Our Portfolio
Our first patent in 1914 led to metal desks. And we've led the way with product and service innovations ever since.
Our portfolio of solutions addresses the three core elements: interior architecture, furniture and technology.
The result is a comprehensive portfolio of products, furnishings and services for the workplace and healthcare and education spaces
All brands design for social, economic and environmental sustainability.
Quick Facts
Quick Facts
Quick Facts
Steelcase, Inc. is a global, publicly traded company.
We lead our industry with fiscal 2016 revenue of approximately $3.1 billion.
Steelcase employs nearly 10,000 workers.
The leadership team is based at the global headquarters in Grand Rapids, Michigan.
We are globally accessible through a network of channels, including over 650 dealers.
Today, Steelcase, Inc. encompasses of three core brands — Steelcase, turnstone and Coalesse and several sub-brands, including Steelcase Health and Steelcase Education.
Diversity + Inclusion
Diverse Thinking
Diverse Thinking
We share our diversity education endeavors company-wide with "Think Sessions," or assemblies, designed to provoke discussion among leaders about creating a diverse workplace.
Steelcase also partners with several organizations to bring influential speakers to the community. Working with Grand Rapids Community College, TED and the World Affairs Council, we've hosted B.D. Wong, Eric Alva, and Prince Cedza Dlamini, among others, who have shared new ways of thinking about diversity and inclusion.
Diversity + Ethics Education
Diversity + Ethics Education
Steelcase demonstrates our company-wide devotion to global inclusion with EEO and diversity training. Since the early 1980s, EEO sessions have been required for all employees, in order to improve harassment awareness and leadership skills.
Since our company's founding, we've placed a great emphasis on thinking and acting with integrity. Our corporate standards reflect that by surpassing legal and regulatory requirements in countries where we do business.
In 2000, Steelcase began providing Global Business Standards training to Steelcase employees worldwide to encourage the practicing of good business principles.
Additionally, we encourage our dealers, suppliers, service providers, consultants and business partners to operate with integrity. As a company, we are committed to embracing and exploring all aspects of diversity from employee education to dealer and supplier relationships.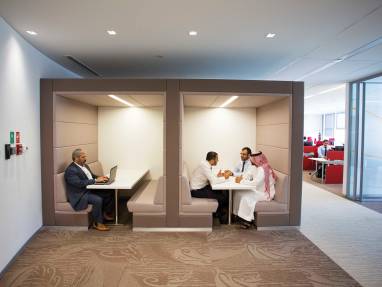 Internal Efforts + Groups
Internal Efforts + Groups
Internal Efforts
We focus on increasing our employment diversity by regularly reporting measures to senior leaders. Many of our employees dedicate time and effort to bridging cultural gaps. A number of Steelcase employees have spoken publicly on topics regarding diversity and inclusion. Several company leaders serve as board members and active members of organizations focused specifically on global inclusion efforts.
Internal Groups
Steelcase has a number of internal groups focused on diversity and inclusion efforts.
The Inclusion Partners group at Steelcase was formed in 2008-2009 to better the work experience of all employees. The group includes 20 employees around the globe and meets once a month to discuss ways to increase employee understanding and awareness of the many diverse characteristics that comprise our company.
Another internal group that enhances our global diversity efforts is Inclusive Partners.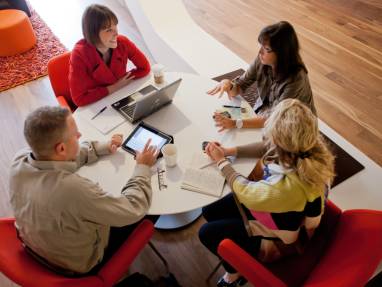 Forums
Forums
Inforum
Steelcase is a corporate member of Inforum, a professional women's alliance in Michigan. With more than 2,000 members, Inforum's mission is to strengthen the business environment in Michigan by creating opportunities for women to lead and succeed.
Several female leaders at Steelcase were charter (founding) members of the West Michigan chapter of Inforum, which has over 500 members representing most of the major companies in the region.
Diversity Forum
Steelcase's Diversity Forum is a periodic meeting of company leaders.
The objectives of the forum are to:
Build awareness of our diversity efforts
Share ideas for creating long-term diverse activities
Facilitate a global network to positively influence our diversity efforts
Empower leaders to personalize diversity efforts within their teams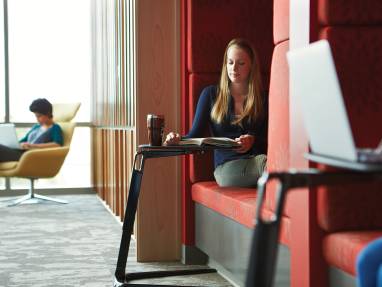 Careers
An Authentic + Reliable Team
If you're looking for a company that is authentic and reliable – one that allows you to do your best work as a part of a team passionate about finding solutions and doing things right – we invite you to check out our opportunities.
Community
In the Community
In the Community
Demonstrating our Global Commitment to Humanity
We're dedicated to using our resources to provide for communities and projects in line with our company values. As a corporation, we build relationships with the community to make a positive impact inside and outside our walls. Our contribution efforts are focused on programs that:
Encourage community growth
Promote lifelong learning
Harbor cultural acceptance
Advance arts and cultural heritage
Create positive environmental contributions
Initiatives
Initiatives
Creating Healthy Communities
Steelcase has a global initiative to benefit the communities in which we live in. Since our founding in 1912, we've made community support efforts an integral part of our operations.
We continue to grow as a business by giving back to the communities that support our company and our lives. In addition, we strive to be sustainable to encourage a healthy environment, community and company for years to come.
Giving
Giving
Contributing to the Larger society
We understand the value of communities that make it possible for us to lead healthy lives and harvest new talent.
Likewise, we make it a priority to support communities that are within need of our resources.
Steelcase gives our time, talents and treasures to programs that specifically focus on our values: community and economic development, education, human services, arts and culture, and sustainability.
Supplier Diversity
Introduction
Introduction
Our CEO, Jim Keane, has expressed to internal and external audiences – including nearly 200 people at the 2012 Steelcase Supplier Summit – that it's not companies that survive for 100 years, its ideas. And Steelcase has been centered on one core idea for over 100 years – we unlock human promise. We also believe there is opportunity to unlock human promise in the development of a diverse supply base.
Program
Program
Since 1991, the Steelcase Supplier Diversity Program has focused on promoting the growth and development of minority-owned, women-owned, service veteran-owned as well as service-disabled veteran-owned businesses and HUBzone in the United States by integrating them into our procurement process.
Here at Steelcase, we review our corporate supplier diversity goals monthly. In addition, we continue our involvement in conferences and networking opportunities to make connections with more potential suppliers.
Vision
Initiatives
Initiatives
Our diversity initiatives include:
Participating in trade shows, conferences, networking events, customer showcases and meetings of associations representing diverse businesses to share information about Steelcase and to identify potential suppliers
Maintaining relationships with diverse business associations, as well as small business associations
Advertising in publications that serve our diverse business communities.
Maintaining active membership in the National Minority Supplier Development Council, Michigan Minority Supplier Development Council (MMSDC), Michigan Chamber of Commerce, Michigan Manufacturers Association, The Right Place, Inforum, Business Leaders for Michigan and the Grand Rapids Area Chamber of Commerce. The MMSDC awarded us their Corporate One Award for 10 years of excellence through our involvement and support.