About Steelcase Inc.
Organizations around the world trust Steelcase to help them create places that help people work better, be inspired and accomplish more. The company designs, manufactures and partners with other leading organizations to provide architecture, furniture, and technology solutions – accessible through a network of channels, including over 800 Steelcase dealer locations. Steelcase is a global, industry-leading, and publicly traded company with fiscal year 2021 revenue of $2.6 billion. Please email all media inquiries to steelcase@flagshipconsulting.co.uk and we'll get in touch with you shortly.
Press Releases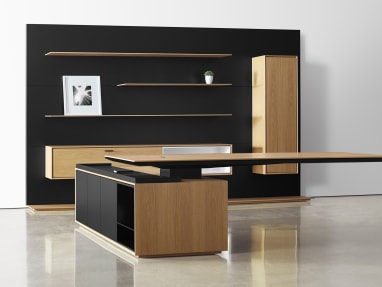 May 5, 2022
Expected acquisition will add to the company's expanding community of brands, providing designers and customers with an extensive range of wood furnishings and fueling the growth of HALCON.