We help communities thrive through the work of our
Better Futures Community, which partners on and funds social
innovation programs to build equitable access to opportunity.
Our Approach to Social Innovation
Our world faces many tough challenges today — from the climate crisis to racial inequalities to education accessibility. As a global organization, we have the responsibility and opportunity to lead the efforts that address these issues around the world. To truly make a transformational difference, we need to operate in new ways by establishing a more inclusive and innovative approach where a range of people, taking different actions, are all pointed in the same direction — a global community of changemakers making a local impact.
This led us to create our Better Futures Community, which brings together our clients, dealers, employees and community partners to expand upon our efforts around the globe. When we take collective action in our communities, we're helping the world work better.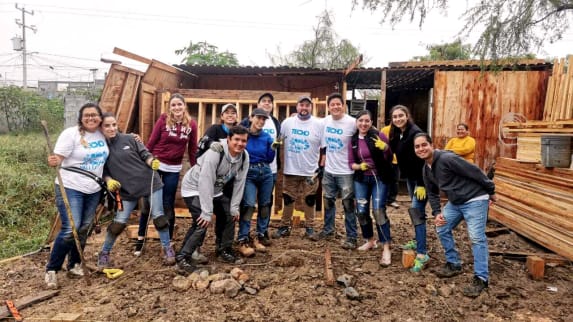 Our Better Futures Community Programs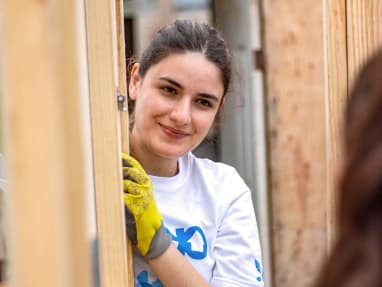 Steelcase changemakers
Activating Employees
At the heart of our work is people. Our Steelcase Changemakers bring the Better Futures Lab and Fund to life by leveraging our global scale, resources, tools, and expertise to make a positive impact in their local communities.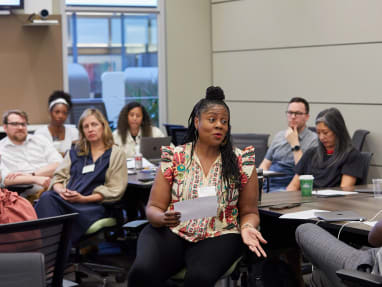 Better futures lab
Accelerating Change
We design experiences to help our partner organizations learn from each other, grow together and accelerate and scale their work related to equity, education, and the environment.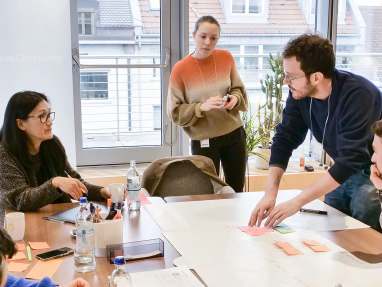 Better futures fund
Investing in Ideas
We invest in promising ideas while engaging on a collaborative journey to uncover possibilities and co-create solutions with our partners. We do this by providing capital, consulting, employee time, furniture and more in support of our community partners.
Where We Focus
Our Better Futures Community sets goals aligned with the United Nations Sustainable Development Goals (UN SDGs). We explore bold new approaches in three areas where we can make the greatest impact: reducing inequalities, accessing quality education and climate action. We know it's only when we work together – businesses, organizations, individuals and governments – that we can truly make a positive difference in the world.
Equity – Reduce inequality within and among countries.
Empower and promote the social, economic and political inclusion of all, irrespective of age, sex, disability, race, ethnicity, origin, religion or economic or other status.
Education – Ensure inclusive and equitable quality education and promote lifelong learning opportunities for all.
Substantially increase the number of youth and adults who have relevant skills, including technical and vocational skills, for employment, decent jobs and entrepreneurship.
Environment – Take urgent action to combat climate change and its impacts.
Improve education, awareness-raising and human and institutional capacity on climate change mitigation, adaptation, impact reduction and early warning.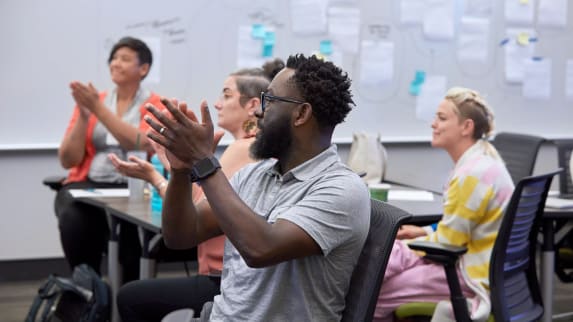 Better Futures Community Partners
Through our Better Futures Community, we invest in promising ideas while engaging on a collaborative journey to uncover possibilities and co-create solutions with our partners. Here are some of the organizations around the world we partner with by providing capital, consulting, employee time, furniture, and more to create lasting, positive impact. Through these partnerships, we seek to scale ideas capable of systems change, amplify insights for global impact, and integrate insights into our own practices and systems.
Ashoka
Grand Rapids Art Museum
Grand Rapids University Preparatory Academy
Grand Valley State University: Rep4 Alliance
Joblinge
ReDI School of Digital Integration
SchlaU-Werkstatt für Migrationspädagogik
Social Entrepreneurship Akademie
Special Olympics Michigan
TECHO
The Hong Kong Women's Foundation
West Michigan Center for Arts + Technology (WMCAT)
West Michigan Hispanic Chamber of Commerce
World Vision Romånia, Camp Ignite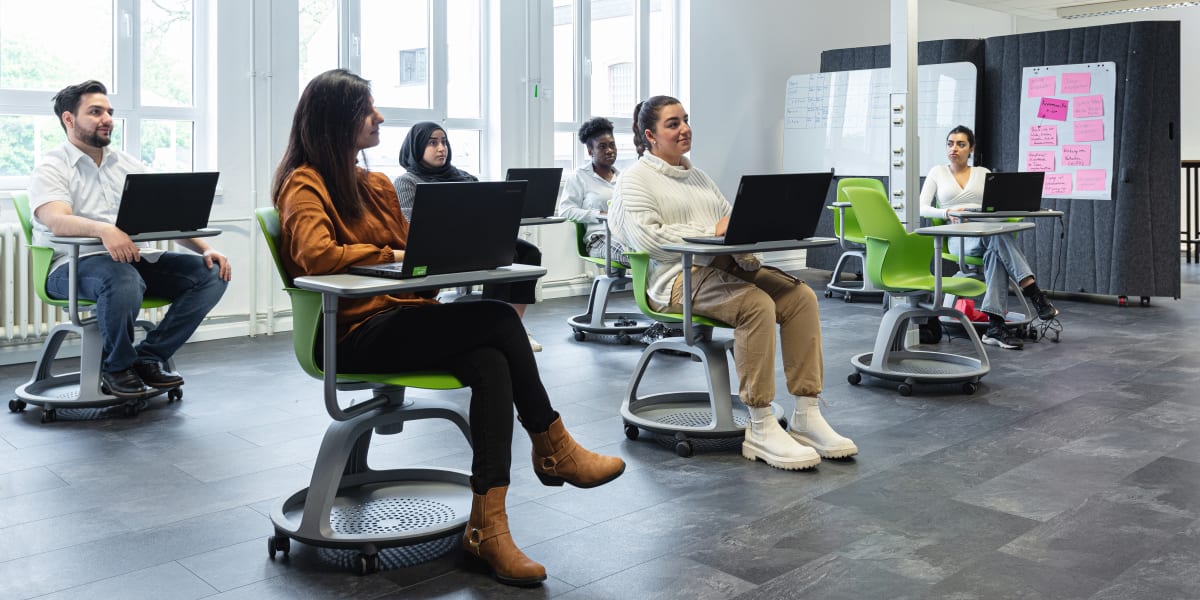 Changemakers Partner to Create Innovative Learning Space
JOBLINGE, a Better Futures Community partner, collaborated with Steelcase Changemakers Munich to create an innovative and inspiring learning environment to help young people succeed. Learn about the project to develop a space that would engage and attract students and inspire them to succeed.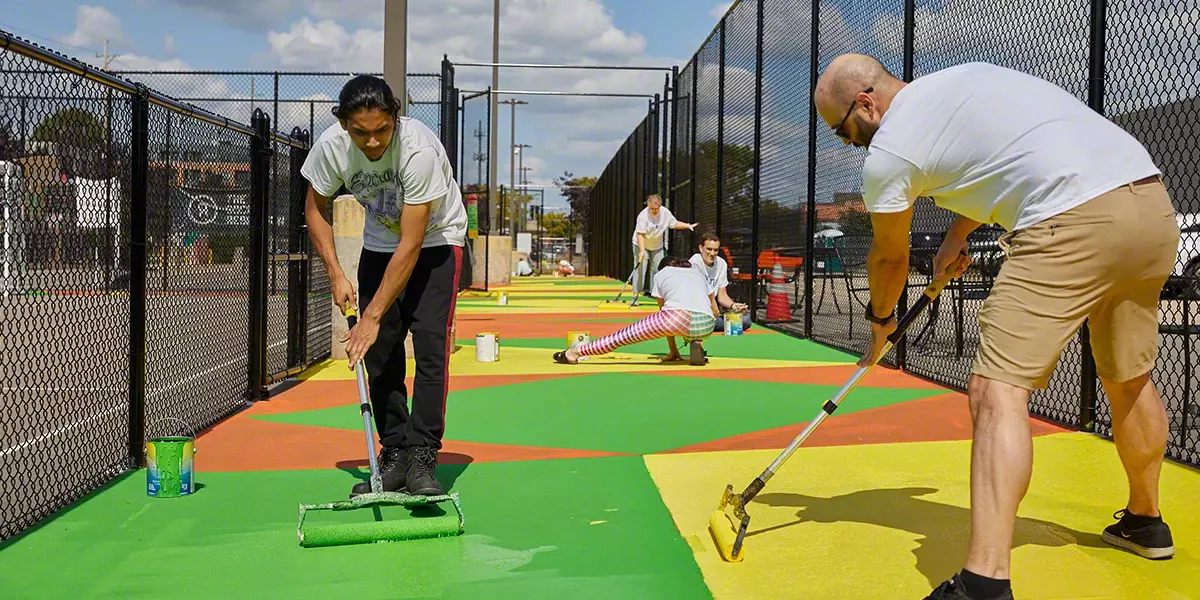 Giving Guidelines
Our goal is for community partnerships to focus on impact in areas that unlock human promise and transform work, workers, workplaces, and the world. Specifically, we're supporting the following United Nations Sustainable Development Goals in the communities where we live and work: Reduced Inequalities, Quality Education and Climate Action.