Ein Tisch für alle Arbeitsweisen
FrameFour is designed to help people – no matter how they want to get their work done.
---
At work we are constantly on the move. We switch between writing a report, brainstorming within a team and then a presentation – all before the lunch break. With lack of motivation, these constant changes can affect our productivity and creativity.
For this reason, Steelcase, in collaboration with the market research institute IPSOS, conducted a pioneering workplace study. The Steelcase Global Report: Employee Engagement and Jobs Around the World found that more than one-third of employees, from 20 of the world's major economies, are not engaged.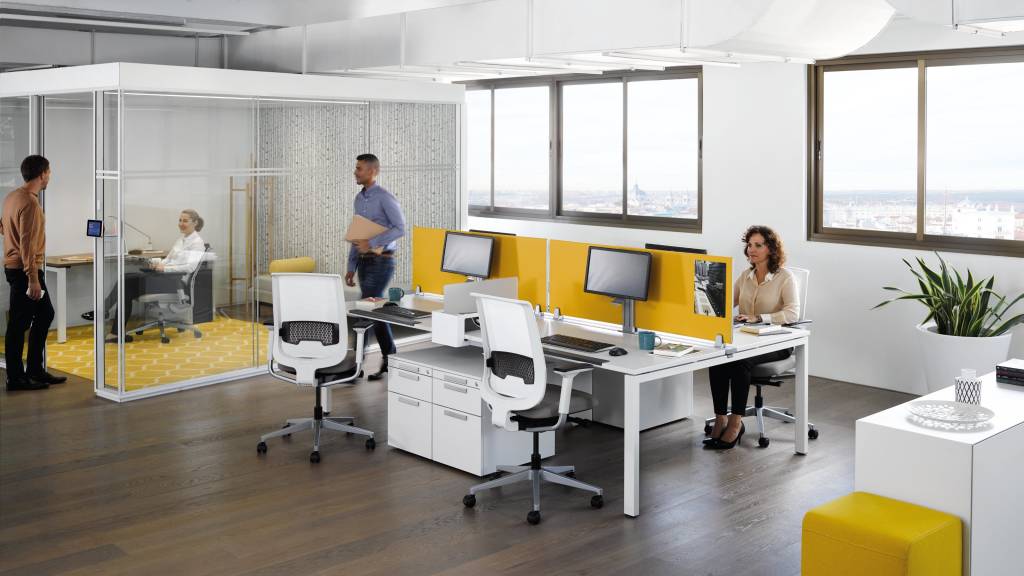 The Global Report is the first global study exploring the relationship between employee engagement and personal perceptions of the workplace. The results show that dedicated employees have more choice and choice about how and where they want to work. They can easily collaborate with team members, but also, depending on the task, retire in a more private working environment. In addition, employees have the opportunity to move freely throughout the day and strengthen their physical well-being.
With that in mind, FrameFour was designed to help people no matter how they want to get their work done. FrameFour offers complete, space-efficient work environments that support the use of new technologies and individual work equipment.
A variety of spaces
We change from one room to another more than six times a day. Each time we lose an average of eight minutes each time, in order to reorient ourselves and focus again on our work. FrameFour provides smooth transitions through a carefully-tuned ecosystem of desks, benches, team and meeting areas for the entire office.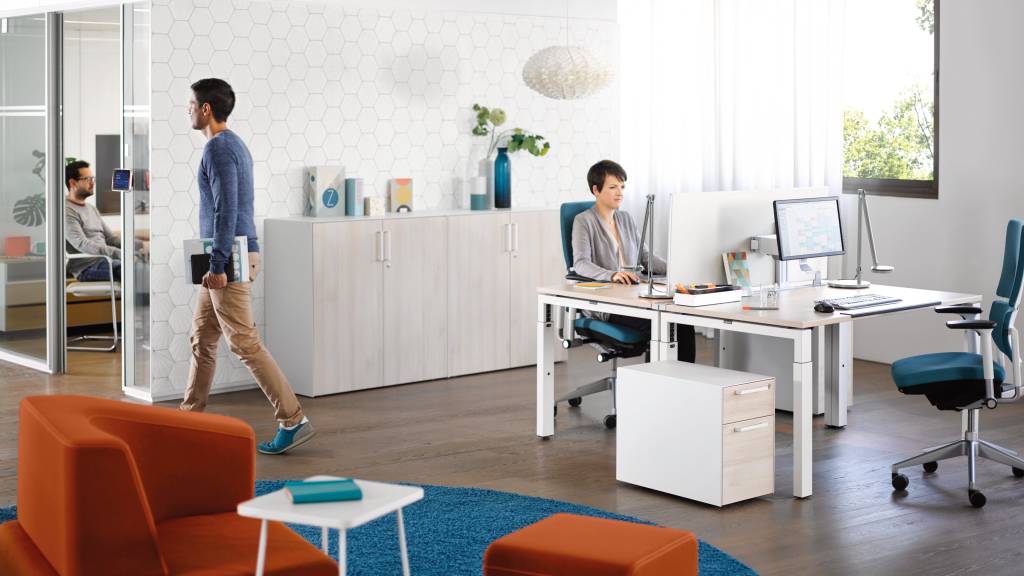 Area for resident employees
Today, many employees carry the tools they need to do their jobs. For this reason, jobs must be able to stow away personal belongings or charge technology. The FrameFour Storage Leg stows bags and personal belongings while keeping the desktop and the surrounding work environment free. Thanks to the easily accessible power connection, up to three mobile devices can be charged at the same time.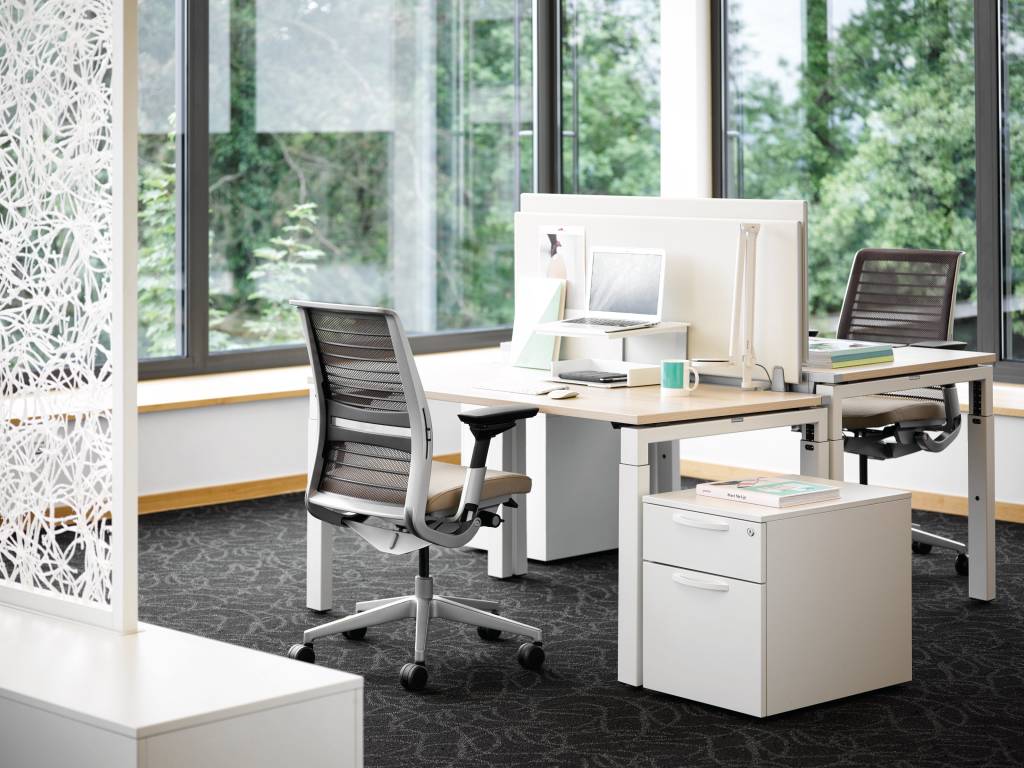 Area for nomads
Nomads can find it difficult to feel comfortable at work and find a job that makes them feel at home. Whether working alone or together with others, in the field of nomads, employees can see and be seen by their colleagues. FrameFour enables single or "back-to-back" configurations that make it easy to set up a room for focusing or collaboration.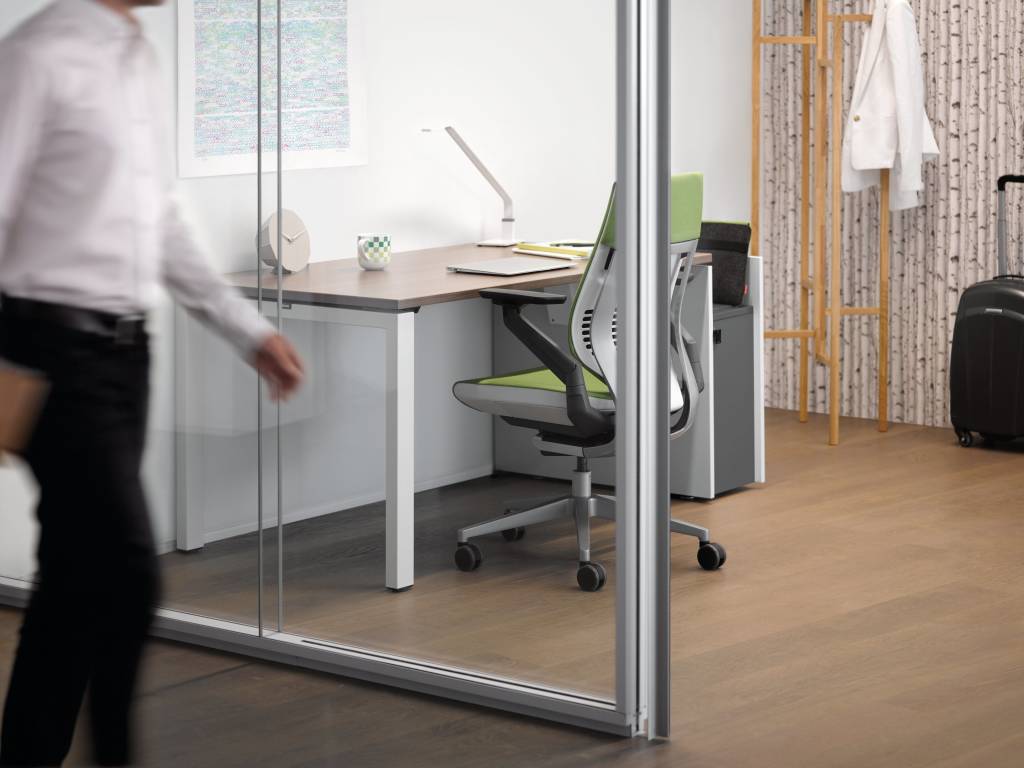 meeting area
FrameFour enables flexibly configurable areas that are needed for intensive collaboration in project work. Lots of legroom thanks to narrow legs and wide work surfaces enable productive work sessions.
For more information about FrameFour features, visit our video or visit our website steelcase.com .