Transforming Libraries: The Influence of Technology + Physical Space
Thursday, November 21
3:30 - 4:30 EST
As technology landscapes continue to rapidly change, educational institutions are focused on modernizing library spaces to meet the needs of their users and budget. During this webinar, we'll discuss:
Planning and design elements
Engaging stakeholders in the process
Effects of library transformation on student learning, faculty teaching and institutional cultures
How the use of the modernized library affects general and environmental behavior
Reserve your spot today!
Webinar Recordings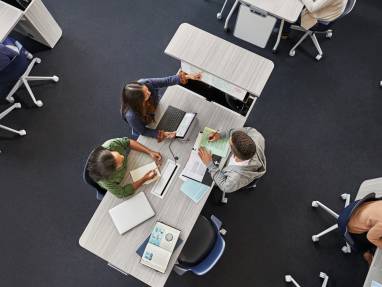 Designing Spaces for Active Learning
Our panelists discuss the challenges and impacts of designing spaces with an active learning approach.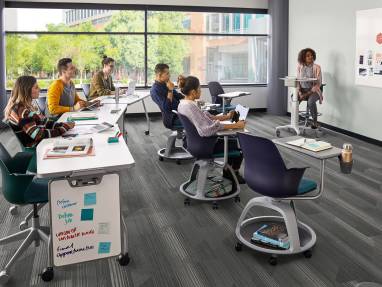 EXPLORATION OF ACTIVE LEARNING
A panel of educators share the power and promise of a new expedition for learning, and the roles that all educators have in shaping that journey.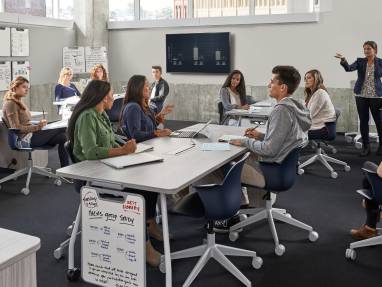 REIMAGINING TEACHING + LEARNING
How can we redefine teaching and learning through active learning? Our panel explores the shifts that happen when active learning comes into the classroom.