Preparing Learners for the Future of Work
Wednesday, January 29
3:00 - 4:00 PM EST
Digital transformation is changing everything, affecting every dimension of society, commerce, enterprises, and individuals. While technology is at the center of this change, it poses a profound people challenge. This changing world not only requires we acquire and grow new skills and knowledge to thrive in an uncertain landscape, yet requires a deeper shift in how we work, interact, and collaborate.
During this webinar, we will delve into the ways that this foundational shift is:
Impacting the skills, knowledge, and dispositions needed in this new era
Share the ways organizations are seeking and developing these skills with their people
Highlight the ways that institutions prepare their students and work differently with organizations
Reserve your spot today!
Webinar Recordings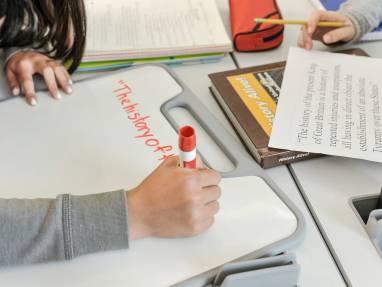 Active Learning Center Grant Webinar
Hear from previous Active Learning Center Grant recipients and Steelcase as we review the application process and share tips on applying for this year's grant.
Transforming Libraries
Our panelists share how the transformation of libraries impacts student learning, faculty teaching and institutional cultures.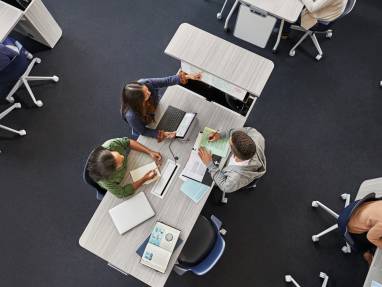 DESIGNING SPACES FOR ACTIVE LEARNING
Our panelists discuss the challenges and impacts of designing spaces with an active learning approach.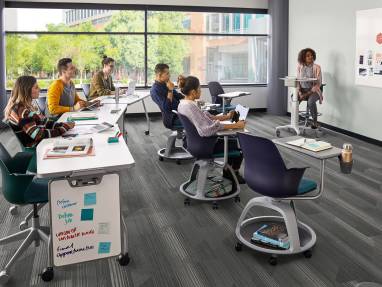 EXPLORATION OF ACTIVE LEARNING
A panel of educators share the power and promise of a new expedition for learning, and the roles that all educators have in shaping that journey.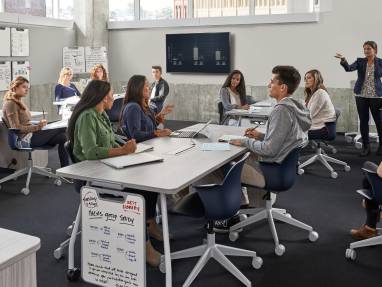 Reimagining teaching + Learning
How can we redefine teaching and learning through active learning? Our panel explores the shifts that happen when active learning comes into the classroom.