About
Steelcase Education is offering a grant for an active learning classroom. Each grant includes: furniture, design review, installation, onsite training and a Learning Environment Evaluation measurement tool.
Choose from 4 classroom styles
Up to 30 students per classroom
Up to 16 grants awarded per year
Grant value: $67,000
Eligible Classrooms: Grades 6-12, colleges + universities
Key Dates
Grant Opens Monday, December 2, 2019
Grant Closes Monday, February 3, 2020 at 11:59 PM (PST)
Grant Recipients announced Friday, March 20, 2020
Classroom Options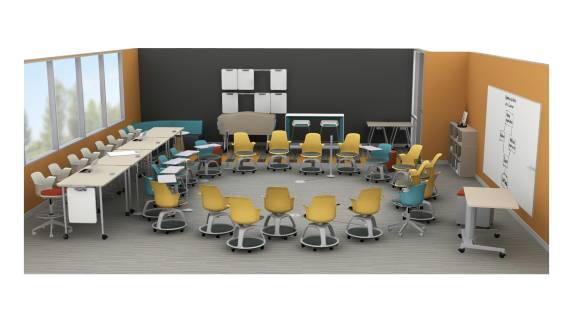 ACTIVE CLASSROOM
Listening. Collaboration. Independent reading. With a variety of flexible furniture choices, this classroom invites students and instructors to adjust the environment to suit the flow of learning throughout a class period. Tables and chairs easily move to form different configurations or flip and stow out of the way for maximum agility.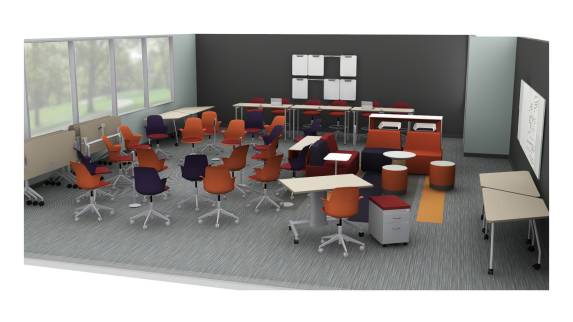 COLLABORATIVE CLASSROOM
Learning improves when students have an opportunity to work together and share. This classroom's flexible settings support collaboration amongst groups of varying sizes. Modular, flexible furnishings combine in a variety of ways, giving collaborators a high degree of control over their interactions.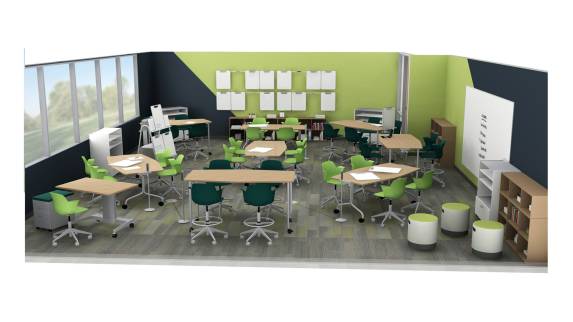 STEM CLASSROOM
STEM CLASSROOM
This varied, flexible setting is designed to facilitate the hands-on experimentation and problem solving that STEM projects demand. Tools and furnishings work together helping students create, ideate and build together.
ALC Stories
University of Saint Mary in Leavenworth, Kansas was a recipient of the 2016 Active Learning Center Grant. See how the University reimagined a space within their existing library to encourage active learning and collaboration.
Boyce Middle School near Pittsburgh, Pennsylvania was a recipient of the 2016 Active Learning Center Grant. See how this school propelled their STEAM program and motivated students through the use of mobile, adaptable furniture and space design.