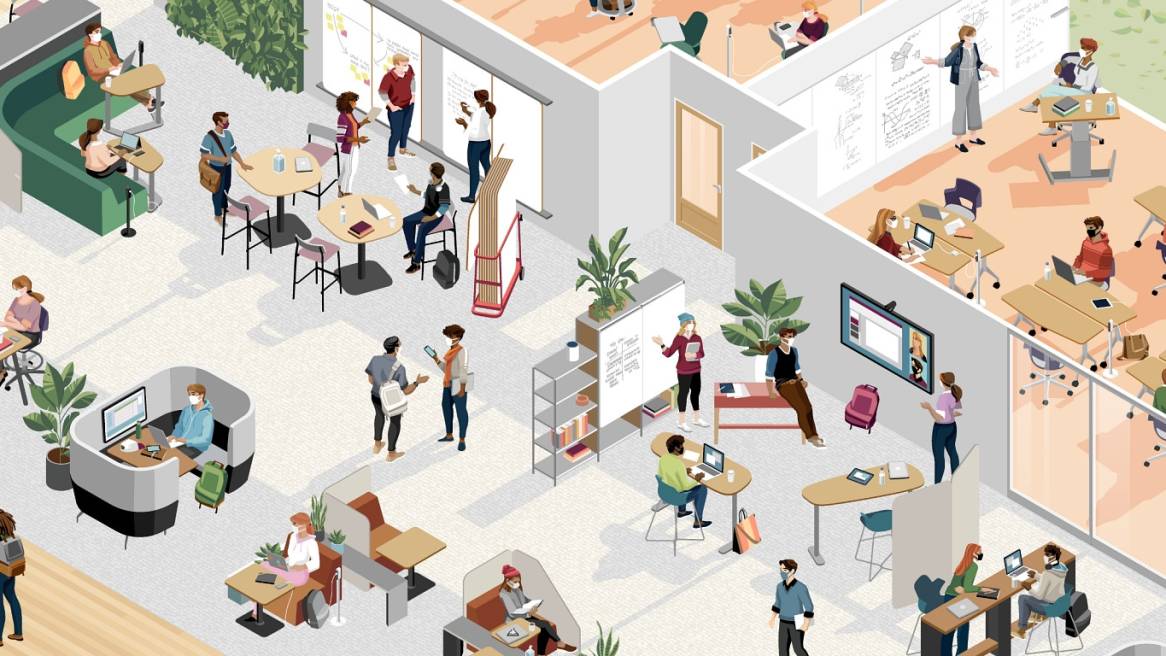 Open image tooltip
Steelcase Education works with educational institutions to create the most effective, rewarding and inspiring learning environments.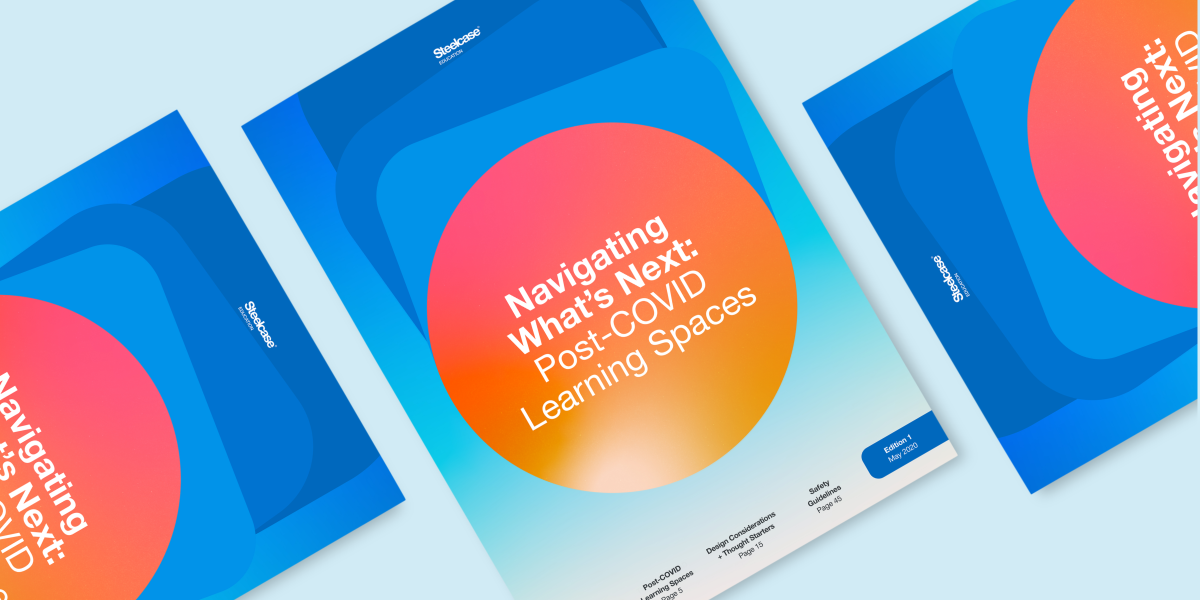 Navigating What's Next: Learning Spaces
Our new guide offers strategies to create learning environments that are as safe as possible. We share design guidelines and thought starters as well as safety guidelines.
Resources
Virtual Learning
Learn how educators in Hong Kong increased connections in the virtual classroom during the extended school closure.
Blended Learning
As blended learning becomes a viable solution for institutions, we identify the learning spaces that need to be rethought.
Personalized Learning
Hear how personalized learning helps students and educators and how the physical environment can help.
Spaces + Inspiration
Classroom Spaces
We rethink "the box" and move away from the traditional setting of rows of fixed tablet chairs and a lectern.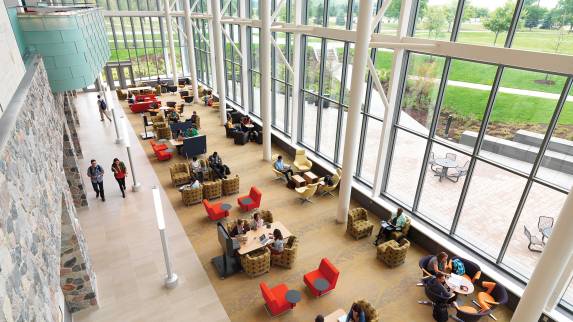 Library Spaces
Today's students demand choices, requiring libraries to offer a range of spaces to support the many ways they learn.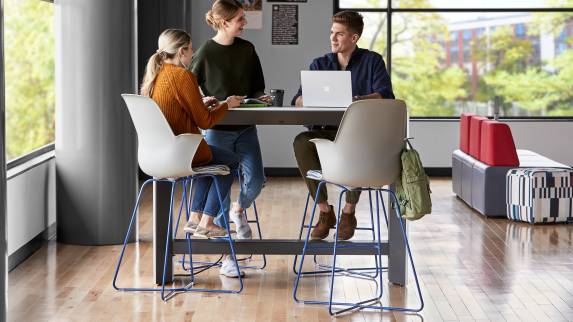 In-Between Spaces
Every space is a learning space. We reimagine how lounges, hallways and other informal areas can be flexible, friendly learning spaces for individuals and groups.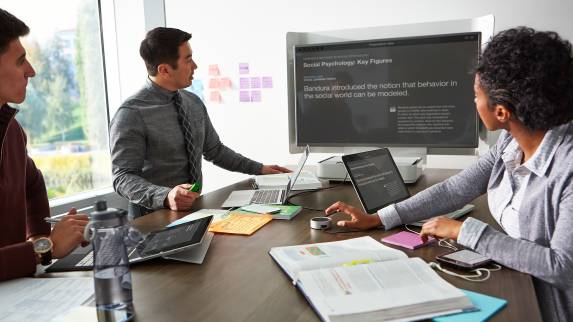 Faculty Spaces
To support faculty needs, education workspaces must be as high-performing as the people who work in them.
Latest 360 Research + News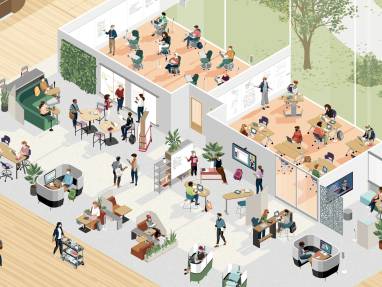 March 31, 2021
Everyone has had a vastly different experience teaching and learning from home. Those experiences have shaped their expectations for a better learning experience moving forward.
Services
Professional Development
Our Services Include:
Online tools
Onsite engagements
Virtual coaching and team teaching
Space planning
Webinars
Regional events
For more information, contact us at ProfessionalLearning@steelcase.com.
Sourcewell (formerly NJPA)
Sourcewell is committed to serving members with a continuous effort to meet present and future needs in a cost-effective manner delivering the very best products and services through nationally leveraged contracts, such as cooperative purchasing.
To learn more visit Sourcewell at: www.sourcewell-mn.gov
E&I Cooperative Services
E&I is the member‐owned, not‐for‐profit sourcing cooperative delivering expertise, solutions and services to higher education and related institutions.
OMNIA Partners
OMNIA Partners is one of the largest and most experienced organization in procurement and supply chain management. Covering both the private and public sectors, OMNIA Partners unites industry-leading buying power and world-class suppliers to offer an extensive portfolio of sourcing solutions and partnerships. Through economies of scale, OMNIA Partners is able to deliver more contracts, in more verticals, with transparent, value-driven pricing.
Financial Services
Steelcase Financial Services offers exceptional financing rates as low as 0% for 2 years and other special lease rates. Minimum order is $5,000.
For more information, contact us at financing@steelcase.com.
Group Purchasing
Steelcase Education group purchasing options can be attained through the following organizations:
For more information, contact  Steven Knippen