PolyVision CeramicSteel surfaces are used for whiteboards, chalkboards and an array of architectural applications.
From chalkboards and whiteboards in more than 8,000,000 classrooms to buildings, bridges, and tunnels across the globe, discerning fabricators and architects choose PolyVision CeramicSteel surfaces. It's a true testament to PolyVision's ability to create a superior surface through rigorous and innovative manufacturing and testing. Defying scratches, stains, weather, pollutants, and fire, PolyVision surfaces are simply unparalleled.
Together, PolyVision and Steelcase represent one of the most sustainable organizations in the world, with nearly 100 years of commitment to practices that are positive for the planet, and a dedication to creating solutions that are built to last.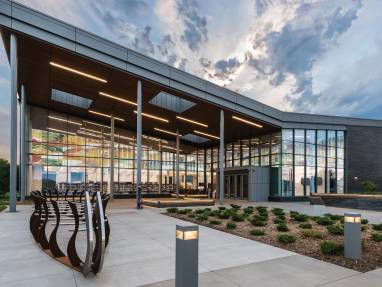 A Parisian Flair
Inspired by the city's lively and vibrant culture, the dynamic mural comes to life on CeramicSteel, creating a memorable experience for millions of passengers who travel through the busy Parisian metro station, Avenue des Champs-Elysées, each day.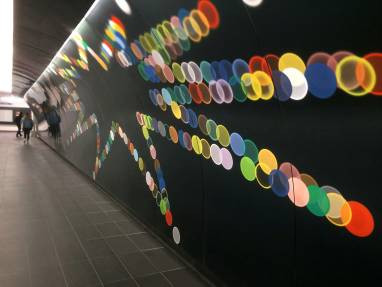 Improving Learning Outcomes in India
PolyVision e3 chalkboard surfaces were used to replace substandard writing surfaces in schools across India. Writing is more efficient, environments are healthier and learning outcomes have improved.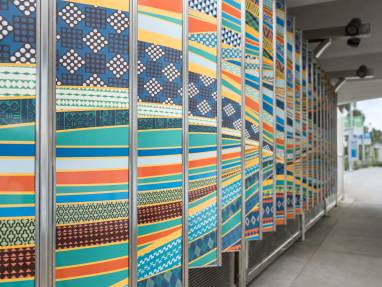 Architecture that lasts – beautifully
Melding the qualities of porcelain and steel, PolyVision a3 CeramicSteel is colorfast, versatile, and it won't scratch or corrode. It combines the best of aesthetics and durability.