Active Learning Requires Power
Without Power, Students + Educators Sacrifice Learning and Connections
70% of students are taking notes on laptops instead of paper as schools are implementing BYOD initiatives.
95% of post-secondary establishments allow mobile devices in their classroom.
46% of K-12 schools allow mobile devices in their classroom.
20% of college students say it's difficult to charge their devices on campus.
Steelcase ethnographic research revealed that without power, students and educators sacrifice learning and connections.
Interested in learning more?
95 %
of post-secondary schools allow mobile devices in classrooms
46 %
of K-12 schools allow mobile devices in classrooms
The Power Challenge
Students Need Technology
As mobile devices multiply, power needs escalate. Consequently, students sacrifice comfort and control as the need for power forces students and educators to work, study, and learn in places that weren't designed for those activities. Choice and "active" learning are often negated when students are tethered to their power source.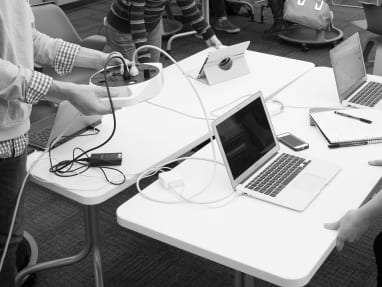 Technology Needs Power
Active learning is all about mobility. Classrooms lose mobility are tethered to perimeter power, tangling students in a web of extension cords. Even more. when students laptops die or poes run out of power, it can interrupt "flow," critical moments of learning and concentration.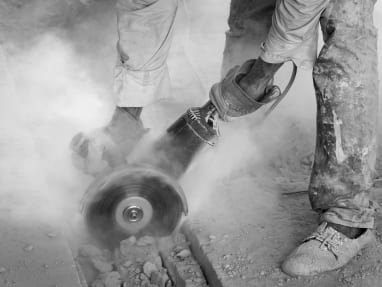 Power isn't Always Easy
Core drilling and trenching are expensive, and damage architecture. Raised floor provides more flexibility, but isn't applicable to all spaces.
Power Made Simple: Introducing Thread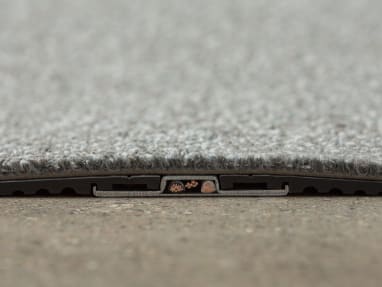 Ultra Thin
Thread's ultra thin design lays underneath the carpet. At a height of just 3/16″, Thread power track seamlessly integrates into a space, providing power to furniture and users, without impacting foot traffic.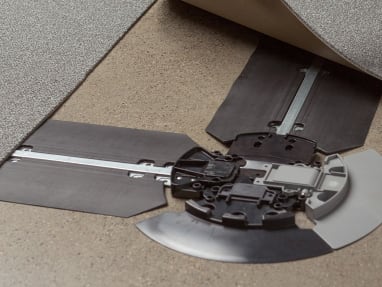 Ultra Simple
Thread's simple kit of parts provides power to any space — whether a classroom, library or in-between space.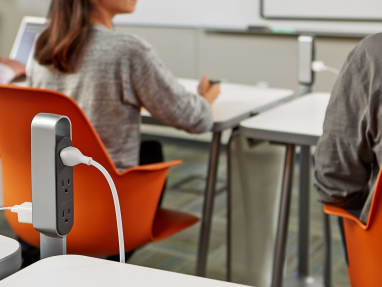 Ultra Fast
Installing Thread is as easy as laying carpet, with modularity that makes it easy to reconfigure. Power can be easily added to new construction or retrofitted into existing spaces.
Take the Next Step
Bring Thread to
Your Learning Spaces
For the first time, students and teachers can have power in the classroom and learning spaces when and where they need it, enabling them to create, collaborate and focus anywhere.
Interested in learning more?