Inspiration: How You work
You are at the center of what we do. Observing your needs first helps us design seating solutions that enhance your performance in the workplace.
Our global research team observes work happening everywhere, not just in the office – meeting rooms, nursing stations, home offices, classrooms, cafes and all the places in-between.
Our latest research was a Global Posture Study with over 2,000 participants in 11 different countries. The results were guiding principles for the design and applications of our latest seating solutions.
---
Study: Posture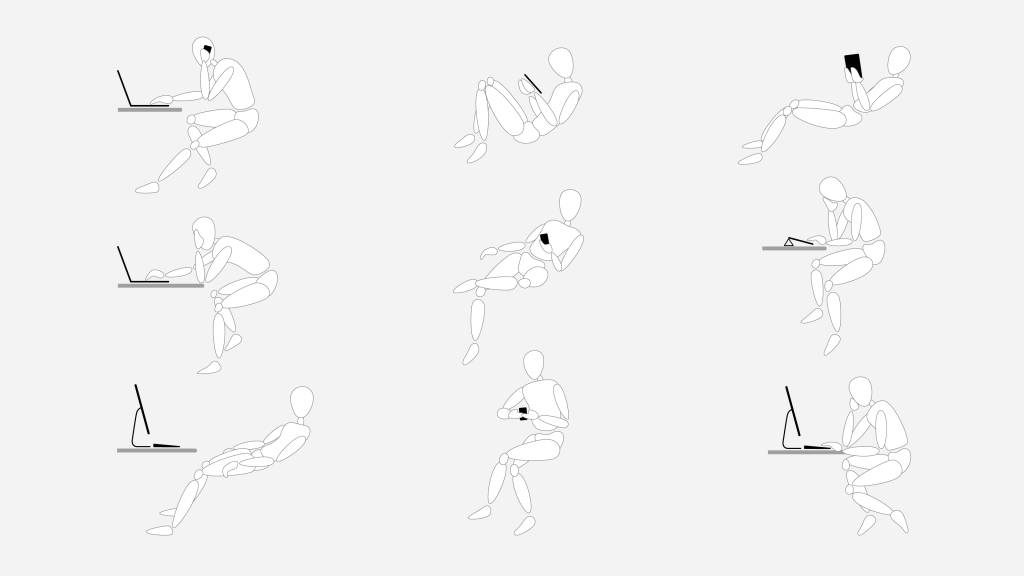 A global posture study involving 2000 participants on six continents inspired the development of seating unique in its ability to support a wide range of technologies, postures and sizes.
---
Study: Collaboration + Socialization
Steelcase conducted observational research specifically around collaboration and socialization. These studies revealed how less formal, more casual places help foster new ideas and connections, the root of innovation.
These observations inspired new seating solutions for spaces that encourage more frequent connections with colleagues and impromptu collaboration.
---
Study: Education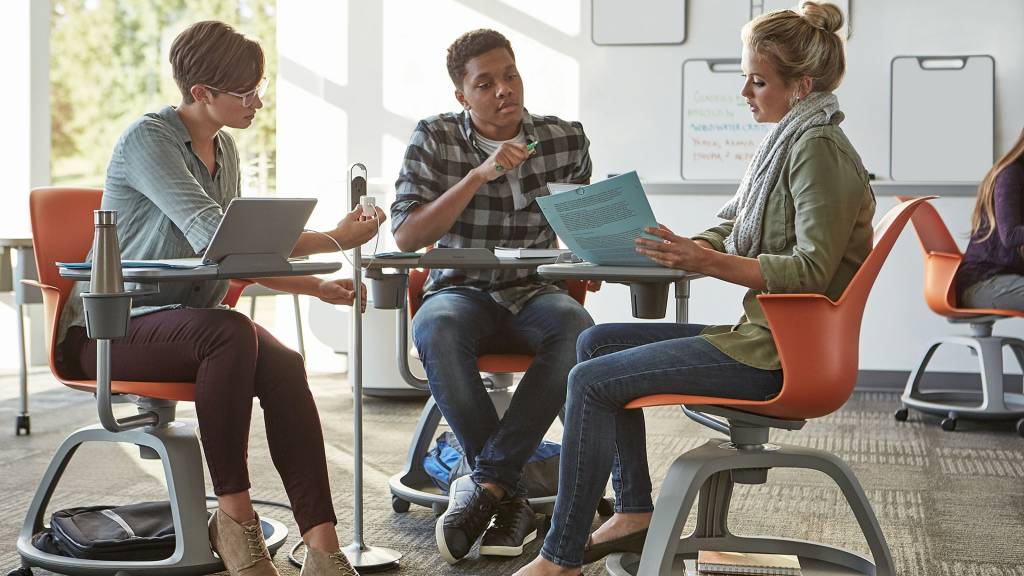 Studying the inside of 25 classrooms at 12 different schools, our researchers developed an understanding of how university pedagogies have changed and how students are learning and collaborating.
This work led to solutions specifically designed for active learning environments.
Learn more about the Node chair
---
Related Content