Steelcase Celebrates 50 Years of NeoCon
See how the office has evolved since NeoCon opened its doors in 1969.
This year, NeoCon celebrates 50 years of bringing together the most important players in the commercial design industry. What started in 1969 with nearly 10,000 architects and designers has grown into an international design hub hosting more than 50,000 professionals every year in Chicago's Merchandise Mart.
Since the late 1960's, how people work has evolved and, in turn, so have their workplaces. Leadership became less hierarchical and more collaborative. The flow of information accelerated as did the speed of business. Organizations began to see themselves as social networks and cultures as much as structures.
In honor of NeoCon's 50th anniversary, we dug through our archives to find Steelcase showrooms from decades past. See how the office has evolved since NeoCon opened its doors in 1969.
THE 1970s
By the 1970's, work was no longer done alone at someone's desk. In order to be creative and innovative, employees had to work cross functionally, on multidisciplinary teams. They began to move around more to be with the people required to get the job done. At NeoCon, Steelcase showed soft seating for residents and guests and new ways to divide office space that still allowed for transparency.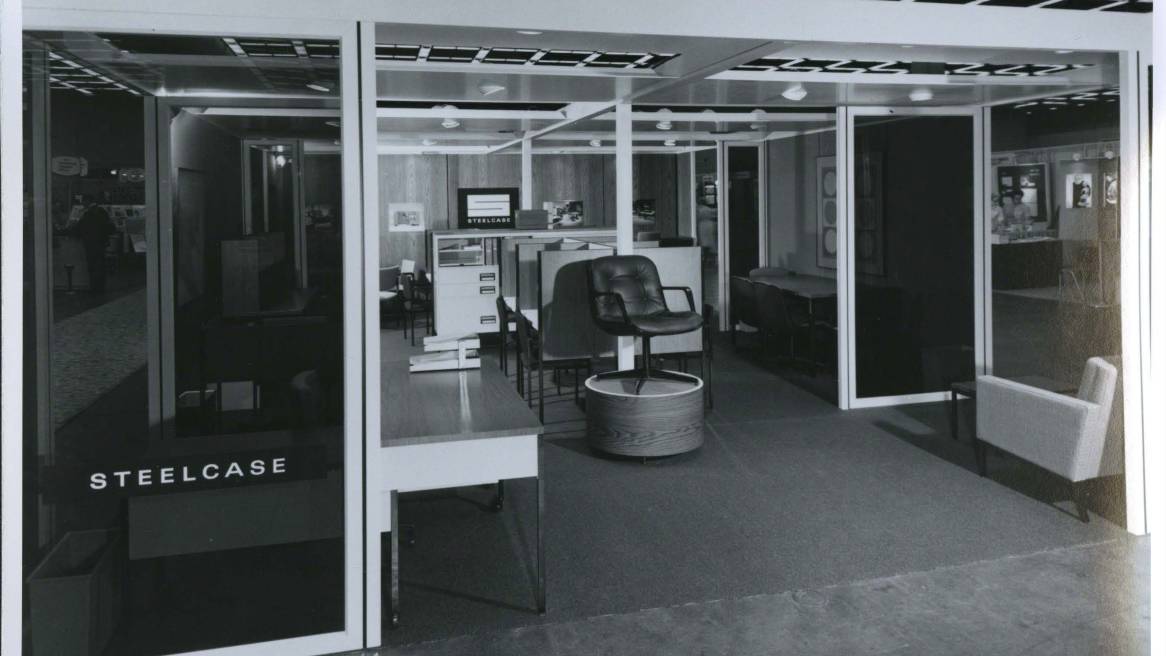 THE 1980s-1990s
In the 1980's, collaboration and creativity were gaining in importance. By the 1990's, social interactions and the spaces that supported them were becoming more important. At Steelcase, the late 1990's brought about a new showroom created by Lauren Rottet and inspired by natural materials. Floating "clouds" of gypsum ceiling and translucent walls made of Danpalon created unique planes and light schemes with a custom-designed lighting system suspended in central space. Color was expressed through natural wood veneer panels with brilliant blue accents against elegant white walls and polished concrete floors.
THE 2000s-2010s
The Steelcase Design Studio worked with Shimoda Design Group to open a new showroom experience at NeoCon in 2008. Interior Design Magazine awarded it Best of Year in the Showroom category. Separate showrooms celebrated the diversity of three other brand showrooms in the Steelcase family.
NOW
In 2018, Steelcase will unveil it's newly redesigned and expanded showroom on the third floor of the Merchandise Mart. Once again, the Steelcase Design Studio teamed up with Joey Shimoda, co-founder of the Shimoda Design Group. The new showroom brings together Steelcase, Coalesse, Turnstone and our partners in one place to support all the ways people work.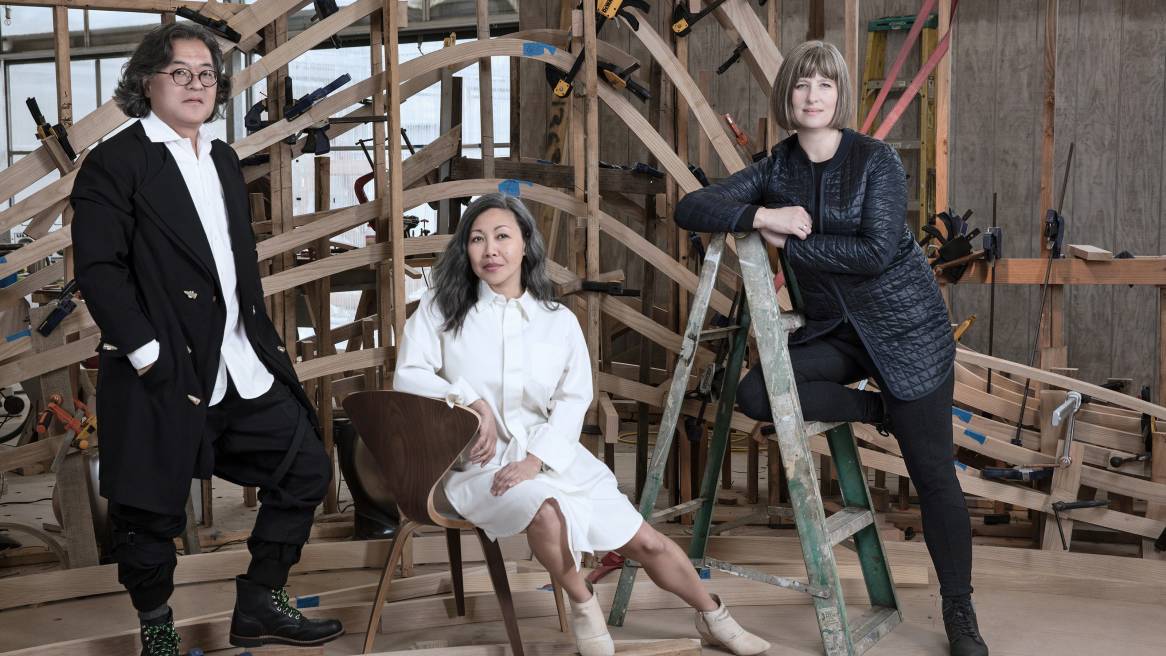 ---
Steelcase invites you to the new Chicago WorkLife experience June 11-13, 2018 at NeoCon. Our online NeoCon Guide is available now. If you won't be in Chicago, you can follow along with exclusive Facebook Live interviews and live tours.