Connect in privacy, carry out focused work or simply think for a while, On the QT phone booths strive to strike the balance between efficient space and workable comfort.
Features
OVERVIEW
OnTheQT reimagines how we use traditional phone booths by maximising functionality through purposeful design, offering a more valuable foot-print without compromising real estate. From a tall to short booth, QT provides a quiet sanctuary for users toggling from collaborative to focus mode. The inclusion of a kink wall offers multifunctional use as an ideation tool (writable + tackable) and improves acoustic privacy. Through diverse functionality, OnTheQT strikes a balance between space efficiency and comfort.
Options
Front privacy screen
Rear lean pad
Work shelf
Seating
Global Availability
The product is available in the following regions:
Asia Pacific
Central America
South America
North America
Europe
Middle East
Africa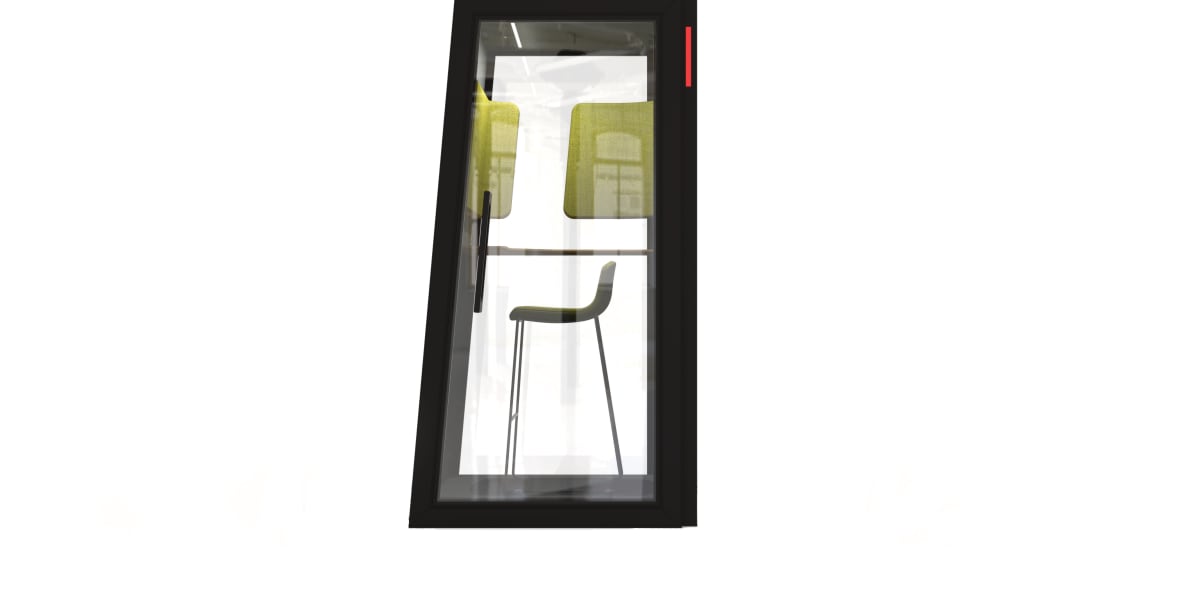 Tall Phonebooth
Height in mm: 2200
Width in mm:  1000
Depth in mm:  1200
Stand… is a 'tall' phone booth with a simple lean pad option that creates a soft ergonomic corner to hunker into for short calls or impromptu work.
Short Focus Booth
Height in mm: 1900
Width in mm:  1000
Depth in mm:  1200
Sit… is a 'short' seated focus booth, typically used for longer virtual meetings or for head down focus work. Comfortable enough to sit in for 2-3 hours, it provides a sanctuary for users looking for alternative quiet spaces.