Features
overview
Bligh & Fletcher are light and easily movable upholstered stools, with Bligh a cube with elegantly rounded corners, and Fletcher a cylinder.
Ideal for use in breakout areas and interactive learning spaces, their distinct forms enable designers to easily add variety and accents to their scheme, with contrasting shapes and choice of fabrics and colours
surface materials
This product is available in the following surface materials:
Body: CHMR – HLB65 PU foam with Reflex foam seat.
Base: MDF base and nylon glides.
Upholstery: Two tone upholstery options available.
Global Availability
The product is available in the following regions:
Asia Pacific
Europe
Middle East
Africa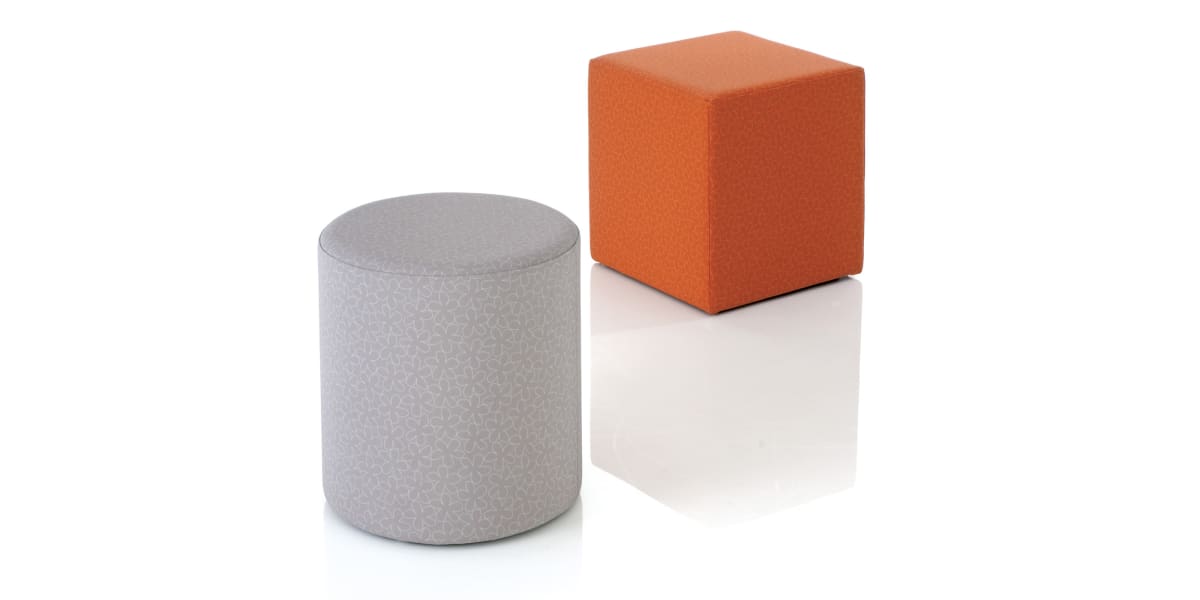 Square stool fully upholstered
Height: 440 mm
Width: 400 mm
Depth: 400 mm
Seat Height: 450 mm
Seat Depth: 410 mm
Cylindrical stool fully upholstered
Height: 440 mm
Width: 400 mm
Seat Height: 450 mm
Seat Depth: 410 mm