Pod Tent is a freestanding pod that limits distractions in the open office by providing individuals with a comfortable and private space to do their best work.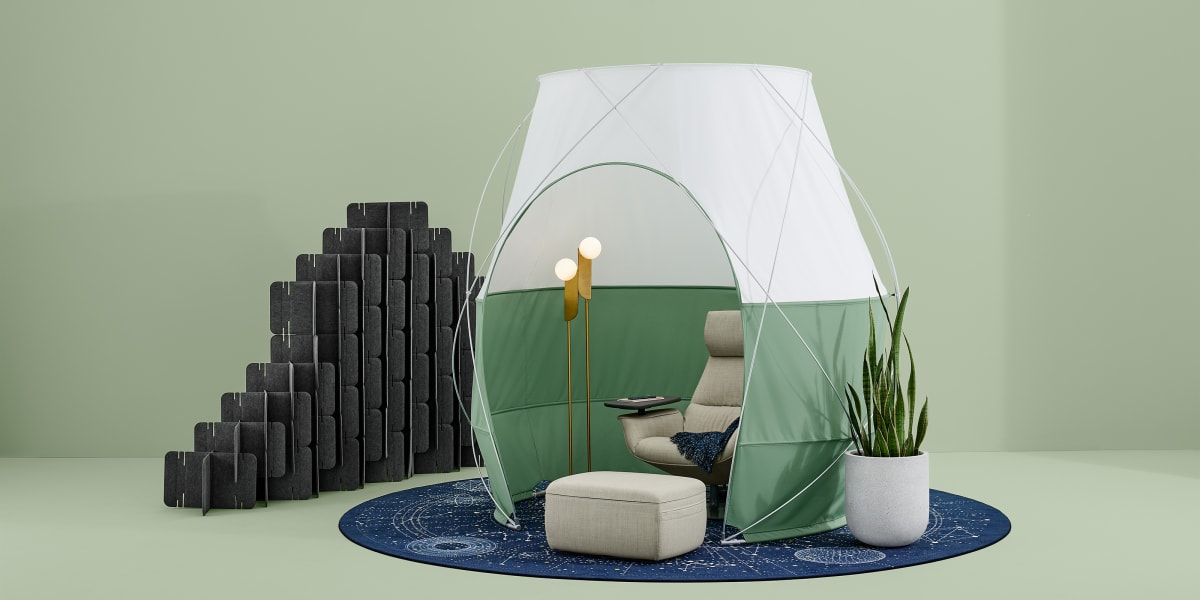 Modern Privacy
Pod Tent is the perfect retreat from common office distractions, providing a comfortable, private working environment for focus or rejuvenation. Its unique and organic shape adds a compelling and unconventional visual aesthetic to the modern workplace.
There are many benefits of adding a Pod Tent to the workplace:
Versatile: Pod Tent is roomy enough to support individual desking or lounge settings
Flexible: The lightweight Pod Tent is easy to move and supports a resilient workplace
Airflow: A standard open-air roof and door provides ventilation inside the pod
Cost Savings: Pod Tent is budget friendly and a fraction of the cost of traditional stand-alone pods and enclaves
Features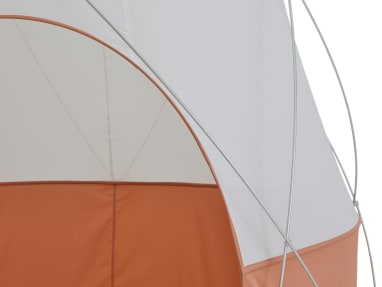 Aluminum Frame
An exposed and flexible aluminum frame provides the highly stable framework for the organic shape while adding a unique visual aesthetic.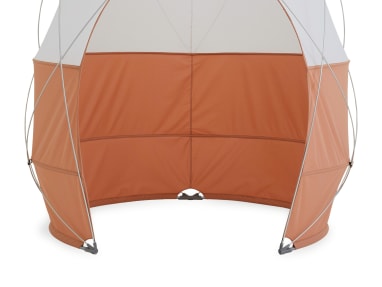 Easy Access
A wide-mouthed door ensures easy access in and out of the pod.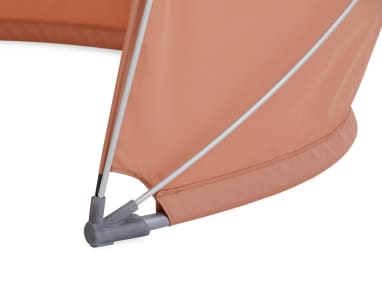 Simple Assembly
Intuitive and easy to set-up, Pod Tent can be fully assembled in under one hour with two people.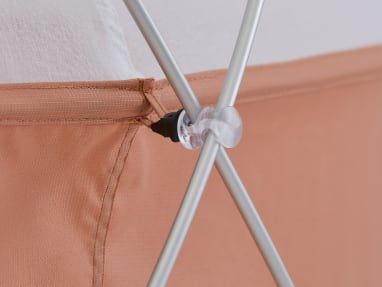 Connectors
Plastic or self-fastening connection points are strategically placed around the tent to secure the fabric to the frame, helping to keep the shape intact.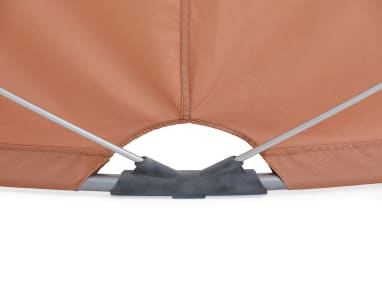 Power Integration
Cut-outs at the base of the frame allow for the routing of power cords to power up height adjustable desks, lamps or technology.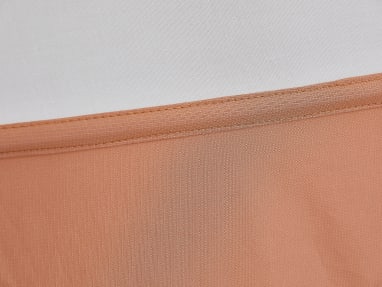 Materiality Options
Available in a wide array of sheer and opaque fabrics, Pod Tent can be specified in either one color or color-blocked to achieve just the look you want.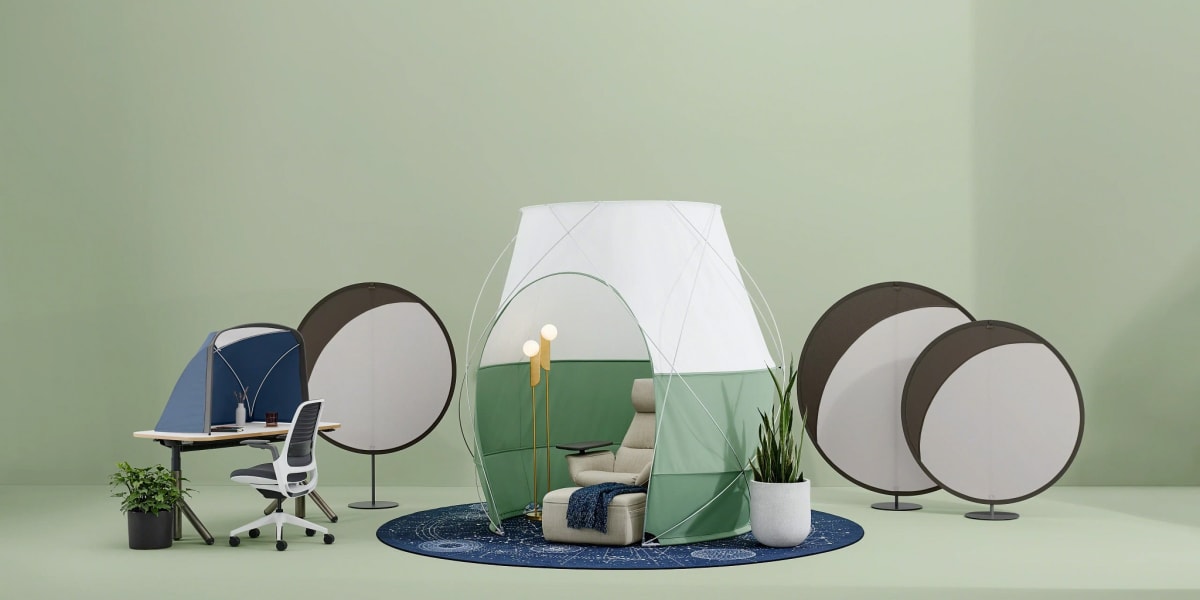 Steelcase Work Tents Collection
Steelcase Work Tents is a collection of versatile privacy solutions – inspired by tents, designed for the workplace. From simple screens to small enclosures, Work Tents provide privacy and shelter in the office — in an unexpected and delightful way.
Specifications
Dimensions
Base diameter: 1930 mm​
Diameter: 2235 mm at widest point
Height: approximately 2337 mm
(Variation in heights related to tensile construction is expected.)
Surface Materials:
Available in 3 fabric families (Sheer, Ascent, Era) and can be can be specified in one solid color or in two color families:
Sheer
Ascent/Era
Sheer/Era
Ascent/Ascent
Sheer/Ascent
Poles and Frame:
Aluminum (Standard in Silver, connectors in plastic platinum)