Features
overview
Yolo is a witty, comfortable take on the classic deckchair.
Yolo has a solid wood frame, with deeply upholstered seat and back cushions providing a refined level of comfort and a more upright position than the traditional lounge sit of its companion piece Moss.
The cushions are attached to the fully upholstered back, which connects onto the top and bottom structural rail like a traditional deckchair sling.
The combination of fabric sling and cushions offers designers the choice of a single fabric or a two-tone combination. Both Yolo and Moss are available in the standard Network Landscapes oak finishes.
surface materials
This product is available in the following surface materials:
Oak Frame: Oak, Oak stained to Walnut, Oak stained to Beech, Oak stained to Black, Dark Distressed Oak.
Global Availability
The product is available in the following regions:
Asia Pacific
Middle East
Europe
Africa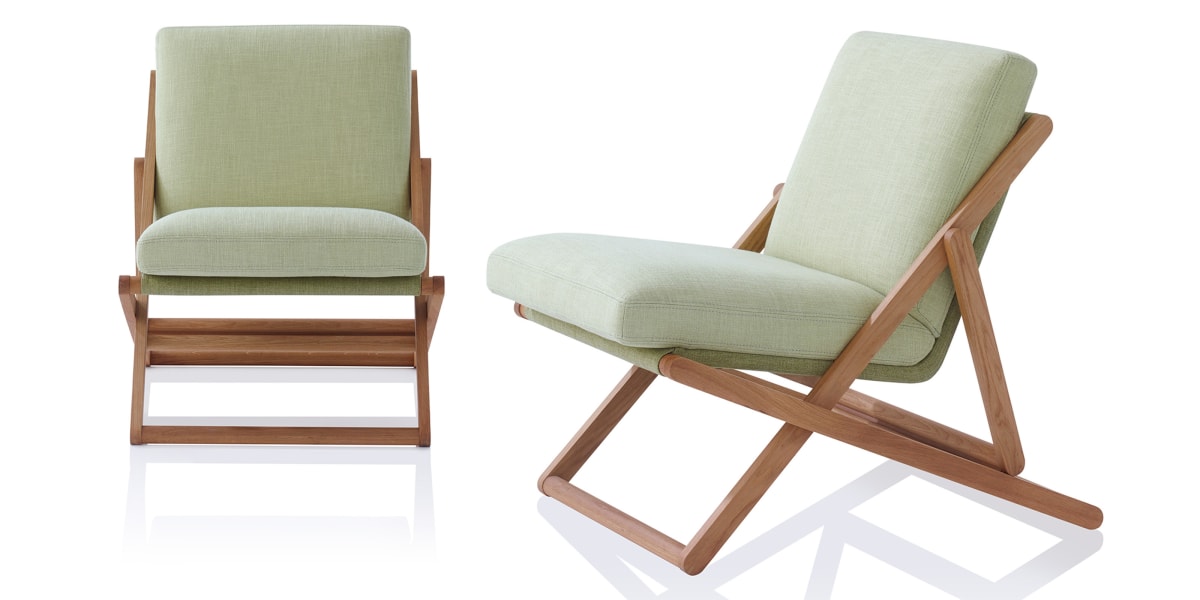 Lounge Chair
Height: 800 mm
Width: 662 mm
Depth: 935 mm
Seat Height: 430 mm
Seat Depth: 510 mm