Features
Overview
Skomer, Ramsey and Sully are additions to the Orangebox Landscape, updates of the now classic Tarn, Dean and Point; central Smartworking products for over a decade.
Designed to work together in small clusters, or as part of larger configurations in combination with Away from the Desk, Skomer, Ramsey and Sully have a fresh and contemporary aesthetic, offering choice, comfort and adaptability for a variety of work scenarios.
Like Ramsey and Sully, Skomer offers a refined level of comfort and support. A small tub chair with the mobility of a traditional light meeting chair, Skomer's moulded PU foam seat and backrest elements deliver crisp upholstery with the resiliences to cope with high-churn environments.
surface materials
This product is available in the following surface materials:
Castors: Black, Grey.
Global Availability
The product is available in the following regions:
Europe
Middle East
Africa
Asia Pacific
Central America
North America
South America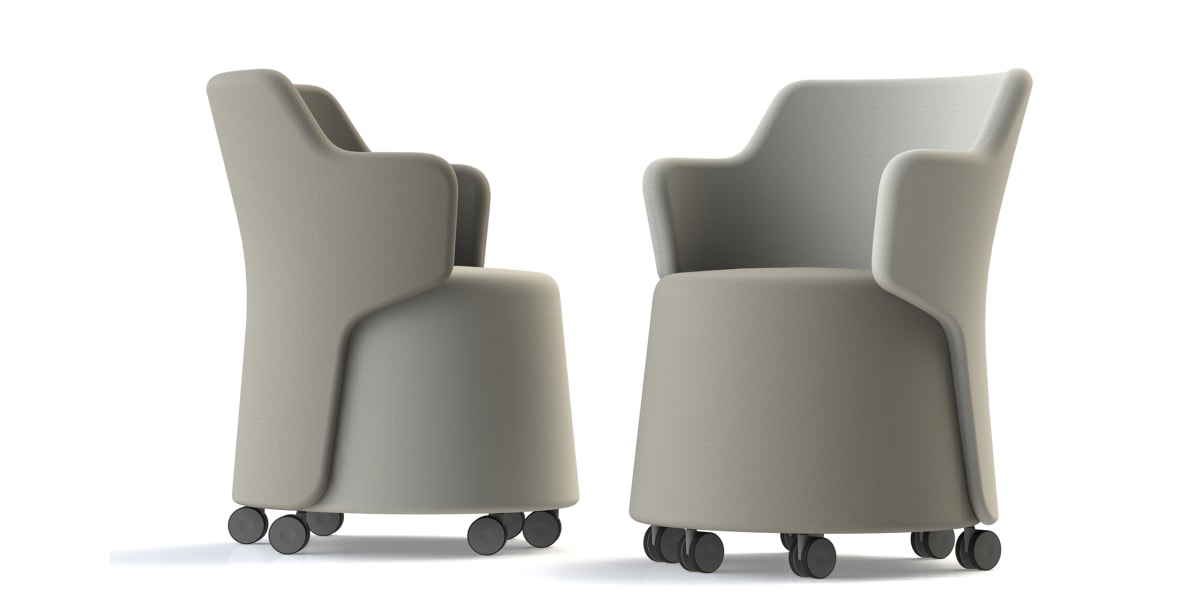 Upholstered Armchair
Height: 815 mm
Width: 660 mm
Depth: 650 mm
Seat Height: 470 mm
Seat Depth: 480 mm